3 Ways to Start a Web Design Business on a Budget
Don't let the numbers on your account balance deter you from your ambition of owning a successful web design business. That's because you can start your venture for much less than you think.
While it's smart to have some back-up funds for unexpected costs, the amount of money you need to get your business started is fairly minimal.
To help you stretch your dollars and start a web design company, here are 4 helpful tactics: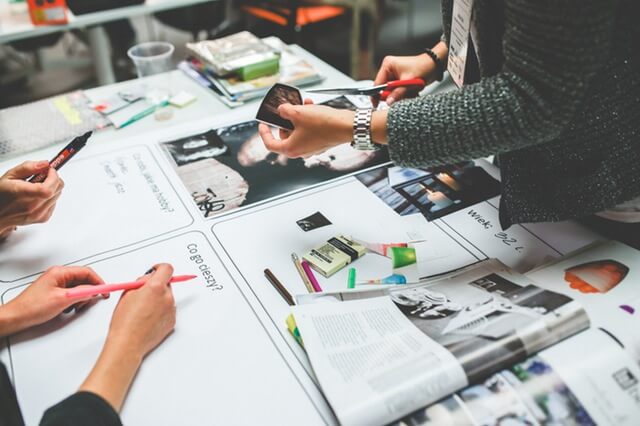 1. Save on initial costs
You'd need a few basic things to launch a web design business: an internet connection, a phone number, a web host, a domain, and a website with custom content. These are going to be your main expenses, as well as the areas where you can cut costs. Starting with Internet bundles, you will be able to bundle your home services and enjoy high speed internet at an affordable price.
A fast internet connection is necessary as web design requires frequent uploading and downloading of visuals. Most bundles include a phone service, which means you'd also get a number that can be used to receive client calls.
When it comes purchasing a domain name, you can shop through a website like Ebates, as these give you some cash back when you purchase a domain at GoDaddy or some other domain seller. For web hosting, investing in a shared, VPS or dedicated server for more than a year will get you a discount. That's because coupons/discounts are available for upfront purchases, but you rarely find them when renewing the service.
2. Operate as a sole proprietor & don't lease space
This is the only zero-cost structure you can use to start a business. You'll be responsible for the debts, but the business isn't a legal entity separate from you, so you aren't allowed to use any names (LLC, Inc., etc.) that would classify it as a corporation. You can start a corporation after the business grows; this is when you can take advantage of tax benefits and ensure you're protected from debt.
Company registration aside, leasing space is another big expense for new business owners. Avoiding investment in this long-term overhead cost can save you a lot of money upfront. The good news is for a web design business, you don't need major equipment or office space, as you can work directly from home. Then there's also the option of working in coffee shops and co-working spaces. The latter includes further options that would be useful for facilitating client interactions, like meeting rooms.
3. Start taking gigs from free job boards and sites
There are websites that'll ask you to subscribe before you can see job listings. However, you can start making a decent monthly earning by landing gigs from free job boards and sites.
Examples of such sites include We Work Remotely and Freelancer. Then there are sites like Dribble where big companies list full-time jobs for designer, which is something you may be interested in after you've gained reputation as a web designer.
For marketing, you can look into social media platforms that have the superior visual capacity, like Instagram and YouTube. These channels will allow you to promote your skills with low-cost, high impact content marketing. A bit of time spent in building a following on these platforms will pay out big in the long run.
Hope you like the article, do let us know what are your thoughts about this article and provide your valuable feedback.