Our Guide To Setting Up A Home Run Business
A lot of startup owners are cutting costs straight away by running their company from home. This is an effective way to reduce spending because you save on rent costs or property expenses. As well as this, you no longer have to worry about premises liability. Of course, there are some disadvantages that come with these benefits. But with the right tech and a little forward thinking, you can find your way around them.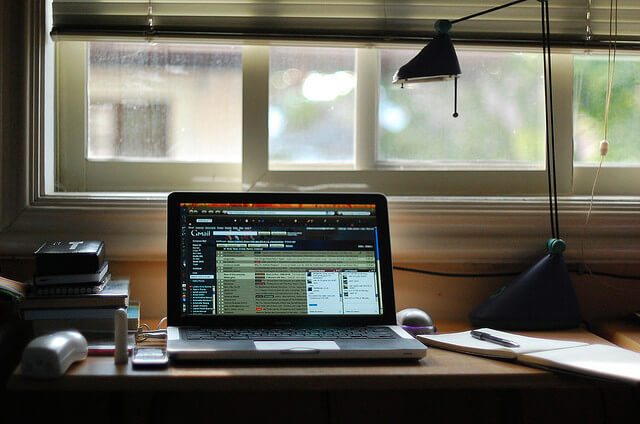 Credit
Step 1: Set Up A Cloud
If you're running your business from home, you're still going to need to be in contact with all your employees and clients. You may also need to share information easily with no delay. The answer to these issues is a cloud server. Using a cloud server, you can make your business accessible from anywhere to those who need it. You will need to set up a computer network so that you are connected to your employees.
But, this is easy to do. Your first step is getting in touch with an IT support company and make sure they offer cloud server setup. Once you have that, you'll be able to work with them to set up the network your business needs.
An It support company will also be your first line of defence against an issue. They will notice a problem on your network before it happens and fix it before disaster strikes. If you are running a business from home, we are sure you can imagine how reassuring this will be.
Step 2: Cutting Costs
Remember, the reason for setting up a business from home is to cut costs. With that in mind, you don't want to pick up any unnecessary expenses along the way. Business owners often fall into this trap. They set up their home office as they would one in an actual office building. Some even hire staff to bring to their home to manage calls or act as receptionists.
It's a ridiculous situation to be in and spending on wages piles up. Instead, they should use a virtual phone receptionist. Essentially you are outsourcing part of your company to another business online. You'll save a lot on costs, and you'll get staff that work for you 24/7.
Step 3: Keep The Marketing High
Don't forget just because your business is shrinking in one way that doesn't mean it should in others. We do not recommend that you cut back on marketing once you change to a home run business. Instead, you should be using the extra cash to fund a bigger marketing campaign. That way, you can expand your business at the same time you're cutting costs. This is a guaranteed way to make your company highly profitable.
Step 4: Time Managing
Finally, one of the biggest issues a business owner faces in the switch to a home run company is time management. If you work in an office, it's easy to know when a day begins and ends. But, working at home it's easy to be tempted to finish early or start late. Eventually, this will damage your business potential, and you should avoid this at all costs.
Hope you like our article on how to setup home run business and would share it with your friends and on social media. If you have any other point, please share with us. Looking forward for your feedback.