Perfect Photo Suite 9 : Ultimate Tool for Photo Editing
Someone has said, a picture can speak a thousands words and I totally agree with it. Taking snapshots of our present and preserving it for future is a daily habit of the individual. We are busy capturing our moments through Smartphones, point to shoot cameras or DSLR at various places. If you are a photographer, beginner or professional and showcasing your work has always been a practice and for this Perfect Photo Suite 9 is a great tool for everybody.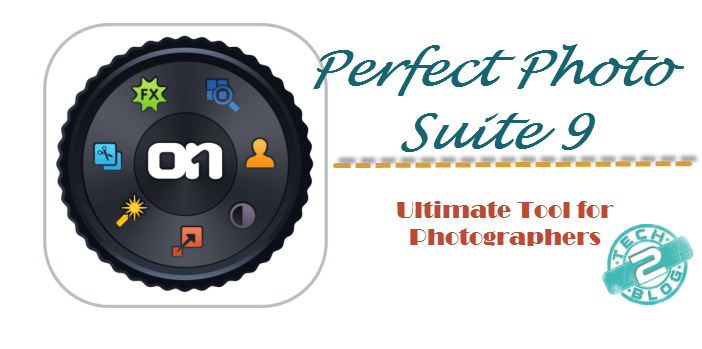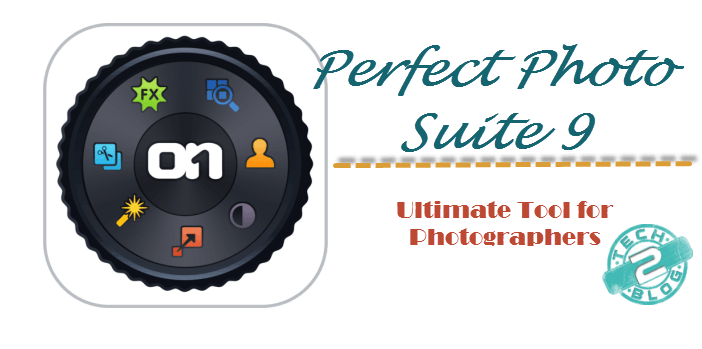 Features of Perfect Photo Suite 9
There are lots of new features on Perfect photo suite 9 and below are few.
1. New Smart Photos.
2. New Quick Mask Tool.
3. Faster Image Processing.
4. Masking and Layers
5. New Noise Reduction.
6. New Lens Flare Filter.
7. New Crop + Level Tool.
8. Updated Perfect Brush.
9. New Print Options.
10. New Batch Rename.
11. Retina Support.
12. Two times faster then Perfect Photo suite 8.
And many more…..
Below is the quick video showing perfect photo suite 9 in action, so you can have a good idea how it can transform your normal pictures to amazing ones.
Perfect photo suite 9 is product form onOne software company and this software has moved a long way away from being a plug-in only. Photographers can use Suite 9 no matter where they work. Perfect Photo Suite 9 works where you do — whether you work in Lightroom, Photoshop, Aperture, or as a standalone app. Customer feedback drove many of the new features you'll see in this release. Some of my favorites are the lightning-fast browser, Smart Photos, and masking.
Recommended Article: Fine-tune your Pictures with iPad Photography Apps
Perfect Photo Suite 9 has one of the fastest photo browsers. Speed is important for photographer's to sort, rate, and filter photos, so they can edit sooner. All metadata can be transferred to other supported applications, like Lightroom or Aperture. This makes it the perfect front end to their workflow.
Another great addition is Smart Photos. These give photographers the ability to re-edit photos after adjustments have been made in this latest version of perfect photo suite 9. This feature was in high demand for years and it's finally here. Users can access better masking tools within the modules they use, no need for a separate masking application.
Resizing and compressing your JPEG or PNG photos with the perfect photo suite is also possible, you can easily batch resize all of your photos without loosing its quality. With this addition there are also many new presets which saves your time and give a cool looks to your images.
Noise reduction is one of the new feature which is added in perfect photo suite 9 and it can really make your noisy photos to smooth one. I tried this feature and was able to see a good change in my photos. It has 3 automatic mode in noise reduction viz. subtle, moderate and strong. You can also choose a manual setting for these options to give your pictures natural looks. So don't worry if you have taken your photos at high ISO 🙂
You can also easily send your photos to Google Drive, Dropbox, Microsoft Onedrive etc. and also can retrieve from there for editing. If you are a beginner and learning photography than this can be your best friend. Don't worry about learning suit 9 as it is straight forward and simple to use software and also has many online tutorials for your help.
Finally, it's fast. I ran several speed tests which compared Suite 9 to Suite 8 and found it's around 2x faster. It feels even faster with all the polish and UI improvements we've made. In total, there are over a hundred new features in Suite 9.
Price of Perfect Photo Suite 9
Perfect photo suite 9 is a powerful image editing tool and has 7 apps in one powerful editor which can work as a standalone application and as a plug-in to Adobe Lightroom, Photoshop, Photoshop Elements, and Apple Aperture.
Generally we organize giveaway with our review and you always has the chance to get the product for free but this time I am very sorry. But don't be disappointed as you can download its trial version for free.
Price of Perfect photo suite 9 premium is $149.95 only but for a limited time period onOne Software brings you a great offer where you will get a perfect photo suite 9 premium, perfect presets 9, ebook – step by step with perfect photo suite 9, HDR presets for Lightroom only for $139.95. The whole price of this package is $209.95.

---
After using perfect photo suite 9, I can proudly say that it is one of the best photo editing software for photographers in the market which can make your photos more alive and awesome. I will surely recommend you to use this software once. You will surely see how easily you are able to make your photos more awesome. You don't have to loose anything just try their trial version first and if you like it you can order full premium version. Hope you will like perfect photo suite 9 as much as I do. If you have any question or query regarding this please let me know.
Perfect photo suite 9 is a very advance photo editing software for all your need and can be used as standalone application or with Lightroom, Photoshop, Aperture etc. Must try photo editing tool.