Fine-tune your Pictures with iPad Photography Apps
Today, any individual armed with an iPad app can create artistic and striking photographs within minutes. There are few models which offer improved camera hardware thereby making it easier for one in capturing professional pictures using their iPad. For all those who love taking snaps, for professional photographers as well as budding photographers, there are astounding varieties of iPad photography applications and the credit for this definitely goes to the advent of technology.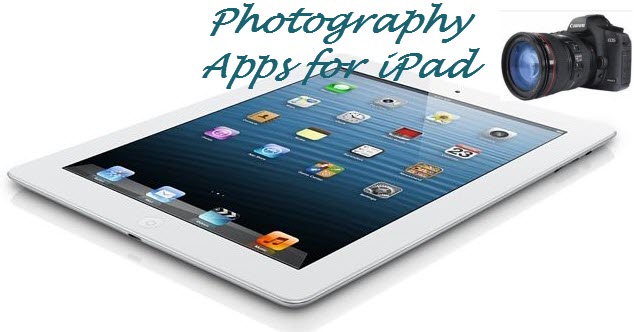 Equipped with excellent photography and photo editing applications, one can now manipulate and fine tune their pictures wherever they are and these are undoubtedly free from the restraints of the computer when it comes in making the best of their images. Clicking and also editing photographs on the iPad is immensely pleasurable thanks to its big glossy touch screen.
iPad photo apps- the greatest breed for photo buffs
Capitalizing on the Smartphone's new found super and power display, the developers have come up with applications that allows photo buffs to show off as well edit their photos.
These photography applications for the iPad are the greatest of the breed for photo lovers and photographers and with the help of which it is now possible to click, edit, import and send photos without the help of a PC or a laptop. Below is a list of a few best iPad photography apps that are most favored.
5 Best iPad Photography Application
1) iPhoto– this is one of the foremost apps to make the most of on the latest display in iPad. The iPhoto application is akin to a powerhouse editor and that too in a simple package. This appears a little more than just an app for viewing images at its first glance. But a single press on the edit button that rests on the toolbar works wonders. Few of these surprisingly powerful editing apps are simple and easy to use than the Mac-based iPhoto from Apple.
These tools are carefully designed keeping the needs of amateur photographers in mind while its power is on parity with commercial level apps namely Adobe Photoshop Lightroom and Aperture. This enables photographers in clicking photos in the field, fine-tune them and also transmit the same all with just a single application.
2) SketchBook Pro– this iPad photography app is familiar to every photographer who has tried their hands in Corel's Painter. Created to follow natural media tools particularly brush and markers, this is an excellent app to create a real-world simulated masterpiece. Yet it is equally proficient at touching up images and provides the capability of creating mixed media and photo-montage pieces in such a way which no other iOS application can touch.
3) CamStar– this is just the apt option for one's iPad especially if they are on the lookout for a fun camera application for free. This is a feature rich photo application that can be utilized free of cost on one's iPad. CamStar is an outstanding app that is preloaded with lots of practical options such as self timer, video capturing option, social sharing option, 45 live fun photo effects among others.
4) QuickPix– This is amongst the best and the most favoured iPad photography apps that are equipped with few unique options including clicking images while shooting video. With this app, one can shoot images like professionals utilizing many useful features. This is a powerful camera application that comes with a simple and clean user interface along with multiple photo shooting options.
5) PhotoForge– PhotoForge is available for both iPad and iPhone. This digital darkroom comes with an impressive series of tools such as image manipulation, retouching, painting, effects as well as color correction.
Apart from the aforementioned iPad photography apps there are many more that photo lovers and photographers can try their hands at.
About the Author:
Piyush- My intention of writing this content is to focus on the contribution of the iPhone Application Development India in the form of iPad and iPhone photography apps.