Keep PC Running Like A Brand New with CleanMyPC
We all love the performance and speed of our Laptop and desktop when it is brand new. But, over time these things keep on degrading due to hardware issue or sometimes due to our negligence. So to keep our machine run like a brand new we have to do its maintenance from time to time. In this article, we will tell how CleanMyPC software keeps the laptop or desktop clean and helps in increasing the performance.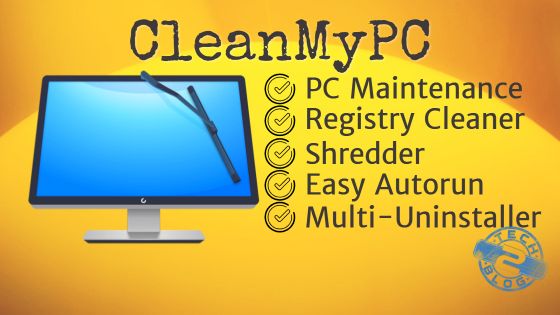 What is CleanMyPC?
CleanMyPC is a program to maintain your PC or laptop and keep it running like a new one. It is from MacPaw Inc., which is a Santa Clara based company.
CleanMyPC looks for the unwanted registry, extension, programs, etc. which can be removed without affecting your Personal Computer. Basically, it scans the complete computer and shows you the list of files, logs, etc which can be removed without any loss to your system.
After scanning it will also show you space it will save similar to below screenshot.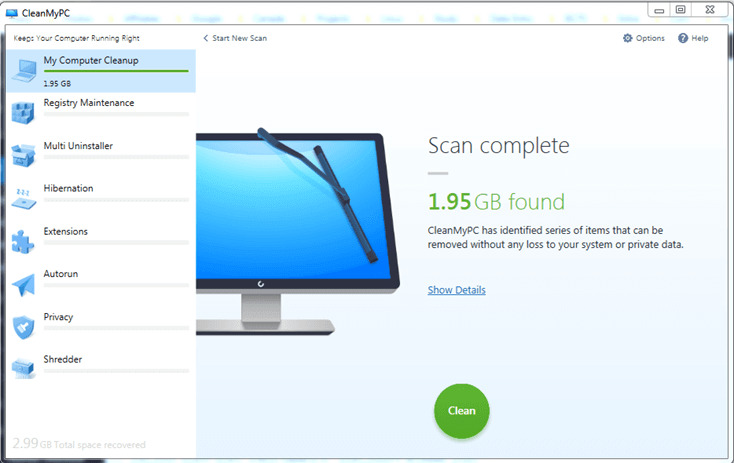 So, let's see some of its features before deep diving into the product.
Features of CleanMyPC
Erase files securely.
Cut down on extensions.
Protect your online privacy.
Get rid of the hibernation file.
Clean PC registry.
Keeps computer running fast.
Manage startup application.
After reading the above features, I am sure you must have got the idea what this software can do and where you can utilize it. Now, let's see some of these vital features in detail.
Registry Maintenance
This option helps in finding the registry of old software which are currently not installed on your computer. It will also scan for incorrect and expired automation objects, leftover application paths for DLL loading, empty application setting, expired shared libraries, missing startup items, users most recently used lists, etc.
Note: Before cleaning the registry take a backup of your registry file.
Multi Uninstaller
This is a new feature which will allow you to uninstall multiple installed application at one go. It is a good feature if you are bored of selection and uninstalling each application one by one.
Extensions
This is useful if you have installed multiple Add-ons, extension & plugins on your web browser and now want to uninstall them permanently.
It will show you all the extension browser wise. From there, you can select and remove them using this feature.
Autorun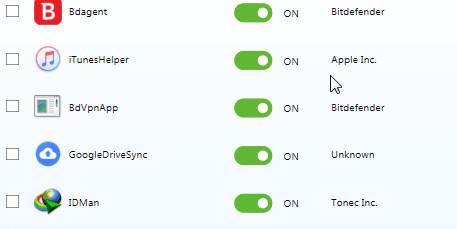 This feature manages the list of all the application which run automatically at startup. This software gives you far better GUI than Microsoft Windows and you can easily On and Off any startup application.
Privacy
If privacy is your number 1 priority then use this option to remove browsing history and traces of your online and offline activity. It will scan all installed browsers and will give you the option to delete cache, cookies, session, history, & authorization from all the internet browsers at once.
Shredder
As the name indicates Shredder is used to securely delete unwanted files or folders without leaving any trace. It will give you the option to select the files or to select the complete folder. Good option if you want to delete your TOP secret files. 🙂
---
I am using this software from a few months now and I found it quite useful for many tasks especially cleaning the registry and removing all the browsing cache & cookies from browsers.
When you will use this software, then only you will know its usefulness. So use below links to try.
Price of CleanMyPC
You can download this software for free and try it both for Mac and Microsoft Windows. If you like the product, you can buy it for $39.95 for 1 license.
This product comes with Instant Activation and 30-days money-back guarantee.
Giveaway of CleanMyPC
Here is a good opportunity if you would like to win a free license key of CleanMyPC. Just enter the below giveaway and get change to win this software.
I hope you will like this software and would try its demo for sure. If you have any doubts or query regarding this software, please let me know through your comments and I would try to reply as soon as possible.
If you like our post, don't forget to subscribe to our FREE newsletter and follow us on social media.