Magical Marketing Techniques You Simply Must Use
You must never forget the golden rule of business – "marketing is everything". You may not think it, but how you promote your business will shape the future of the company. This is how you enjoy success and longevity. Look at all the biggest brands in the world. They've gotten to where they are through exceptional marketing strategies. Have a think about recent adverts or marketing techniques you've seen that stood out. What was it about them that made them stand out?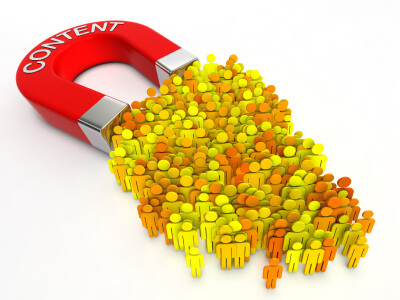 Image Source
The good news about having a business nowadays is there are so many different marketing techniques. Of course, you'll have digital marketing where you can use the services of an online marketing company. But then you also have the option of outbound marketing strategies as well. Ideally you want to get a balance between the two to give your business the best chance of success. But you should focus on digital marketing, as this is the most effective form. Here are three fantastic marketing techniques you need to use with your business.
3 Marketing Techniques You Must Use
Content Marketing
Content marketing is perhaps the most common form of online marketing you'll have. Words mean everything, and they appear everywhere. It could be in the form of blogging, website content or SEO. Then you have the option of press releases, eBooks and newsletters. Anything involving words is classed as content marketing. And this is the fundamental and pivotal part of marketing any business. You need to have great content, and if you don't already you need to figure out how to get it.
Social Media
Of course, no digital marketing process would be complete without mentioning social media. This might be the single most powerful marketing tool in modern business. It's imperative that you have a strong and active presence on social media sites. Get on Twitter and Facebook and create profiles, so you can start connecting with people. Follow current trends to make sure your company is always fresh and relevant. But you need to be careful with social media because over saturation is a risk. Be smart with your approach and you'll get the best out of it.
Affiliate Marketing
Another fantastic type of marketing you need for your business is affiliate marketing. This is where you use affiliates to drive customers to your business. You reward the affiliates for their work, and it acts as a simple yet effective form of marketing for your company. You see, running your own enterprise is not an easy job, and there are only so many hours in the day.
Sometimes it's not possible to do everything you need to do yourself. And this is where outsourcing comes into play. Affiliate marketing is an excellent example of outsourced marketing. And it shows the benefits of outsourcing.
Marketing is one of the most important parts of a business, perhaps even the most important. When you run a company, you want it to grow and thrive. And the best way to do this is to attract clients from a multitude of places. With an excellent marketing strategy, you can attract the clients you need to improve the business.