Free Indian Share Market Apps for Android Devices
Posted on

April 21, 2013
In Android
India is having Asia's first and oldest stock market and a lot of transactions and trading takes place daily. BSE and NSE are the only two major stock exchanges in India and almost all people invest in the share market including the common man.
With the increase in daily trading and advance in technology, now Android application developers have developed applications for your Android mobiles and tablets which can easily keep track of investor shares and can give them the latest updated value of stocks.
Now without going deep into the stock market, we will like to share some useful share market apps for Android users.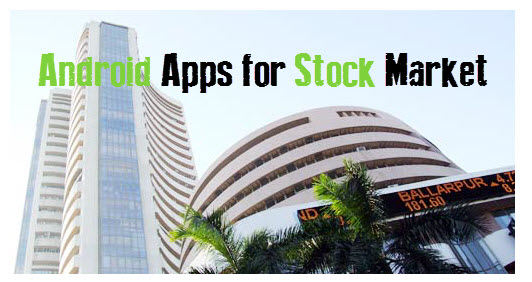 Free Stare Market Apps for Android Devices
1. Investing.com: Stocks & News
This is one of the most used Android applications for tracking any stocks. This application allows you to keep track of your stock by providing the latest stock feeds along with stock market news, stock quotes, etc.
With more than 10 million downloads, this is one of the top Stock tracking apps in the Google Play store. Along with stock tracking, you also get access to world-class tools, including Economic Calendar, Earnings Calendar, Technical Summary, Currency Converter, Market Quotes, advanced charts,, and much more.
This Android app is absolutely free and consumes only 40 MB space and most importantly doesn't hang on your phone. This app is developed by Investing.com. This app requires Android version 7.0 and above
Recommended Android Apps: Must have Free Blogging Android Apps for Bloggers
2. Moneycontrol Markets on Mobile
This is another great stock market app by Network18 and helps in getting real-time updates from the Indian and global market. This Android app helps the investor to keep track of their investment portfolio and gives them depth coverage & analysis of financial markets, the economy, and business.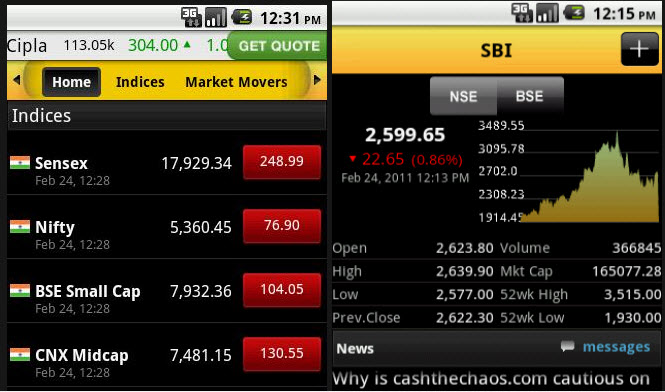 The new version of this app is very fast and easy to use and users can also view live TV using this app. This application requires Android version 2.1 or above and moreover, it is free of cost.
3. BSEIndia on Mobile
This app is developed and maintained by BSE Limited which is an Indian stock exchange popularly known as the Bombay Stock Exchange. This is another good app for BSE traders and investors.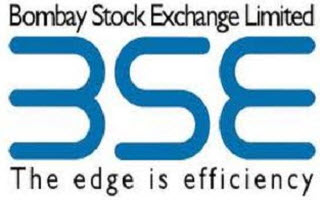 The good thing about this application is that there is a live streaming of current stock rates. You can use this android application for live streaming of quotes for Sensex Stocks, and create your own Watchlist and Portfolio to track investments. You can also see a list of gainers, losers, 52-week highs, and lows, plus many more things.
4. My Indian Stock Market
This app allows you to manage & monitor your stock or share portfolio very easily. You can track stocks available at all the Indian Stock Exchanges i.e. National Stock Exchange of India – NSE, and the Bombay Stock Exchange – BSE.
It has easy to use interface and has 50K+ downloads in the Google Play store with a 4.1 user rating.
5. Real-Time Stock Tracker:- This stock market Android app helps in creating an unlimited portfolio for your stocks and also provide free streaming of live quotes, pre-market and after-hour quotes, portfolio monitoring, and many other features.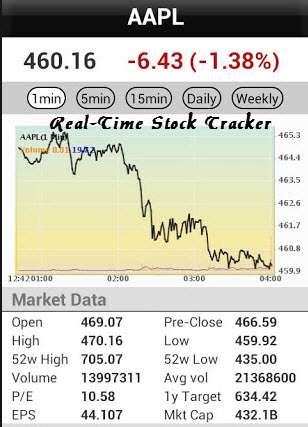 This application is easy to use and consumes less space and memory and supports stock exchange from USA/CA, Europe, and Asia. At present, it offers real-time quotes only for the USA, and for others, the exchange update frequency is 15-20 mins. This application is also completely free to use.
UPDATE
This Android app was first released in 2016 and is developed by Uplift: Stock Market & Finance. This app lets you track your portfolio and monitor international stock markets.
This app has a lot of features including stock alerts and notifications for stocks on your watch list.
---
Above were some of the Android applications for monitoring the share market for traders and investors, hope you like them. Note that these applications are only for monitoring and not for buying or selling directly from these apps. If you like our post, please consider sharing it with others. You can also Subscribe to Tech2Blog.com by Email to get more free android application news in your Inbox.