3 Best Website Builders for Creating Mobile-Friendly Websites
Building mobile-friendly websites nowadays are very crucial. Everyone should have mobile-friendly website to support visitors coming from mobile devices. WordPress is one of the easiest CMS tool and if you don't know how to use WordPress, then you can use drag and drop website builder which offer their services at some charges.
Finding which platform is right for you is really challenging but don't worry, in this article, we will help you to choose the best website builder by analyzing the features and pricing of 3 most popular mobile-friendly website builders.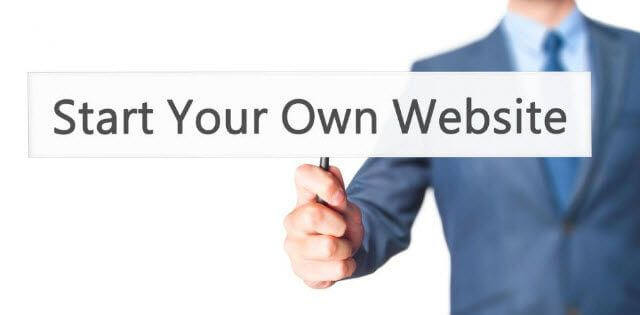 So let's begin it.
Weebly
Weebly is a popular website builder that has everything a person requires to get started and grow his website. It has more than 50 pre-built designs that give you the liberty to choose the best design that matches your business' requirements perfectly.
Weebly pages are built by dropping text and images into the body and footer of a page.
Weebly provides hosting for all the websites that are built on Weebly department.
Coming to the pricing, Weebly is free if you don't mind your website on a subdomain like http://yourwebsite.weebly.com. However, if you want premium plans you will have to pay monthly charges which are as per below.
Pricing:
| | |
| --- | --- |
| Plan Name | Pricing Per Month |
| Starter | $8.00 |
| Pro | $12.00 |
| Business | $25.00 |
Squarespace
Squarespace is another well-known mobile-responsive website builder in the market. It enables non-technical users to build a highly professional website.
Squarespace is known to have design templates that are simple, elegant and very visual with large images.
The best part of Squarespace web builder is, it is very user-friendliness, even non-designers can create an appealing website with hardly any assistance. The platform has designs that look good on all desktops and mobile devices. You can make your user feel as they are visiting a professionally customized website.
Coming to the website templates, Squarespace has a lot of templates options that perfectly match the requirements of artists, bloggers, musicians, photographers, restaurants, etc.
Although their templates are not as customizable as that of Weebly yet they are fully responsive and have clean URLs.
Speaking of the pricing, Squarespace does not offer any free plan. However, they provide 14-day risk-free trial package. The company provides 2 plans for a website. Their pricing is as per below:
Pricing:
| | |
| --- | --- |
| Plan Name | Pricing Per Month |
| Personal | $16.00 |
| Business | $26.00 |
For more details click here
Moreover, Squarespace has a large community knowledge base where you seek the answers to your queries on how to use website builder.
Hostinger Website Builder
If you're wondering how to design and build a mobile-friendly website without any assistance of a developer, Hostinger can be a good option for you. It allows users to build a mobile-friendly website with enough ease.
Hostinger website builder comes with over 200 website templates that are usually developed by the development community. The most of effects in this tool can be achieved by simply drag-and-drop features that can easily be used by non-technical users as well.
All plans of Hostinger come with this free tool. The pricing of Hostinger's plans is as per below.
Pricing:
| | |
| --- | --- |
| Plan Name | Pricing Per Month |
| Single Web Hosting | $2.15 |
| Premium Web Hosting | $3.49 |
| Business Web Hosting | $7.95 |
Note: Please do your own research before investing money on any of the above websites.
Final Words
These are 3 of popular website builders that have been receiving positive reviews from numerous users
across the world. All of 3 platforms are competent to build the website of any niche. So, if you don't want to be disappointed over features and pricing, you may go with these platforms. Creating a website has never been so easy. Today, with the help of website builders, individuals and small businesses can easily create a mobile-friendly website without any assistance of a developer.
However, finding a reliable and efficient website builder can be challenging for most people, especially for beginners. With so many website builders in the market, they often get confused with which website builder they should go!