Best Smart Home Systems & Devices
The major developments in 'Cloud' technology, Artificial Intelligence and IT services are bringing us closer than ever to a truly inter-connected global society where the internet will play a principal role in (almost) every aspect of our daily lives. The 'internet of things,' which refers to all the gadgets and media devices that have network connectivity and can store and share data online, is transforming our home and the world around us at a progressive rate, and if we factor in the idea that even non-media devices like common items and household appliances—from refrigerators, clocks, stereos/speakers, TVs, ovens, cooking utensils, alarm systems, to thermostats and lighting fixtures – can all now be connected together and monitored and operated remotely through your smart-phone, the possibilities for innovation are virtually endless.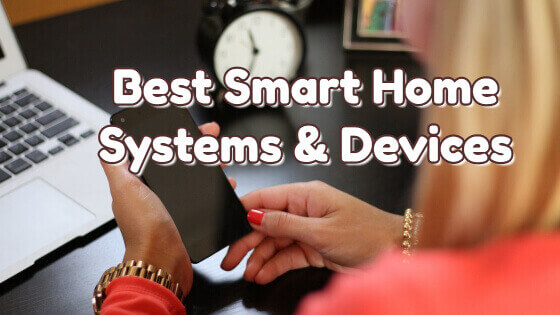 Even 'intelligent door bells' are now being used to warn you via video-interface when someone is at your doorstep, and can even take pictures of strangers who knock at the door. In this respect, the development of ever-more efficient sensors for home automation is sure to continue unabated, as the inter-linking of multiple interests from the IT, A.I, Cloud, Telecommunications and Hi-Tech. Here are a few examples of the major products that can help secure your home with the latest technological developments.
Bluetooth speakers have become a household name and offer great advantages—not just for music lovers. In fact, for $179.99 you can buy the 'Echo', a Bluetooth speaker that comes with its very own 'Alexa' voice assistant, which can be connected directly to a variety of smart-home devices and enables you to control these remotely via voice commands.
You can also use speakers you already own and connect them to 'Echo dot' ($49.99), which then adds the "Alexa" features to the system.
As far as surveillance cameras go (the most important aspect in home security systems), the Piper NV ($245.99) lets you watch remotely from your android or iOS device and monitor your home from wherever you may be.
It is great if you need to keep an eye on the baby or your pet when you are away, and comes with two-way audio speakers to let you talk with whoever is in the house. An additional function is a Z-wave controller, which lets you control all the household gadgets wherever you may be.
Connected door bells will alert you if someone is at the door, and will connect you directly with an audio/video interface so you can see and talk to whoever is knocking through your smartphone. It will also take pictures of visitors and alert you in real-time. Through 'presence simulation', the system can adapt and learn the frequency of functionality of smart devices throughout the home so that it can respond appropriately whether or not anyone is present in the house.
The rise of diverse smart home devices has highlighted the importance of having fully customized home automation systems that integrate different functions and technologies. ABB home automation system will transform your regular house into a truly smart home, while at the same time-saving energy and contributing to the environment, which is especially important considering the current climate crisis and the rise in global warming.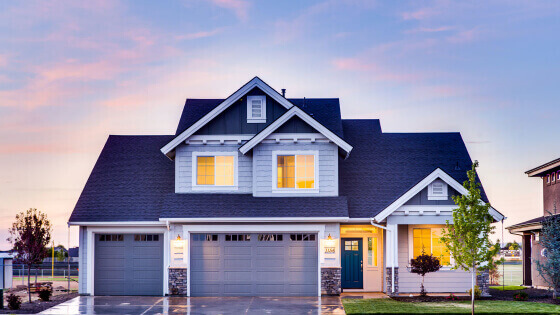 With their system your house will literally look after itself; closing windows when it starts raining and lowering the lights automatically as it tracks your movements around the home; turning them on or off when you leave the room. Its lighting system can be adjusted to your mood or personal preference, thus creating a feeling of harmony throughout the home—an added advantage that will provide peace of mind and thus make you feel more comfortable and secure inside your house.
With the ABB-free@home system, you can simultaneously control every aspect of your home, by setting the levels for the heater and the air-conditioner to your preference throughout every location around the house with just a click on your mobile, tablet or computer device.