[Solution] Philips SHB7150 Bluetooth Headphones Not Showing in Phone
Posted on

November 30, 2016
In Philips
Recently, I got myself Philips SHB7150 wireless Bluetooth headphones, which I will review later. I really needed some good Bluetooth headphones from the past few months as my earlier headphones got damaged. After getting Philips SHB7150 Bluetooth headphones, I was not able to pair them with my OnePlus 3 phone. To my surprise these headphones were not showing in available Bluetooth devices for connection.
Later on I figured out, how to connect Philips SHB7150 through Bluetooth with your Smartphone or Laptop. In this article, I will show you how you can easily connect or pair Philips SHB7150 with your phone.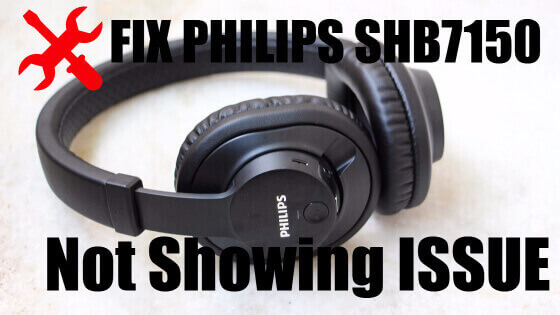 Philips SHB7150 wireless Bluetooth headphones also come with a manual, but it's manual is confusing and you may really have trouble paring your Bluetooth headphones.
The normal way to switch-on these headphones is by pressing it's Call/Music button for one second. But that way your headphone will not get detected.
Instructions to Connect/Pair Philips SHB7150 Headphones with Your Phone
1. First of all, fully charge your Philips SHB7150 headphones. You will get one charging cable and one 3.5 MM audio cable to connect headphones directly with desktop, laptops or phones.
White light glows while headphones are charging and switch-off when fully charged.
2. Once your Philips Bluetooth headphones are fully charged, disconnect the charging cable. Now press and hold the 'ON' button (Call/Music button) for about 10 Sec till the blue and white light glow alternatively.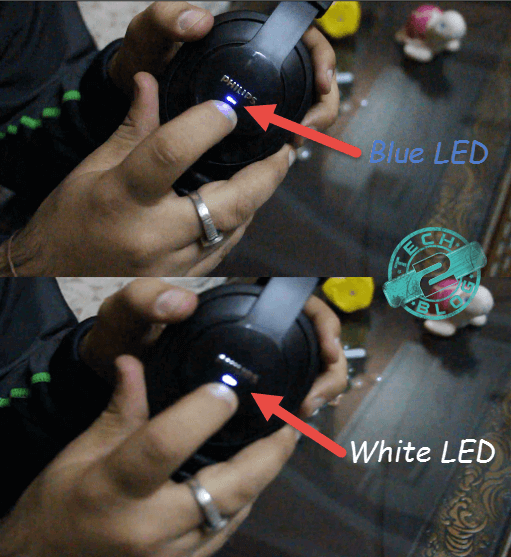 3. Once you have done step 2, just switch on Bluetooth on your phone and try finding the headphones. It should now show you.
This is it. I am sure your headphones must have been detected on your phone. You have to follow above steps every time you need to connect to your Bluetooth headphones.
As now my headphones are connected with my smartphone, I am going to test it and then review it here.
---
If you like the article, do not forget to share it. Also, do subscribe to our blog, it's FREE. If you are still having any problem pairing your Philips headphones or they are not showing in available Bluetooth devices, then comment below and we will try to help you.