Six High-Tech Improvements to Add to Your Home This Year
Today's high tech home improvements are tailor made to simplify life while enhancing your home security and reducing utility bills. With just a few new modifications you can turn your home into a more convenient and safer place to live. In this post, learn about six of the hottest high tech home improvements you should consider adding to your home this year. These investments can often add more value to your home as well.
Motion Detection Lighting
Motion detection lighting is a smart home improvement choice for several reasons. You will save on your energy costs and intimidate and deter potential intruders. You may also save on your homeowner's insurance with the addition of motion activated lighting to reduce falls and injuries.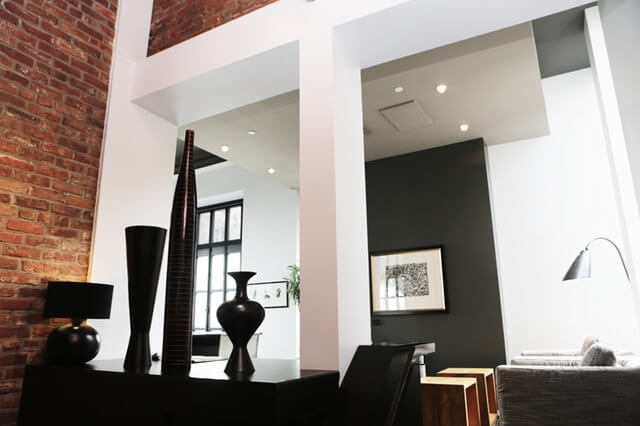 Energy Use Monitor
Whether you are committed to saving the planet or just want to save a little money, a home energy use monitor can help you identify the biggest energy draws and work to control them. This gadget will show where your biggest energy drains are, where you are losing money and heat or air conditioning and will help you come up with a plan to combat it.
Programmable Smart Thermostat
A programmable thermostat is one of the fastest and easiest ways to begin shaving dollars and cents off your monthly utility bills. From ensuring the air conditioning isn't blasting when no one is at home, to adjusting the heat one or two degrees down in the sleep hours, you can begin saving right away and even track what you save per month.
You can even set alarms and locks with certain thermostat and alarm systems. Bundling these can even help with you overall costs.
Internet of Things Control Center
The "internet of things" is the moniker given to describe the central control connecting any number of programmable high tech home improvements. From auto dimmers to home entertainment centers, pet food and water dispensers, to thermostat control, most IOT systems today come with any number of add-ons for infinite system expansion. See if your local technology store has any recommendations for you on what IOT systems can be integrated into your own home.
A Home Monitored Alarm System
Today's alarm systems can be as smart and detailed as you need them to be. From nursery cams that provide remote 24/7 monitoring, to whole-premises day/night video surveillance, nearly any security worry can be solved with the right alarm system. With websites like alarmsystemreviews.com you can even check to see what experience other homeowners have had with certain systems. So you make the best choice for your home and budget.
A Keyless Entry System
Whether it is just you (and you occasionally forget your keys) or you have kids, friends, and hired help coming and going from your casa daily, a keyless entry system gives you the flexibility to assign each person their own code. It also eliminates the expense of changing all the locks if your keys are ever stolen.
In some entry systems you can even wire them to alert you which door in the house is open which can be a big help when keeping track of a big family or lots of little kids.
With these six high-tech home improvements, you can both simplify your present life and improve your home's future resale value. Best of all, these high tech improvements can lower your utility costs. Use them to give your home a boost and to add a little spice and convenience to your life.