Personal Tips to Increase Likes on your Facebook Page
Social networking, every person using internet knows this word and it is most popular among all ages of persons. Everyone is now using Facebook, Google +, Twitter, Instagram, Pinterest for sharing their thoughts, views, ideas, pictures etc. In blogging world social networking is very important as it helps in increasing the website traffic, so here are some of my personal tips from my observation to increase your Facebook likes.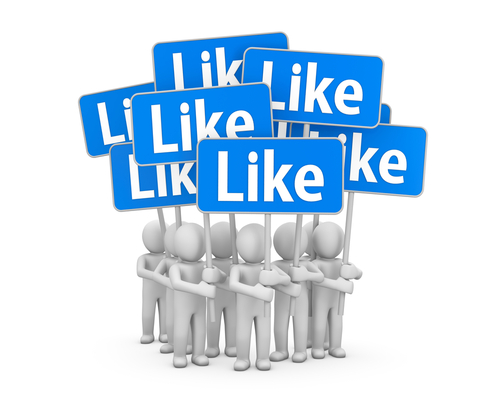 Tips to Increase Facebook Page Likes
1. Keep your Facebook page updated: This is one of the most important points to consider. You should always keep your Facebook page updated on hourly basis to see your Facebook Likes grow. The Facebook post should be relevant to your niche and fan interest so that they can like and share it to their wall, giving more exposure.
It would also be nice if you post some images on your Facebook page during update. I have seen from my personal experience that people tend to press more likes for an image rather then text.
2. Invite your friends: After creating your Facebook page, you should invite your friends to like it and share with their friends. Facebook pages have a very good option within page to invite your friends, so use that and increase your Facebook likes.
3. Content Locker: If you are sharing a valuable information or a link to another site on your blog, you can hide it with the help of content locker and to view that your visitor has to hit the like button and thus increasing your Facebook likes.
Though this is very irritating to your visitors and they may not like it, so use this technique only if it is required.
4. Paid Facebook Like Service: This is not a recommended method though but many official pages are gaining Facebook like by this method, you can see thousands of likes in Facebook page within a few days. Most of this happens because of these paid services. You can hire someone to get you Facebook likes in exchange of money. The fan of such pages are of no use as per me, as they don't take any participation in your page activity.
Recommended Article: Turn your Laptop into WiFi Hotspot
5. Run Contest: Running contest on your blog is a proven way of increasing your Facebook likes. You can run any contest in your website or blog and for participation you can ask contestants to like your Facebook page, +1 your Google page, follow you on twitter etc. It is one of the best ways to gain Facebook likes to your personal or business page.
6. Advertisement: An Advertisement plays an important role in every field, whether you are working offline or online, advertisement are the major sources of getting customers and visitors. So to get more Facebook likes to your page, you can use the Facebook ads service or Google Adword service for promoting your page.
You must have seen different advertisements on your Facebook profile mostly on the right side of the profile. All these are sponsored ads and people are paying Facebook for it. You can too run your Facebook advertisement campaign and can get Facebook likes.
---
Hope you have got some information and knowledge from this article about how to increase your Facebook page likes. Don't think that Tech2blog.com Facebook page doesn't have so many likes and I am writing this article about it.
I have other pages which have gained lot popularity using above method. Follow above methods and really increase your likes and can grow your popularity. If you have some more ideas you can share it here through your comments and email. Don't forget to subscribe to our newsletter and Facebook page for more articles and tutorials.