4 Tips For Finding the Best Tablet
While smartphones are great at multitasking, the hardware and software limitations make them less useful for advanced software and programs used in many professional fields. So if you're looking for a portable alternative to your home/office desktop, tablets are a much better option than laptops.
Tablets are not just oversized phones; almost everything you can do on laptops can be done on a tablet with equal ease since they support desktop operating systems. There are dozens of tablet brands in the market, each offering different specs specializing in other tasks like gaming, model designing, doodling, and more.
At this point, the only difference between laptops and tablets seems to be the inclusion of a built-in keyboard. However, finding the right tablet is easy if you know what to look for. Here are four simple tips for choosing the right tablet for you.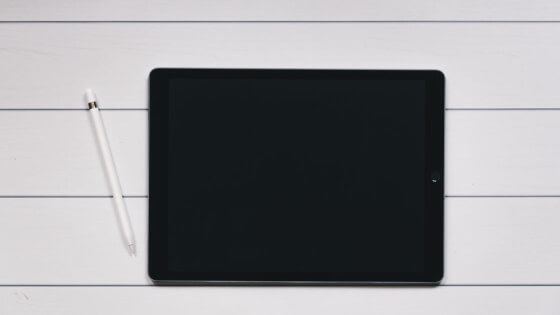 Screen Size
The priority of the screen of a tablet depends on the purpose of the purchase. Because of this, there is no definition for the right size of a tablet; tablets come in different sizes. They can range from 6-20 inches based on their specs. The bigger tablets are usually heavier than the smaller ones, so the weight determines how portable your tablet will be.
The height and width also play a prominent role in portability, as tablets with more significant dimensions will understandably fit in your pocket. If you're buying a tablet for work, sticking with tablets with smaller screen sizes is a good idea unless your work requirements call for a bigger one.
Tablets with larger screens also consume more charge, something to keep in mind if you're concerned with battery life.
Operating System Choice
The OS of a tablet also plays an essential role in its utility, making it another important factor that needs to be considered carefully. Windows and iOS operating systems provide a traditional PC user experience with keyboard and mouse.
Android OS is also good, but they aren't good at specialized applications compared to the other two operating systems.
Suppose your work is text-intensive, like preparing documents, spreadsheets, charts, etc. In that case, it's best to stick with Windows as Microsoft Office provides the best experience for such tasks. On the other hand, you'll have an easier time doing graphics-intensive tasks such as graphics design, doodling, and video editing on iOS.
Screen Type
A table's screen type also plays an important role in determining its usefulness. In addition to screen size, the technology and quality of tablet screens also vary greatly. All tablets in the market currently come with one of these three types of screens- OLED, LED, and LCD. However, all of them come with their own pros and cons.
OLED screens provide maximum visual quality by using self-illuminating pixels. This feature makes them great for watching movies/videos and doing graphical tasks. These screens also have better contrast and viewing angles compared to LED and LCD screens. Colors also pop up better and are more vibrant on OLED screens.
But the high level of visual fidelity also comes with a higher price tag. On the other hand, LED and LCD use technology that uses the backlight to illuminate the pixels, making them more affordable than tablet screens utilizing OLED technology. Despite being older technology, LED and LCD screens are still seeing many innovations that still make them a viable choice compared to OLED technology.
Reliability
Last but not least, you need to ensure you're buying a reliable product from a reliable brand when purchasing your tablet. Many tablets are packed with cutting-edge technology but fail to be reliable due to hardware to software issues. For this reason, it's best to do a bit of research before making the final purchase.
Like desktops, tablets are also susceptible to various issues such as malware attacks and hardware issues. So once you've bought your tablet, make sure to have the number of a reliable computer servicing company in your phone's contact list to get in touch with if anything goes wrong. Simply type 'computer shop near me' on Google or Bing to find one near you.
Making Your Money Count
A tablet is quite a hefty investment, so make sure you've done your research diligently and ticked all the right boxes before the final purchase. However, a good tablet will serve you for years to come.
Unlike smartphones, the hardware specs are better and won't get outdated quickly. Just keep the above tips in mind to ensure you make the right choice.