7 Trending Smartphones to Buy at Best Prices
Experiencing the loss from COVID-19 can not be in your hand, but the best budget smartphone is surely in your hand. This Diwali, gift yourself the latest smartphone. Shop from Samsung India to get huge offers. Avail discount of 50% and an additional 10% cashback on Samsung mobile phones and make your Diwali happier. That just not it, you can find discounts and coupons at almost every retailer right now.
But since the options are vast, it's easier to get confused. We have assembled a few of the best smartphones available in the market that wouldn't actually cause any dent in your pockets. Check them below.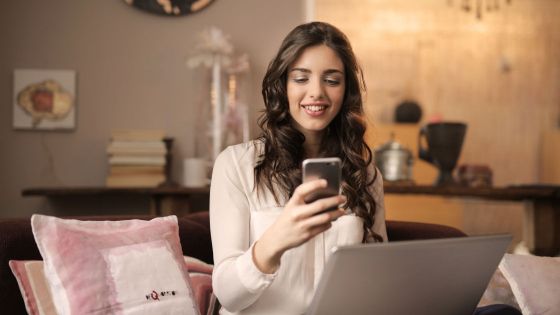 Smartphones at a bargain price in the Indian market
As the M-series is the most affordable series from Samsung, Samsung Galaxy M31 is one of the best smartphones in India. This phone shows a great difference from the previous model, Samsung Galaxy M30s, and gives us a lot of improvement. The main change is in the camera section where Samsung Galaxy M31 provides four cameras and the primary camera is upgraded to 64 MP.
This model also provides more RAM as compared to the previous devices of the Samsung M-series. With Samsung coupons, offers, you can save even more on gadgets. If you are looking for the latest version of Android then Samsung Galaxy M31 is a lot to offer you. The price of the Samsung Galaxy M31 is Rs. 15,499.
Specifications:
Android 10 software
6.4 inch, full HD+
Exynos 9611 SoC
64/128 GB storage
6000 mAh battery
6 GB ram
64 MP, 8 MP, 5 MP, 5 MP cameras, and 32 MP front camera
As recently Apple launched 4 smartphones of 12-series, iPhone 11 and others find a decline in their price. At this time, apple 11 is the best option to buy. With the aid of Apple's A13 Bionic chip, it proves to be the fastest smartphone today. iPhone 11 provides you with the best quality camera to capture every moment perfectly.
It provides you long battery life. the iPhone's thick bezels and matte finish make the phone stylish. iPhone 11 costs Rs. 59,900.
Specifications:
150.9 mm * 75.7 mm * 8.3 mm dimensions and 194 grams
64/128/256 GB storage
4 GB ram
Dual 12 MP cameras, and 12 MP front camera
6.1-inch liquid retina HD display
iOS 13 with A13 bionic chip
3110 mAh battery
3. Realme 7 Pro
Realme 7 Pro is giving tough competition to all the budget smartphones. From the very start, Realme has been launching smartphones at a very affordable price. Now, Realme launched Realme 7 Pro at a minimal price without compromising with the quality. As Realme 7 Pro was launched just after Realme 6 Pro, it has the same processor.
The unique thing about Realme 7 Pro is that it comes with an AMOLED display with a refresh rate of 60 Hz. Taking into consideration people's choice, Realme changed from LCD to AMOLED.
Its selfie camera is 32 mp. With 65W fast charging, Realme is the top choice for everybody. Realme 7 Pro charges 50% in just 12 minutes and in about half an hour it will be fully charged. Realme 7 Pro starts at just Rs. 19,999.
Specifications:
Android 10 software
6.4 inch, full HD+ display
Snapdragon 720G SoC
128 GB storage
4500 mAh battery
6/8GB RAM
64 MP, 8 MP, 2 MP, 2 MP rear cameras, and 32 MP front camera
4. Xiaomi Mi 10
Xiaomi Mi 10 gives an elegant look to the phone with curved glass on the back and front. With a large screen display, it runs at 90 Hz which is in trend today. It comes with a P2i coating that can repel water. Xiaomi Mi 10 has everything one can think of. From Qualcomm Snapdragon 865 SoC to 5G connectivity, Xiaomi comes with apps such as messages with Google's apps as well as diallers.
But there are some issues with the in-display fingerprint sensor as it is no that fast. The phone can all day because of its long battery life along with the wireless charging option. Xiaomi MI 10 costs 49,999.
Specifications:
Qualcomm Snapdragon 865 processor
4780 mAh battery
8 GB ram
128 GB storage
6.67-inch display
108 MP, 13 MP, 2 MP, 2 MP rear cameras, and 20 MP front camera
Oppo has upgraded its smartphone by launching Oppo Find X2 Pro. Its display is very decent with a wonderful camera experience. The zoom effect is very appealing and is helped by good displays in other fields. Even in low light, it is at its best. It has a large display of 6.7 inches and is powered by a Qualcomm Snapdragon 865 processor.
Fitted with a 48 MP rear camera, it can enhance the photography experience. It supports face unlock too. Oppo Find X2 Pro can be availed at Rs. 74,890.
Specifications:
4260 mAh battery
Snapdragon 865 processor
6.7 inch OLED display
120 Hz refresh rate
512 GB storage
12 GB ram
48 MP, 48 MP, 13 MP rear camera and 32 MP front camera
Google Pixel 5 is of good quality and equivalent to an efficient phone like other models of Google. No features are lacking when it comes to Google Pixel 5 and it provides a flagship service. It owes the next-generation connectivity with an amazing processor.
This smartphone is very smooth and powerful to use. With the aid of a larger display, the gaming experience is also improved. Rs. 51,490 must be spent to get Google Pixel 5.
Specifications:
3885 mAh battery
6.2 inch OLED display
Android 11 software
Qualcomm Snapdragon 765G processor
6 GB ram
128 GB storage
12.2 MP, 16 MP rear camera, and 8 MP front camera
The OnePlus 8 Pro is undoubtedly the first complete flagship of the brand, including features such as wireless charging and an IP68 waterproof ranking that finally turns it into a real competitor.
The price has increased consequently, but even the basic version which is of no 8 GB of RAM and 128 GB of storage, still constitutes a serious flagship value, indicating that by choosing OnePlus you will be with the best smartphone and would be saving a huge amount of money.
OnePlus 8 Pro's camera is the best as imaging designers have worked incredibly hard to reduce the difference significantly. OnePlus 8 Pro's price in India is Rs. 59,999.
Specifications:
6.78-inch AMOLED display
48 MP, 48 MP, 8 MP, 5 MP rear camera, and 16 MP front camera
4510 mAh battery
8 GB ram
120 Hz refresh rate
Qualcomm Snapdragon 865 processor
Android 10 software
128 GB storage
Conclusion
Having the best quality smartphone is not a dream anymore. With these affordable mobile phones, you can bring home the latest technology at a very minimal cost. Moreover, since we are living through the festive season, the options for coupons and deals would be ample as well. In short, there wouldn't be any reasons for NOT upgrading your oldie goldie this sale season.