8 Super-Useful Tools for Project Managers
If there's one thing any project manager can do to improve both their own productivity and that of their team, it's to leverage the power of today's digital tools. Being a complex role with a myriad of duties and responsibilities, project management can benefit significantly from software that automates, centralizes, and simplifies daily tasks.
You can even go as far as saying that it's impossible to produce high-quality projects in today's competitive corporate environment without the assistance of digital tools. You probably already use an email client, messaging service, and some office solutions to improve your workflow, but there are even more tools out there that you might find useful.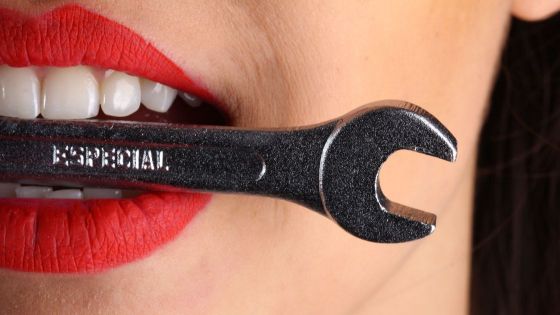 1. Workzone
This software is designed to provide better control and visibility in work management. Your entire team can access the same platform, making it easier to share and manage daily tasks. Workzone features a calendar section for event planning and a reports section so that everyone knows what's next on the agenda. Additional collaboration features include to-do lists, file sharing, and being able to set permissions for different users and clients.
2. ProofHub
From Disney to NASA to Taco Bell, some of the world's leading organizations use ProofHub to replace or integrate the apps they already use into one project planning software with a powerful feature set. Included is a dashboard where you can view announcements, upcoming projects, events, tasks, and activities.
Additional features include Kanban boards that help teams self-manage, the ability to design custom workflows, a chat and group chat section, project templates, timesheets, and much more. There's also a calendar and daily agenda for seamless planning. What's more, is that you can customize the software to your liking and make alterations as needed.
3. Gantt Charts
A Gantt Chart is a great way to harness the power of your spreadsheet software to improve your planning and scheduling processes. It also helps you obtain a clearer view of the relationship between schedule status and activities. Consider picking up one of these templates based on which process you want to optimize.
4. Slack
When it comes to communication and collaboration software, Slack has been a leader for some time now. Available on desktop and mobile devices and as a web service, this tool serves as a central platform for all of your communication needs. You can set up different channels for different teams, as well as being able to privately message other members.
Zoho Projects is a fully-fledged project management tool with more features than could possibly be listed. This includes timesheets, document sharing, milestone tracking, tasks, daily feed, calendar, and user control. The software is cloud-based, which means you and your team can access it at any time, from any location.
This software is a great way to organize complex tasks into easily manageable units. Zoho Projects also allows you to gain insights into your operations and processes, allowing you to develop more efficient practices. Finally, it also offers the ability to automate a variety of tasks through a simple drag-and-drop interface, effortlessly saving you valuable time.
6. Trello
Trello aims to make task and project management a fun, flexible, and simple process through their intuitive user interface. The software is available for both mobile and desktop devices. You can integrate services that you already use, including Evernote, Slack, Dropbox, and Google Drive to reduce the amount of time spent jumping from app-to-app.
ProjectManager.com is a cloud-based web app featuring a full suite of project management tools that will help teams of all sizes on projects with varying difficulty levels. Included in the software are Kanban boards, Gantt charts, dashboards, time tracking software, and more! Everything is stored in the cloud, so remote teams will have no trouble collaborating.
8. Xtensio
A collaborative document creation tool where teams can create processes, strategic plans, organize materials, and execute projects more successfully. Work together as a team in a single platform, automatically create branded professional-looking documents without a designer and present it to any devices in real-time.
Conclusion
These tools will go a long way in simplifying and streamlining your daily tasks as a project manager. Be sure to look out for more tools that you can use to improve the way you work. Any digital tool that can save you time, money, and effort is almost always a worthwhile investment.