A Sneak Peek at Able2Extract Professional 12
Portable document format (PDF) is the go to format for exchanging and archiving digital files and documents. It protects the formatting of sent documents and can be opened on any OS and device.
If you are dealing with PDF documents and files on a regular basis, you may have already heard of Able2Extract Professional PDF software. It is a reliable desktop PDF solution that has been around for 17 years already. In a nutshell, Able2Extract helps PDF users to create, convert and edit PDF files. It is especially popular among MS Excel users thanks to the advanced extraction of PDF data and tables into Excel. In reality, it is packed with features for handling PDFs.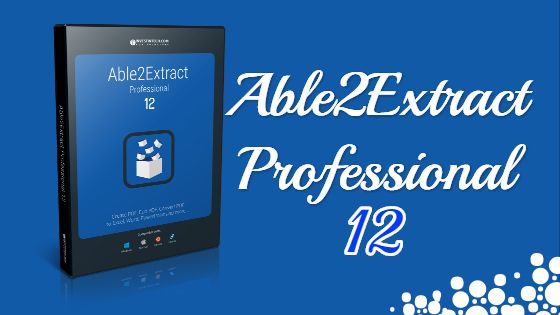 Here is a quick overview of Able2Extract Professional 12 top five features
Convert PDF to over 10 editable formats, including MS Office and OpenOffice file formats, CSV, AutoCAD, image formats, HTML, and more.
Create PDF from any printable file format.
Modify PDF content and pages directly, without conversion.
Secure PDFs with passwords and advanced encryption.
Extract content and data from image, scanned PDFs.
These are all its existing, established features. But, today Tech2Blog has the opportunity to sneak peek at the beta of Able2Extract's new, still not released version 12 that will be launched and publicly available on December 6th.
So, let's take a look at what's in store for the existing and future users of this PDF solution:
Fill in PDF forms
Able2Extract is finally introducing PDF form filling functionality. Open the PDF form in Able2Extract and start completing it right away: type in text into text fields, select checkboxes and multiple items in list boxes, click on radio buttons and action buttons. Save the filled out PDF form or submit directly to servers.
Edit and Create PDF Forms
Apart from filling in your PDF forms, you can also modify and create them. PDF form editor is an advanced feature, but it is still easy to use. Using it, you can insert various form fields like text, list boxes, checkboxes and combo boxes, action and radio buttons. More importantly, you can quickly designate required and read-only fields which seems to be very important when it comes to PDF form editing. Let's show you how to quickly do it:
1) Open the form in Able2Extract Professional 12 and click on Edit button on the command toolbar.
2) Switch to the Form editing side panel tab: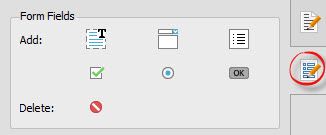 3) Select the form field that you want to designate as Required and Read-only, and then simply check these two properties on the ride-side panel (check the screenshot below).
4) Save your PDF form edits by clicking on Save button on the command toolbar.
It's easy as that. Of course, depending on your needs, you can make more complex form modifications and also to create fully fillable forms.
Add Bates Numbering
Bates numbers are used in legal, medical and business niches to index pages and documents for easy identification and retrieval. As of this new version, Able2Extract allows for inserting bates numbers into PDFs, formatting and removing them. If you're not using bates numbers in your work, this probably doesn't mean much to you, but apparently this capability is very important in the above mentioned niches.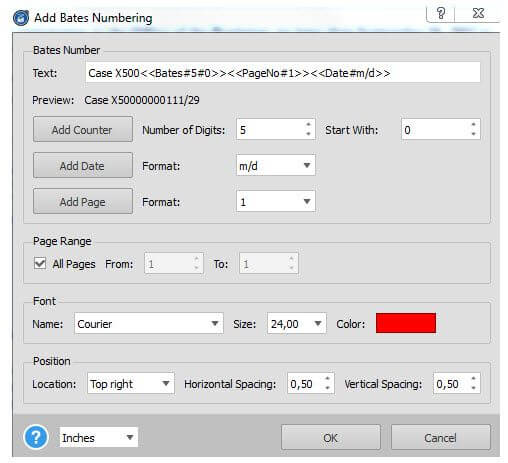 These are the three big new features of Able2Extract's version 12 that we tried and found useful, although we're told there are many other enhancements being introduced. For example, boosted PDF editing, even more advanced PDF to Excel conversion feature, improved batch conversion, and more.
If these capabilities we reviewed here sound handy or you want to try others that we briefly mentioned, note that this new version will be released and available for download on Wednesday, December 6th. You can download and try free for 7 days.
We will be posting more tutorials related to Able2Extract software, like "how to convert scanned pdf to word, excel", etc. So, do not forget to subscribe to our channel and share this tutorial.