Learn How to Keep Your Apple Devices Safe
Posted on

January 24, 2019
In Apple
Have you recently purchased a brand-new Apple device? If so, there's no doubt you want to protect your new investment and make sure that it doesn't end up lost or stolen. Unfortunately, these types of devices are a big draw for thieves, as statistics show that approximately 183 smartphones are stolen each and every day in the UK. That equates to 67,000 mobile phones a year, worth £27 million. While this number includes both Apple devices, and all others, Apple accounted for more than half of the total stolen. Clearly, they are the top choice for thieves.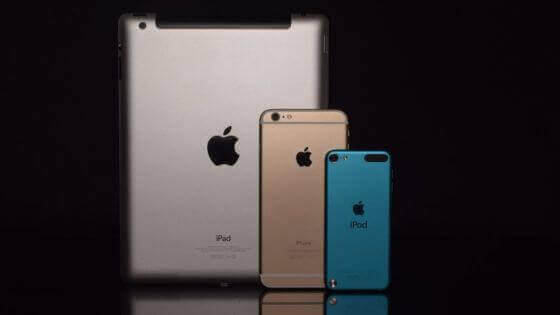 So how can you ensure that your new Apple device stays safe? Well, there are a few steps you can take as we will discuss.
Install a Tracking App
Obviously, the goal is not to lose or have your Apple device stolen, but the reality is that it can, so why not be prepared? Tools like a Macbook tracking app can provide you with peace of mind that you'll still have some control should your device be stolen or lost. When installed on your iPhone, the app allows you to remotely lock and wipe your MacBook, you can track its location, access the network data, and take photos of the user with iSight.
This same app when installed on your MacOS allows all those same features plus it allows you to take screenshots, gain remote access to the computer, and even send a spoken message.
Make Sure Your Data is Always Backed Up
Besides the fact that your device is worth a lot of money, there is also the fact that you probably have all kinds of data, files, and photos stored on it. This is exactly why experts recommend that you back up your data on a regular basis. This way at least if your phone or laptop is stolen you will still be able to access all the content that was on it.
Use Password Protection
Whenever offered, always use password protection. Many people are guilty of using the same password across the board on all their different devices and programs, but just think how easy that would be for a thief to access your data if they figured out that password. Make sure each one is unique and is a strong password.
If you find it hard to keep track of all the various passwords, which many people do, there are actually apps you can download that act like a password safe. You can key all of the information into the app, which is also password protected. Some of these apps are so stealthy that they don't even label themselves as a password safe so thieves wouldn't give them a second glance.
Enable the Auto Erase Feature
Another safety feature that your Mac device offers is the Auto Erase. What this feature does is automatically erase all your data should your password be keyed in wrong 10 times. This can obviously come in handy should your device fall into a thief's hands and they are trying to hack your password.
Keep Your Operating System Up to Date
Finally, you want to be sure that you keep your operating system up to date at all times. This protects your device from another type of criminal – hackers. Hackers are constantly working to find problems in coding so that they can find a way into your data. Updates are fixes and will provide you with protection from these issues.
Each of these tips works together to protect your device and your investment so you don't find yourself as a victim of crime.
Do let us know if you are using other methods to protect your Apple devices or any other tips and tricks you would like to share regarding same.