5 Brilliant Ways To Shop Online And Save Money
Unless you are one of the few people against technology's takeover of simple everyday things, it is safe to assume that you spend a decent amount of time and money shopping online. Living in a small town even isn't an excuse anymore with e-commerce players penetrating every segment of the Indian e-commerce market. The convenience of purchasing things online seems to have struck several chords with Indian customers who have accepted the trend and have turned into an enviable multi-billion dollar industry.
India's e-commerce is still growing which means that it is anyone's game between Amazon, Paytm, Flipkart, Snapdeal and more, and they'll need your orders to get there. What this means for you is a whole lot of cashback and discounts so deep that they'll make you doubt the product quality. The race to the top can only be fueled by customers and you can make the most of it as it is expected to be a long race.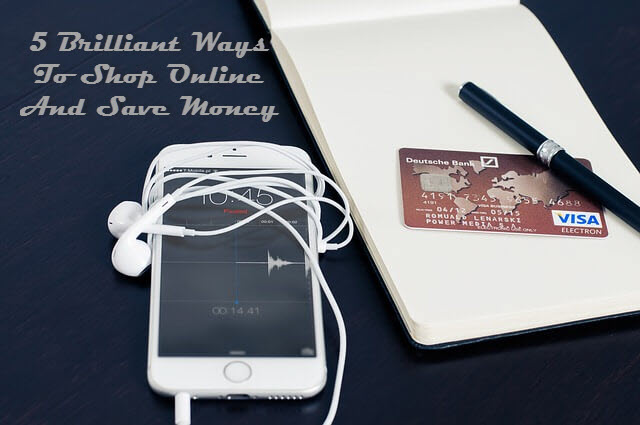 5 Things You Must Start Doing to Save On Your Online Shopping
most of it as it is expected to be a long race.
1. Going Mobile
Online selling has become very competitive these days and you may find number of online shopping websites with different deals going on. Apart from giving discounts on their websites, these shopping websites also provides 5-10% extra discount on their mobile apps.
So, if you want to shop online and save more money, I will recommend you to download your favourite online shopping website's smartphone application and get the extra discount on next purchase. Besides, it is more convenient than from a desktop.
2. Coupons are your friends
Coupon portals are one of the major sources of big savings and genuinely exciting deals. If you really love discounts, which I can only assume you do, then you should consider subscribing to the newsletters of coupon portals like Grabon, Coupondunia etc.
If you have female friends, you can also recommend them tanning salons in your area through these websites and they really provide attractive discounts.
I have personally signed up for few coupon code websites and whenever there is a new deal or coupon, I get the email. If I like the deal I make transaction and if not, well I ignore the email. Usually I like when they send coupons for paytm shopping, mainly because Amazon, Snapdeal and Flipkart don't give out coupons.
3. Keep Yourself Updated with Latest Sales
Keeping yourself updated with the latest news and shopping sales can be one more way to save money while shopping online.
Time to time, shopping websites run different sales campaign and in that they give really good discounts to consumers like you and me. If you are lucky you can get a really good deal.
4. Compare Prices
This one is my favorite now. Whenever I buy any product, I like to compare the price of a product and want to know how much it cost on another website. If you will do the price comparison you will see the good price difference in the same products in different websites.
To do product comparison, you can simply open the product page of shopping websites and see the price and compare and if you want to compare price on the same website, then use some product comparing websites.
Just make sure to compare products which you would like to buy, you will see a considerable amount of price difference and good deals. So do try this method to save more money while shopping online.
5. Take Advantage of Festive Offers
Every season we have some festivals and if you are planning to buy some products, you should take advantage of festival season sales and offer.
Like a shopping mall and local stores, coupons/deals website have festive time discounts and offer in online shopping websites. At that time, these online shopping websites provides good percentage of discounts and great deals to its customers.
So don't miss those deals and offers and for it you consider point one and can subscribe to shopping websites.
---
Hope you have found this article useful and you will use above ways to shop online and save more money. Do let me know if you are following other tricks to save money on your online shopping. If you like the article, consider sharing it.