5 Websites for Sending Self Destructive Emails & Messages
You all must have seen Tom Cruise's Mission Impossible first part, where agent Ethan read & listen to a secret message with the help of black sunglasses and after that sunglasses are automatically destroyed. Such technology has now also entered into our messaging in the internet world. Now you can easily create and send messages which are demolished automatically i.e self destructive message, after the recipient has read the message. This way you can provide more security to your messages.
How to Send Self Destructive Emails
1. Privnote.com: PrivNote is a very good site to send your secure self destructive messages and emails quickly. After entering the message you can hit create button, which will give you the link to the message. Just share or send the link with your desired person.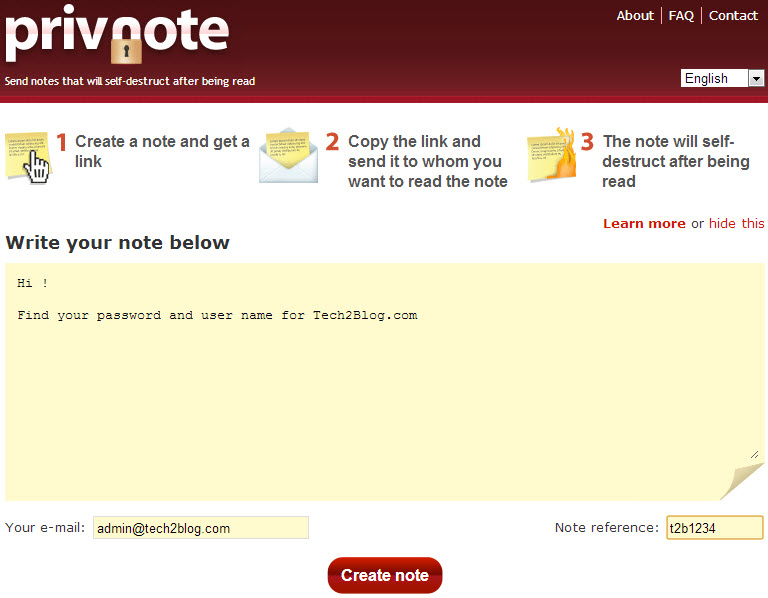 Even you can get email, when the receiver reads the message. After the message has been read once, then that URL will not work and will give message that "this note was read before." These messages which are sent through this site are encrypted and are very secure.
2. OneShar.es: This is a great tool to create your long encrypted messages and gives you facility of auto self-destruct, if the message is not viewed in a particular number of days or hours.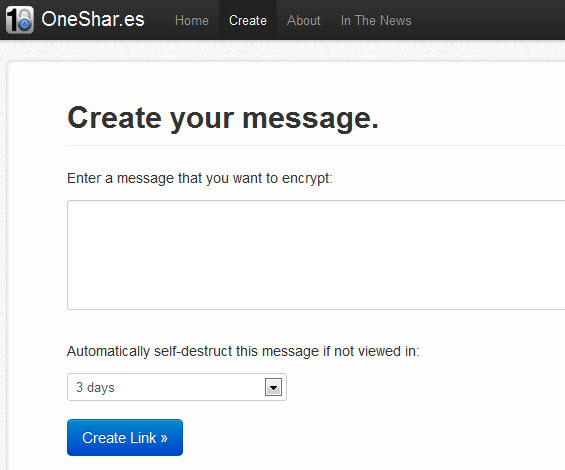 After creating your message, you can share the link with recipient and after viewing the URL once, it will no longer be accessible.
3. NoteDip: NoteDip.com is another service to send self destructive message with extra security features. This site allows you to set a password along with your message and also has read notification facility.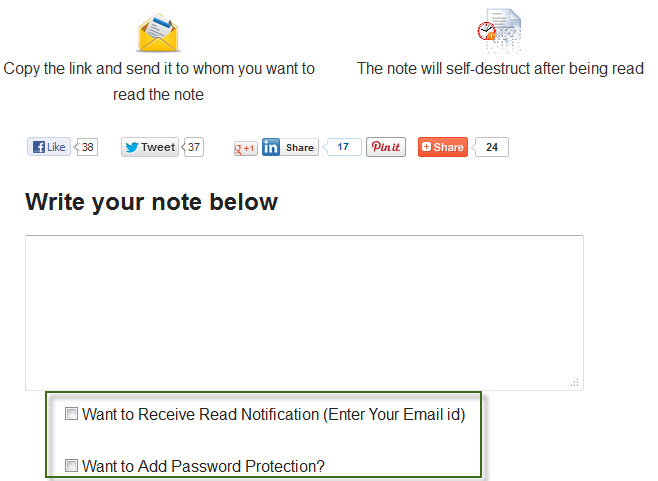 This is also a free service which allows you to set message read notification. Whenever your receiver read the message, you will get acknowledged mail. I like this server very much as it gives an extra bit of security by adding a password to your message. Like other sites, its message is also viewable only for one time.
Recommended Post: Plugin to Save WordPress Blog from Virus
4. Destructing Message: This is another great website to create and send self destructive message to someone and also allows you to set self destructing timer to your message.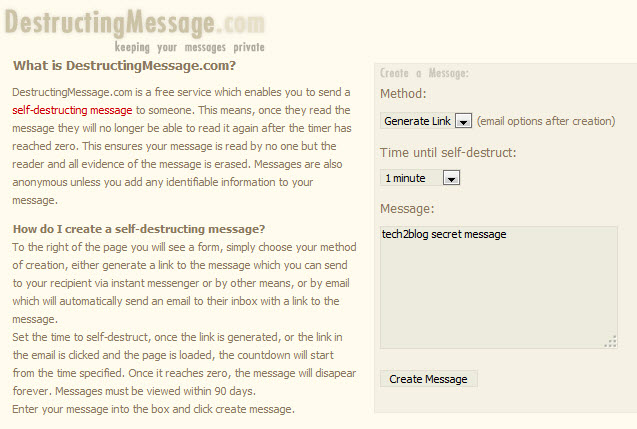 Though this website does not have the password feature like other websites for sending self-destructive messages. This website will also give you the link after creating your destructive message, which will be allowed to be viewed only once.
5. TMWSD: TMWSD stands for "This Message Will Self Destruct" and is another website for sending self-destructive message and does not require registration.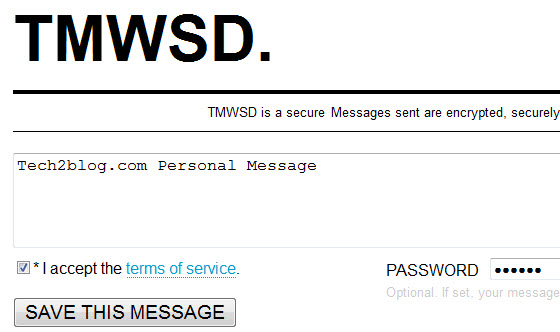 This website also facilitates the password option for its user and making it more secure. The message is only viewed when a password is entered. This website has more advance features and allows its user to send mail directly from their website with message link.
---
Above were some of the website using which you can use to send secure self destructive message for free and without any registration. These websites are very useful in sending your secure and secret messages or password to your desired person. Just use above web service and include the link in your emails to send self destructive message. Hope you have liked this article, if so please consider sharing it with others.