The Rising Popularity of Online Payment Banks
Before demonetization, which is the abolishment of the 500 and 1000 currencies, every payment was made either by cash, cheque or credit debit card – same old school ways. If you take a look at any advanced countries, you can easily find e-wallets or e-banks that let the transaction happen online, totally in control of a user. Here is a little detail about these online payment banks.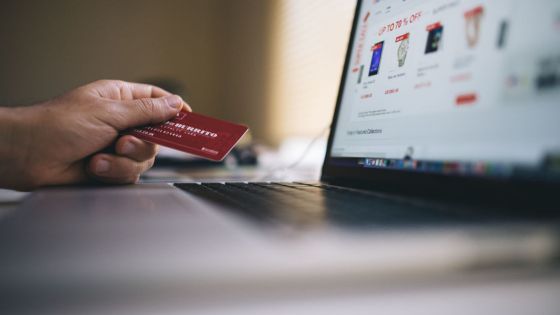 What are these payment banks?
These payments banks work online on one's smartphone. One can easily download these applications on their mobile phone and start doing all the transactions online without dealing in cash. For this the receiver and sender both have to have the app on phones and the transfer can be done via a PNR code or mobile number.
Where can one use this payment method?
After the digitalisation, this mode of transaction is available and accepted almost everywhere. These apps are straightforward to use, and people are living in village areas are also using these payment banks for various purpose.
Different types of Indian Payment Banks
There are many portals available now for the benefit of the consumers like Airtel payment bank which is expanded to almost 1000 rural areas and villages to help India being a digitalised country. Like same, the Paytm payment bank is also launched recently on 23rd May 2017. The Paytm was already available for the transaction online from a long time, but the popularity increased rapidly after demonetization. Currently Paytm is facing the race as it is effortless to use and also accepted almost everywhere.
Paytm Payment Bank
Paytm is the third company from the 11 other candidates to launch payments financial institution after Airtel and Indiapost. Paytm said that, as in line with the guidelines of RBI, the organisation may be transferring its wallet enterprise to the newly integrated payments financial institution entity, Paytm Payments Bank Ltd.
Here are some features of Paytm Payment Bank:
1. Paytm payment bank gives cash back on deposits.
2. No Minimum Balance requirement.
3. It provides 4% interest rate.
4. User can avail fingerprint security, as fingerprints can be set as Paytm payment bank password.
Airtel payment bank
Airtel payments bank, a subsidiary of the country main cell telephone operator Bharti Airtel, rolled out pilot services across 10,000 Airtel stores in Rajasthan in November. The Airtel payment bank gives simple banking services to customers through leveraging airtel's retail network
Features of Airtel Payment Bank:
1. It is providing an interest rate of 7.25 percent for all the people who open an account in their Payments Bank.
2. Airtel payments bank account is it gives an unintended insurance of 1 lakh.
3. Airtel is providing one minute of Airtel to Airtel free talk time for every one rupee of money Deposit/Withdraw from the account.
4. It provides USSD and IVR facility to their user.
Why use these online payment banks?
There are many safety features in using this method. Here are some of the points to keep in mind while making a decision to use these ways.
• People get 24hours and 365 days-a-year Service.
• It is very fast and convenient.
• These applications and banks provide top notch security for the account and money.
• One can easily keep track of the payments done.
• One does not have to carry cash around in the pocket all the time.
• Many places like Grocery shop, retail shop, restaurants etc. accept online payment.
• These accounts can transfer money to your bank account also.
These were the few features about the safety in payment banks which are used widely and accepted everywhere without any hesitation. It also makes one more advanced and fun going out without a purse to look after.
More blogs like this can be found on Edelweiss.in Gain Knowledge Section. Please visit here.