OxygenOS 3.2.8 Update Rolled out for OnePlus 3
Posted on

November 26, 2016
In OnePlus
OnePlus, the Chinese mobile manufacturing company has rolled out new incremental OxygenOS 3.2.8 for it's flagship Smartphone OnePlus 3. This is the first update after the launch of the next version of OnePlus 3 i.e. OnePlus 3T phone.
This new version has been rolled out after the feedback of OnePlus 3 users over the OnePlus forum. This new update comes with general bug fixes and some additional features. This new update is about 34 MB in size.
This OxygenOS 3.2.8 update is also rolled out for Indian users and they don't have to wait.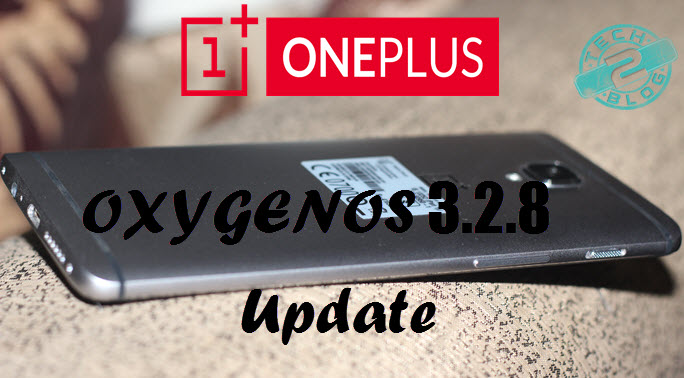 Highlights of OnePlus 3 OxygenOS 3.2.8
Added 1080P 60FPS video recording.
Added emergency calling for India (Triple press of power button to trigger).
Optimization of Snapchat, fixed video calling and scrolling lags.
Increased system stability.
General bug fixes.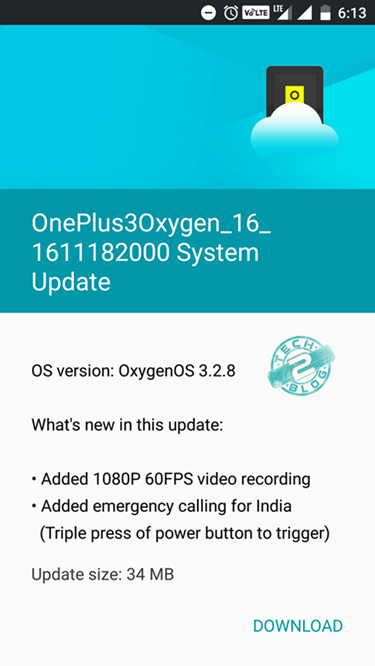 For Indian users OnePlus has added emergency calling feature, which can be activated by pressing power button 3 times. We tried using this feature and it is working perfectly fine.
This new incremental upgrade also comes with optimized Snapchat, which fixes the video calling and scrolling lags after the feedback from users.
As per OnePlus, they have also increased system stability, I don't know what they meant by that.
OnePlus has also added 1080P 60FPS video recording with some general bug fixes. We have installed this incremental upgrade and will let you know how it is working.
Currently, we are not facing any issue with OnePlus 3 apart from UI crashing sometimes after playing games. Hope this upgrade has fixed it.
If you are upgrading your phone, please charge your OnePlus 3 to at least 60%.
I am disappointed that OnePlus has not rolled out any new update for OnePlus 2 users. Hope they release a new update for their old phones too.
---
If you have not upgraded your OnePlus 3 till now, go for it and let us know your feedback. We are also coming with a long term review of OnePlus 3, so do subscribe to our blog.