Spread the Word About Your Online Business with Monstroid 2
Posted on

June 14, 2017
In Themes
It's not a secret, that thanks to a vast variety of great multipurpose WordPress themes out there, everyone can now build unique and modern websites fast, easy and at no extra cost. No matter what business you're in, most multipurpose templates are well suitable for corporate businesses, personal blogs, and portfolios. In most cases, they offer an amazing kit of essential features and functionalities to help you customize it for a more brand-specific appeal. And Monstroid 2 WordPress theme is no exception. A team of gifted designers from TemplateMonster went an extra mile for you to deliver the best-in-class design for your needs.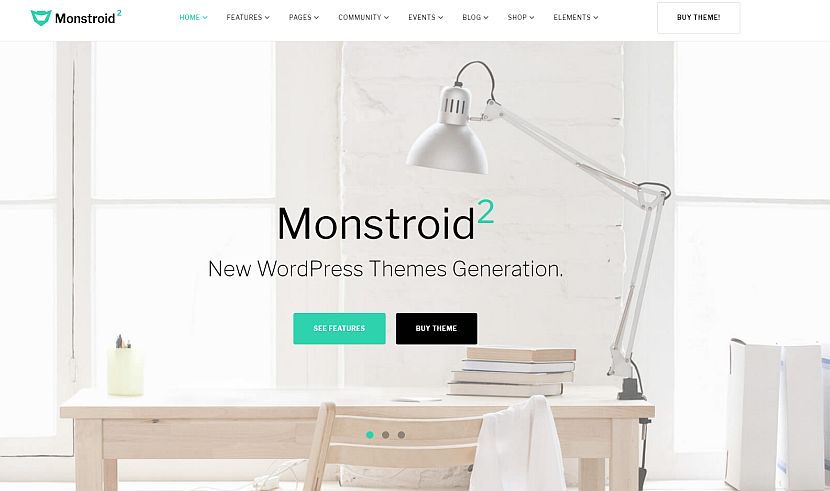 Unlike the predecessor, Monstroid2 is more intuitive and easy to use to put your ideas into action. As TemplateMonster keeps abreast of the latest trends and technologies, Monstroid2 offers all the latest features which are emerging in WordPress community. In fact, Monstroid2 is a perfect choice for everyone with a skill gap. Besides, Monstroid2 is GPLv.3 licensed which means you can use, create and change its source code as many time as you need. Well, you can simply install Monstroid2 on as many websites as you wish. Wondering what to do now? Keep on reading and explore the versatile nature of Monstroid2 WordPress Theme now.
10 Pre-Built Skins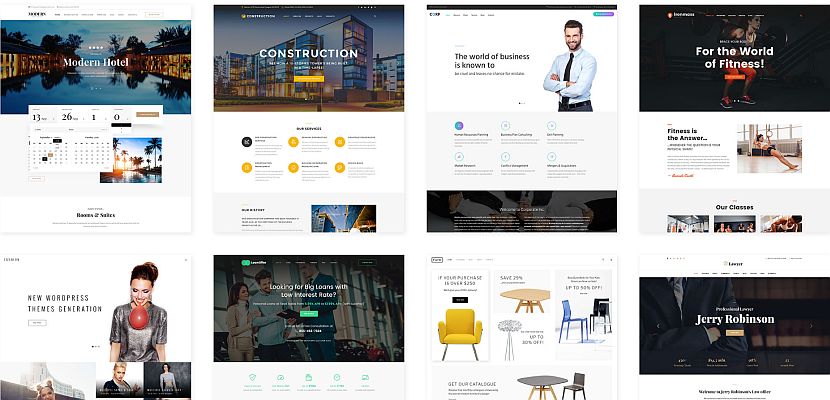 Once you choose Monstroid2 for your project, you get 10 pre-built skins available right out-of-the-box. These child themes include ready-made solutions for the creation of the different online projects. Thus, you can build a corporate page, restaurant, lawyers, architecture, fitness club, hotels, financial advisor or furniture store with your eyes shut. So, take any of them you need and shape your online project into fascinating and engaging one.
Easy Installation
Let's keep the ball rolling. Thanks to TM Wizard prepacked, Monstroid2 is easy to install and run the show along. It means the purpose of TM Wizard is to help you install the skin has.
WordPress Live Customizer
As we have mentioned earlier, Monstroid2 features a more intuitive customization process and the flexibility to do so. The Live Customizer allows making the user experiences rewarding ones. Apply all the needed changes to the layout of the theme and see the results in the live mode. No page reloads. It just works live straight away. No fear tweaking the layout, the logo, typography or navigation in its WYSIWYG interface.
Power Page Builder
Get on with it. Whether you are a newbie or an experienced user, the Power Page Builder is an innovative TemplateMonster's tool allowing you create unique layouts by simply dragging and dropping the design elements. It comes with 25+ customizable content modules to organize the layout columns with various types of content. Power Page Builder is ready to go out-of-the-box. Customize your themes for your needs without having to hack into any code.
20+ WordPress Plugins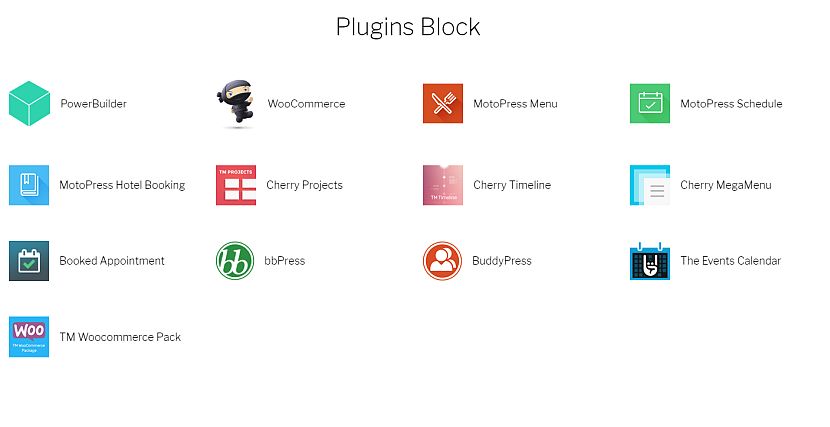 To help you with your decision-making process we pay your attention that Monstroid2 includes 20+plugins, too. For example, you get a collection of pre-designed header and footer styles to help you experiment with the look and feel of your online project. You will get several useful MotoPress plugins which will help enhance the performance of your site. Enjoy MotoPress Hotel Booking, MotoPress Restaurant Menu, MotoPress Schedule, and other useful plugins.
WooCommerce Integration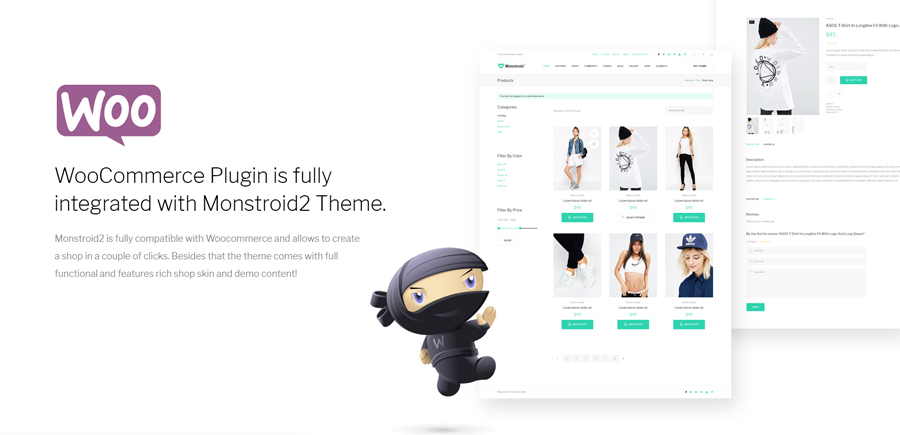 In addition, once you decided to use this powerful multi-purpose Monstroid2 WordPress theme, your e-Commerce options will be almost endless. Thus, you can launch a full-fledged online store without getting your hands dirty. Everything is done for you to help your visitors make the shopping experience better.
Furthermore, e-Commerce widgets prepacked in the theme offer you a lot of room to come in and deliver the best-in-class user experience.
Regular Updated and Lifetime Support
Are you ready to get all the fancy bells and whistles from this innovative Monstroid2 WordPress theme? With 24/7 lifetime custom support, you can build a worry-free website quicker and make it work in favor of your business. Simply enjoy the reviews on TrustPilot and contact TM Service Center for a great support.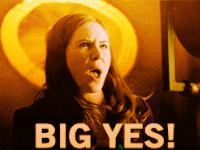 The Bottom Line
In a word, if you want a multi-purpose WordPress theme at no extra cost – Monstroid 2 is a way forward indeed. Without further ado check its demo version and see how it looks and works in action. Simply press the download button and start enjoying this practical solution in sight.
With all of this considered, Monstroid 2 is a responsive, cross-browser compatible and a feature-rich WordPress theme which helps you enhance the visual appearance of your online project. Don't stop yourself, push limits and create a website that stands out from the pack. Are you ready to make your pick?