5 Best Free Video Editing Software for Linux
If you are a film creator, YouTuber or video editor, I am sure you must be looking for the best video editing software. As most users use the Microsoft Window Operating system, today we are not going to talk about that. Instead, we will tell you some of the best free video editing software for Linux OS which you can use for video editing work. So stay tuned and read this article.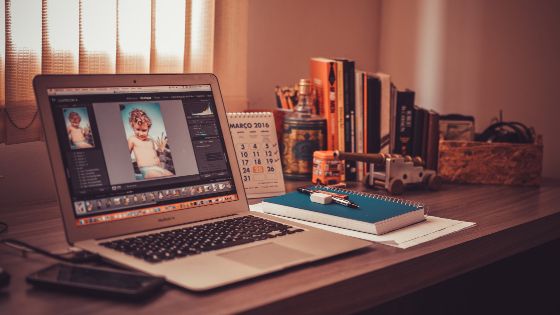 Best Free Video Editing Software for Linux
First thing first, DaVinci Resolve is one of the best video editing software for Windows, Linux, and MacOS. We love this software and it its totally free. This software is from Blackmagic Design which also produces Professional Cameras, DaVinci Resolve, Fusion & Blackmagic eGPU, Keyboards, Video, and Audio Monitoring hardware, etc.
In this free video editing software, you get almost everything including 8K video editing, color correction, visual effects, and audio post-production. Its latest version is 16 which includes revolutionary new cut page, visual effects, motion graphics, color correction, etc. Also, you don't have to worry about the watermark, as its free version allows video editing without any watermark.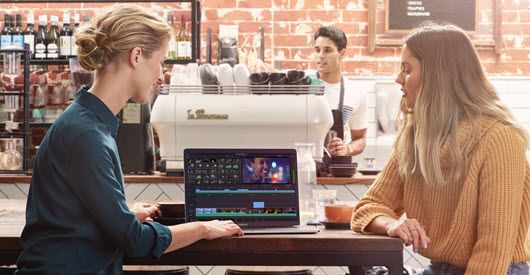 Blackmagic Design also has paid version of this editing software which is called "DaVinci Resolve Studio" and included every feature of free plus DaVinci Neural Engine features, multi-user collaboration, stereoscopic 3D tools, dozens of ResolveFX and FairlightFX plugins, HDR grading, film grain, blur and mist effects, and more.
For downloading the free version, just visit the site and download the software after filling up a simple registration form. Please note that the current version does not support MKV format.
2. Blender
Blender is free and open-source video editing software for Linux. It is very useful for video editors, animators, modelers, VFX, game developers, 3D Printing, etc. With this software, you can perform basic actions like video cuts, splicing, audio syncing, scrubbing, as well as more complex tasks like video masking or color grading.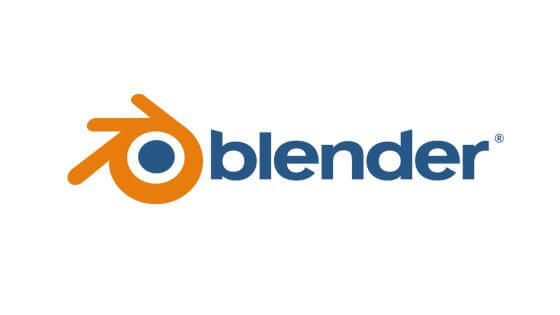 It is said to be one of the best software for animation, and a decent tool for editing and company like UbiSoft use this software. You can read the installation instruction for Linux on this link. Do try it.
3. Shotcut
Shotcut is also a free, open-source, cross-platform video editor that comes with a variety of functionality for video editors. It was first developed in November 2004 by Charlie Yates, but currently managed by Dan Dennedy another MLT co-founder.
If we talk about its features, you won't be disappointed as it includes support for a wide range of formats, variety of video filters, Audio filters, Blackmagic Design support for input and preview monitoring, and support for 4k, Trimming, Unlimited undo and redo for playlist edits including a history view, Multitrack timeline with thumbnails and waveforms, Detach audio from video clip, and many more.
Full features can be checked here.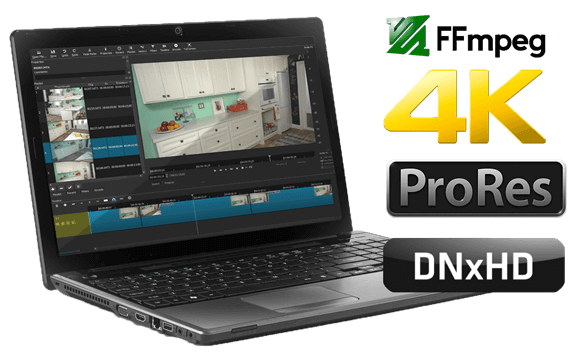 If you want to learn how to use this software you can go to their tutorial section on their website or YouTube channel. I would definitely recommend you to try this software.
4. OpenShot
It is one of the award-winning open-source video editors for Linux, Windows, and MacOS which was created in 2008 by Jonathan Thomas. It is easy-to-use software that can be learned quickly.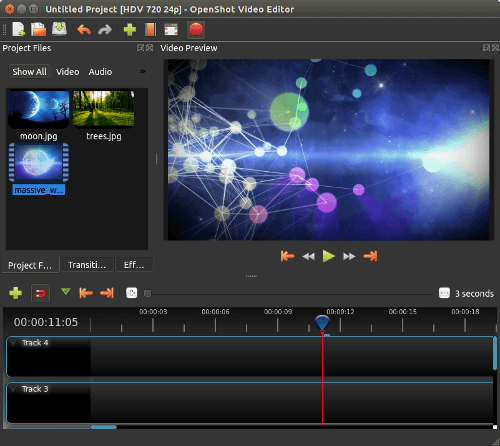 Its features include Animation & Keyframing, unlimited tracks, video effects, audio waveform, slow motion & time effects, 3D animations, video editing, trim, slice, etc.
To edit a video, you just have to drag and drop video, audio, or images from your file manager into OpenShot and you are good to create a stunning video. If you are just starting, this could be the good software to try.
5. Kdenlive
Last but not least, Kdenlive is said to be the best video editing software for Linux due to its ease of use and features. It is also open-source & cross-platform software that comes with a variety of powerful features.
Kdenlive is built on Qt and the KDE Frameworks libraries and uses many other open-source projects like FFmpeg, frei0r, movit for its functioning. It is basically designed for basic video editing to professional projects.
A very unique feature that we like about this project is 'Proxy editing' which can automatically create low-resolution copies of source clips to allow doing the editing on any computer, and then render using full resolution. Its other notable features include dozens of effects & transition, Audio and video scopes, Keyframeable effects, Timeline preview, Automatic backup, allow any audio/video format, etc.
If you are convinced by its features, do give it a try.
Note: All the images are taken from respective websites of the above mention software.
---
I hope you like this article and if you know any other interesting video editing software for Linux or having a problem in installing, do let us know through your comments below.
If you want to read more such articles for free, please subscribe to our blog through email or by subscribing to our YouTube channel and do not forget to share this article on your social media account.