5 Multi-level Marketing Schemes You Need to Be Cautious About
Multi-level marketing is a business model where "distributors" are encouraged to recruit new "distributors" by incentivizing them with a portion of the sales that their recruits make. Overall, all employees work completely on a commission basis, with no salary. This business model is also referred to as network marketing, and though this setup is technically legal, some businesses are referred to as "pyramid schemes".
When you're working with a multi-level marketing model, you are an independent worker. You're in charge of coming up with your own marketing plans (even when you're provided with the foundation and/or marketing materials), making sure you've got a reliable website, finding the right hosting plan, and setting up your own events.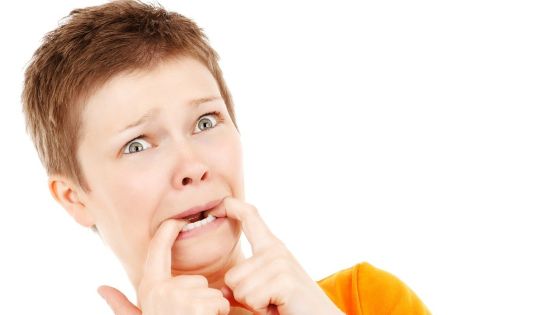 While there are some MLM companies that make it easy for their distributors to do well, there are some that are strictly cash focused and have a bad reputation for having a negative impact on their distributors' work and financial life.
Here are five MLM schemes that you should be cautious about:
LuLaRoe
One of the biggest signs of a horrible MLM company is that they ask distributors to hold large amounts of inventory upfront. LulaRoe is one of the biggest offenders of this.
LuLaRoe is an eccentric women's apparel company that has been accused of forcing new recruits to purchase upwards of $6,000 of new inventory just to get off the ground. What's worse is that consultants can't even choose which clothes they want to sell; they're simply provided the clothing that the company thinks is best, and forced to sell it. According to Bloomberg, they currently have over one dozen lawsuits pending.
"Since the lawsuits were filed, consultants have fled LuLaRoe by the thousands," says Bloomberg. "Many say the company owes them millions of dollars in promised refunds. Women have garages, closets, guest rooms—and, in one case, a farm shed—filled with LuLaRoe clothes they say they can't sell."
Herbalife
Herbalife is a line of nutrition products that aims to help people lead happier lives. To date, the company has never officially referred to itself as a direct marketing company, although the business model fits the bill.
There were so many complaints made about Herbalife that the Federal Trade Commission was forced to refund 350,000 people who had invested in the company, making it one of the largest settlements ever made by the agency. Since then, Herbalife has promised to restructure its marketing strategy, but it doesn't look like the company will ever bounce back to its glory days.
Jeunesse
Jeunesse currently has a billion-dollar lawsuit pending. This Florida-based company is facing a class-action lawsuit and is accused of running an illegal pyramid scheme. The complaint also alleges that top execs are money laundering, forcing uncompensated work, and violating foreign laws. All together, they face 12 counts of varying shady business tactics, and the complaint is a whopping 45 pages long.
AmWay
AmWay is the biggest and oldest MLM company, and it's faced its fair share of scrutiny. The company sells cosmetics, homecare, and nutrition products, and their largest market is in China. Despite the fact that the company made $8.7 billion in 2017 (however, this is down from their $10.4 billion in 2014, which was already 8% lower than the year prior) people aren't very happy with what AmWay has to offer.
For one thing, instead of providing AmWay distributors with the resources to sell products the right way, they charge them $250 to attend seminars. They're charged an additional $40-$50 for digital videos that accompany the seminars. A quick search of Amway and you'll find dozens of horror stories online. And their success rate tends to replicate the horrible experiences distributors have had: in 2008, the company had 33,000 independent business owners, and only 90 of them made enough money to support their businesses. The result: a 99% fail rate.
doTerra
Essential oils are big business, and this is something doTerra has made it a mission to exploit. The company claims that their oils are made from natural plant compounds, and are marketed to cure all types of ailments, from insomnia to depression to the common cold.
However, their products are labeled "certified therapeutic grade" which is misleading because the phrase was created by their marketing team. The oils are not organic, which means that they aren't free from pesticides and other harmful chemicals. And simply put, anyone can go to a local health or vitamin store and purchase better essential oils at better prices.
---
Do let us know what do you think about this article and if you have any feedback do let us know through your comments.