How U.S – based Online Entrepreneurs Can Start Selling in Canada
Canada is one of the most active markets in online shopping, with over 72% of the population actively participating. Following the COVID-19 pandemic, online shopping rates doubled as Canadians transitioned 10% of all their purchases to the virtual marketplace. This has created a massive opportunity for more products and services online, which U.S.-based entrepreneurs can take advantage of, too.
If you want to try dipping into the profitable Canadian market, here are some tips to keep in mind: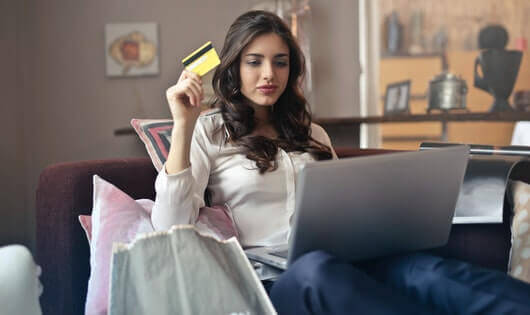 Learn about Canadian market trends
Although you don't necessarily have to make changes to your products or service for Canada, it still pays to know about the market trends. For starters, you may want to set up an E-Commerce store on a platform that most Canadians frequent.
As one of the best online businesses, an E-Commerce store on a site like Amazon or Walmart will make it easier for new customers to find you. Apart from this, try to learn which payment methods are preferred by your new market.
For instance, 71% of Canadian shoppers prefer to pay via credit card so having this option will make it easier to purchase from you. Lastly, learn about Canadian "buying holidays". During occasions like Boxing Day and Cyber Week, you can increase your profit by participating in these sales.
Comply with Canadian data rules
Canada has very specific laws for online-based businesses. The two most pressing ones include language use and data privacy. In Canada, both English and French are official languages. Hence, all sellers are legally required to list all products and services in both languages. For simpler products, you can use Google Translate. But for more complex content and better accuracy, you may want to invest in a translator.
Meanwhile, The Canadian Privacy Act and the Personal Information Protection and Electronic Documents Act (PIPEDA) are two main privacy laws to remember. These require sellers to obtain customer consent before collecting data and to detail all the possible uses of their data. This is in place to improve cybersecurity and prevent spamming.
Readjust your pricing and taxes
In Canada, tax laws vary per province and town. This means that even if your product's base fee remains the same, your Canadian customers may still have to pay a hefty difference. This can affect how successful your product will be received abroad. To give you an idea of the fees that'll be attached to your product, use a duty and tax estimation tool. Aside from taxes that your new customers will incur, you'll also want to account for changes to your taxes. Remember that regardless of where you're selling, your income will be taxed.
As such, if you've got a presence in Canada or have a dual-citizenship, you can easily determine how much you'll be taxed by using an income tax calculator. This shows how much you have to pay at a federal and provincial tax level. Alternatively, if you're solely based in America, you'll abide by the same tax laws. However, any new revenue may affect which income bracket you fall into.
Familiarize with overseas shipping
The shipping process between Canada and the U.S. is relatively straightforward. For starters, the United States Postal Service has a direct working relationship with Canada Post, which makes shipping processes easier and cheaper. That said, because some shoppers may prefer faster shipping times or specialty packaging, you may consider other providers. Some of the popular choices for Canadian shipping include FedEx or UPS.
Both of these providers offer more customer assistance, though they are more expensive. If your products are more on the delicate side, though, this may be necessary. To assess which provider can complement your business needs, try creating a mock-up budget with the new shipping costs.
Using a business budget template will accurately show you whether or not your business can afford these additional shipping costs or if you need to make compromises. Just keep in mind that 58% of Canadian shoppers gauge a transaction on delivery speed.
If you're an online business owner looking to expand your market and increase your profit, the bustling Canadian sector may be the answer for you. Although you do have to make some changes to your operations, if done well, these can pay off handsomely.