How to Build a Website From Scratch With Wix
Creating a website with Wix is free and simple. However, if it is your first time building a website, you might not be familiar with the different options available out there in the platform. Here we will see how you can use the WIX platform to build a functional website for your small business.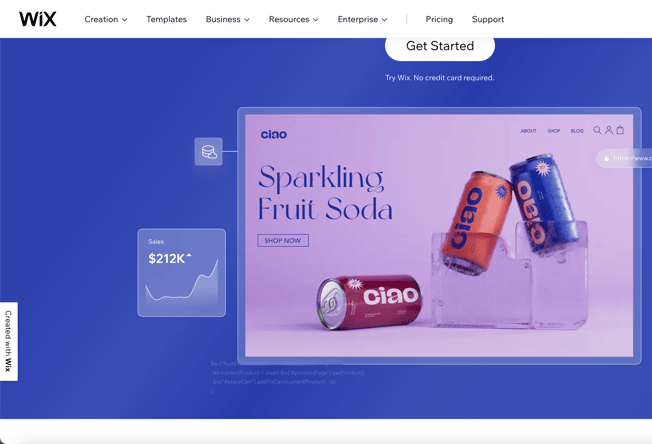 Building a Website with Wix
Create an Account
Just sign up for a basic account and get started with Wix. You can use your email account to create an ID with Wix or sign up with your existing Google or Facebook social account as well.
Website Type
Once the registration procedure is done, you'll have to decide on the type of website you want to create. Click on "I Need a Site For …" and choose one from the list of options provided. They have categories that cover almost all sorts of requirements. Choose the one, which is best suited for the kind of business you do. The templates that are available to you in the next section will depend on your choice in this.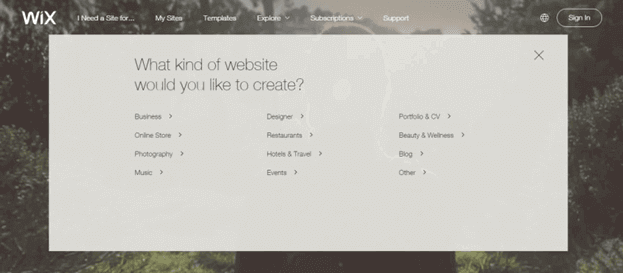 Template Selection
Once you've chosen your website type, you'll be directed to a selection of html5 website templates to choose from based on your selection. Browse through all the popular templates on display to find the one that suits you best. You can also use the search feature if you are looking for something specific. They also have categories for templates to help you narrow down your search as well.
Don't worry, you can edit them to better reflect your brand aesthetics. Concentrate more on the general layout and structure of the templates.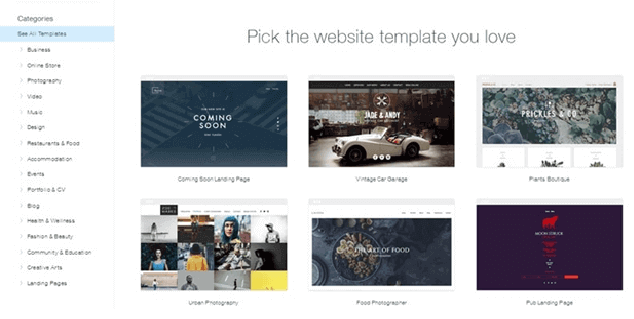 Editing
After selecting a template, Wix will let you preview the design, which is editable. You can start editing by clicking on the elements and dragging and dropping them on the page. Start with the name of your business, tagline. Just click on the top of the text you want to edit. You'll see a text box popping up, which enables you to write the new text and format it as well.
You can also create a logo using Wix Logo Maker.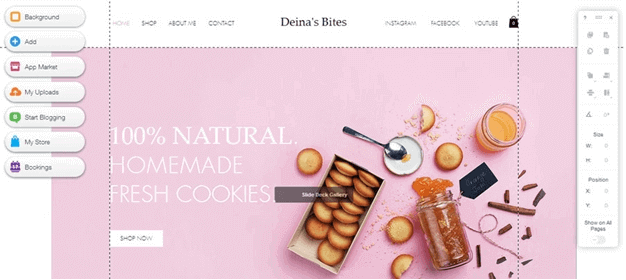 Adding Media
Wix also gives you the option to add visual media to your site. For the free version, the storage available is 500MB. Click on photos on your template to change them to the ones that better reflect your business. You can also change the background of the web pages. Go to the sidebar and click on the background option to choose a solid color or a photo/video of choice to the background of your website.
Adding Other Elements
The good thing about Wix is that, you are not confined to your template. You can consider it a starting point and build on it. There are options to add other elements to your web page to make the site reflect your business more. Go to the sidebar and click on the add button. A list of page elements will be displayed, which you can add to the site. Elements include text boxes, images, slideshows, buttons, menus, videos, shapes and so on. Click on one of the elements in the list to see the various options that are available to customize it.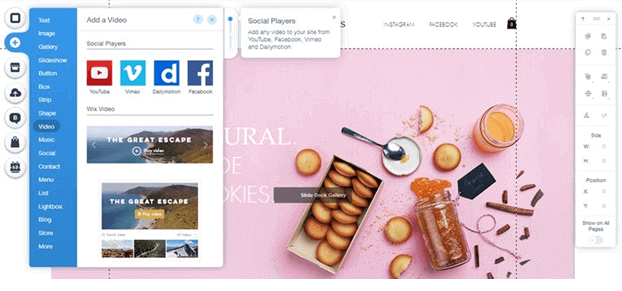 Repeat Again
Once you are satisfied with how your website looks, after adding all the elements you wished to add to your homepage, you can move on to the next pages. You'll need an About page, a contact form, product pages and so many other stuff to explain your business to your audience. Customize each page using the steps mentioned above to make them look exactly as you wish them to be. Keep saving your work as Wix doesn't do auto-save of your work. Once done, move on to the next page and repeat.
Publish
Once every page of your website is ready and you're happy with the end results, you can publish your website for everyone else to see. Preview your site before that by clicking on the preview button on the top right corner, navigate through the website and make sure that everything looks and works as you intended it to be. Once you are sure with that, click on the "publish" button on the top right corner. Voila! your site is now live.
You've successfully built a website from scratch, that effectively represents your business. Now, with the online presence of your business, you can market it through social media and SEO to reach your target audience and bring in more business.
---
I hope this article was useful for you to learn more about creating a new website with the Wix service. If you have any doubts while using the service, let us know through the comments and we will be glad to help you out. If you have any suggestions regarding how we can improve the article, let us know them through the comments as well for us to improve.