How Technology is Making Us All Safer
Technology is moving at an alarming rate, and one area which has really improved over the years is security. Keeping ourselves and our possessions safe is so important, and advancements in technology are allowing us to do this better than ever which is always a good thing. Here are just a few of the ways developments in the last few years are keeping us more safe and secure than ever.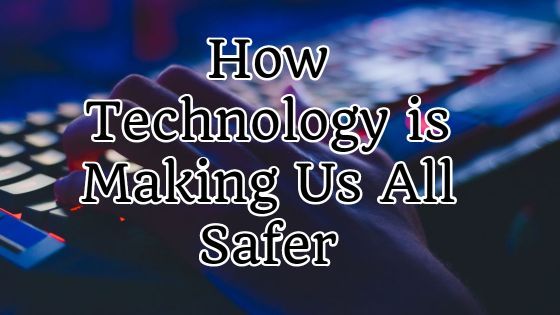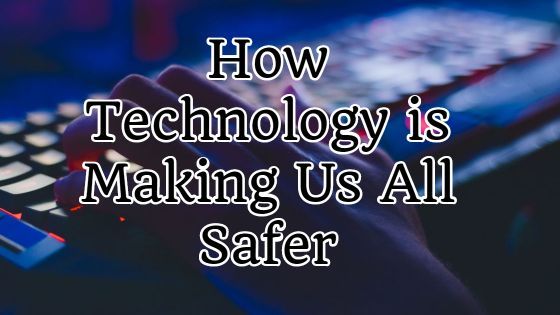 At Home
Our homes are the most important places in our lives. They're where our loved ones and all of our possessions that we've worked hard to achieve are. Therefore home security is incredibly important and something that no one should be overlooking. These days you can get excellent CCTV and burglar alarms but you can take it a step further too. Smart home is becoming more widely used and it's incredible technology to get on board with. It essentially allows you to control various areas of your home all through your smartphone, and there are a number of ways it can help with security. You can turn lights on and off from your phone wherever you are in the world, so whether you're on vacation or are home late from work, you can put the lights on to make it appear like someone is in.
You can do the same with plug sockets, allowing you to be able to turn tvs, lamps, radios and other appliances on and off without having to be at home. You can monitor CCTV, even a doorbell camera from your smartphone so you know whenever someone has knocked your door when you're away from home and keep tabs on things.
In Business
One of the biggest risks to business is theft and fraud, and if you're targeted thieves could ruin your entire business venture in the space of a day. Take businesses like casinos and off licenses for example who require customers to be over a certain age. If you unwittingly serve someone underage you could have your license revoked. Take businesses that hire out their equipment, if a fraudster hires out expensive items with the intention of not bringing them back you have no way to know who they really were. One way you can get around this is by knowing your customers.
Tech from companies like https://www.jumio.com/trusted-identity/netverify/ allows you to verify ID or documents in real time, meaning you know exactly who your customers are. It ensures you're protecting your business from harm and know exactly who people are if you need to go to court about an issue. Video analytics is also a useful addition for many types of business. This is able to identify when someone enters an unauthorized area on a monitored site. This could include perimeter breaches or high risk zones in places such as factories, airports or anywhere with items of high value. Unlike regular CCTV, video analytics software conducts a smart analysis of surveillance footage in a wide variety of ways.
In The Car
Cars are high value items that thieves want, and so car security is something to take seriously. Even if your car isn't particularly high value it could still be taken so it pays not to get complacent. One of the best things you can do to is install a tracking device in your car, that way if someone does take it you have a good chance of getting it back. Criminals will often steal cars and leave them for a week or two somewhere hidden to make sure they don't have a tracker in them.
Dash cams are also fantastic tech items to keep you safe, they can protect against fraudulent claims and prove your innocence in an accident should the other person claim you were in the wrong. Some new cars are even set to have fingerprint entry technology, so even if the keys are stolen the car won't start without your fingerprint. This is another level of security we can look forward to in the near future, which will cut down on car theft and generally help us to feel more secure.
There are lots of ways technology can improve our lives for the better, safety and security is an incredibly worthwhile one. With things changing all the time we have plenty to look forward to in the next few years and can expect our world to become a far safer one in many ways.
What ways have you used technology to be safer?