The Future of Online and Cloud-Based Business Software
Many businesses are already taking advantage of the benefits and utility of using online and cloud-based business software. These tools are invaluable for handling day-to-day business processes and even for automating many of the more mundane tasks of business life. With their efficiency and productivity benefits, they are rapidly becoming the norm in the business community.
However, the field of cloud-based and online accounting software and other business software is relatively new. There is continual disruption and innovation taking place that is constantly reshaping these tools and improving them in many ways. Keeping tabs on the latest developments and knowing what to expect will help your business to adopt these technologies early on and reap the benefits of getting to them first.
With this in mind, let's look at what to expect for the future of online and cloud-based business software.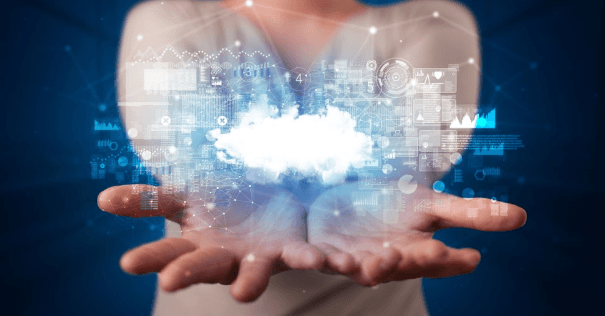 More Movement To The Cloud
You can expect that more and more data will shift towards being stored on the cloud than ever before in the coming years. Given the immense benefits of having access to around-the-clock data storage and virtually unlimited capacity, expect that more businesses will reduce their use of private data centres to cloud-based storage and software use.
Part of this trend is based on the increasing shift from hiring personnel towards the increasingly attractive investment in SaaS of all varieties. Online bookkeeping software, for example, that is based in the cloud, is useful for all manners of small businesses to organise their financial data without the need to hire a full-time accountant.
Bolstered By AI
Online and cloud-based software stand to gain a great deal from developments in artificial intelligence. AI will allow online and cloud-based software to become increasingly automated for business users. Especially for software used for handling customer service information, AI is already transforming the way that business is done.
Expect to see AI making online software easier to use thanks to better personalisation and speed. However, there are also benefits to be gleaned in the area of security. AI and machine learning will be able to quickly spot when data is threatened and they will be able to respond accordingly.
The Power Of Voice
While this is more speculative, the opportunities presented by voice technology are showing some promise for the future of online and cloud-based software. Voice as a user interface is already making gains since the early days of voice recognition software. In the coming years, it may even take precedence as the preferred way to input data and interface with software.
This provides many exciting avenues to improve upon the way things are done at the moment, including new ways to multitask and boost efficiency when using business software.
More Of Everything
Since the online and cloud-based software marketplace is so useful for businesses in any industry, expect to see a surge in the number of companies that provide such services. Estimates suggest that there will be many new companies offering a host of new products and services for businesses via SaaS. This will increase the selection for end-users and since it will be a highly competitive marketplace, encourage innovation and productivity to bring users the best possible tools.
Watch For New Developments
It is impossible to predict with precision what the future lies in store, but there are exciting developments ahead. These are only a few of the exciting developments in the pipeline for online and cloud-based software in the coming years. Since these tools are of great use to a wide variety of businesses, expect that there will be a lot of innovation to come.
---
Do let us know what are your views on cloud-based business software through your comments and if you like the article, do share it with your friends.