10 Ways Smartphones Make Our Lives Better
As the number of smartphone users grows, the number of personal computer users shrinks. This has resulted in the development of smartphone apps that can assist with almost every task we perform. The portability and specifications of smartphones make them ideal for this. Here are ten ways your smartphone can make your life better.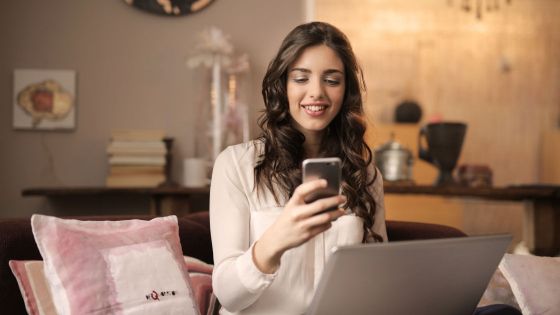 10 Ways Smartphones Make Our Lives Better
1. Research anything
How many times have you been stumped because you are missing one or two key details about a question you knew you had the answer to? In addition to the standard search engines like Google, there are numerous apps that provide access to data covering hundreds of different topics.
2. Never get lost
Several map apps will provide you with directions, street-level maps and detailed satellite imagery for almost every spot on the planet. This makes getting lost almost impossible for those with a network-connected mobile device.
3. News, weather and sports available 24/7
Having access to news and weather reports can be a lifesaver in times of crisis. Those same apps can also be helpful when everything is calm and you just want to catch up on the latest news and sports, or plan an outing.
4. Scanning features
The benefits of a phone scanner app are numerous, especially for anyone who has to work with or keep track of paper. These apps utilize the phone's camera and character recognition software to track everything from business receipts to entire documents.
5. Stay in touch with family, friends and work contacts
Bosses, business associates, clients, family, and friends all know you have a smartphone. They expect you to keep in touch with them whenever they want to talk or video chat with you. Having email, video conference chat, and social media apps will allow you to stay closer to those important to you.
6. Access to all streaming entertainment services
Smartphones allow us to get more done in less time. This should mean that you have free time for entertainment. All of the top streaming services have apps that you can enjoy during your downtime.
7. Portable office apps and utilities
E-Mail, calendar, project management, and word processing apps that integrate with each other on a smartphone makes them ideal for conducting business while out of the office. There is a seemingly endless supply of utilities that also help with productivity. Everything from dictation software to grocery delivery is available to simplify your life.
8. Safety features
In addition to being used as a GPS device to help track someone who may be lost or in trouble, smartphones are often used by authorities to let you know when someone is reported missing. These are just a few of the ways in which mobile tech like smartphones have improved the potential for safety among users.
9. Receive timely notifications when there is trouble
Did you know your smartphone can give you an early warning of a tornado or earthquake? Some of these apps are still being refined but they will alert you to weather dangers.
10. Medical apps to speed up communicating with your doctor
People with chronic medical problems have turned to smartphones to provide real-time data to their attending physicians and specialists. Even people without conditions use smartphones for live consultations with medical professionals to discuss concerns or questions they have regarding their health and medical options.
Bonus: Access to industry-changing services
Smartphones have helped to upend various industries by empowering consumers to have easier access to options. The most notable example of this is the rise of rideshare services like Lyft and Uber, which have gone after the market previously monopolized by taxi services. Users can download apps and request products and services with a few swipes. The entire transaction is handled digitally.
It is highly likely that if you can think of any function that used to be done on paper or through a computer, there is a smartphone app that improves on the process. These 10 examples are just a small taste of how much your smartphone can make your life better.