Expanding The Use of Industrial Robots
For a long time now, the worldwide trend has been to create industrial robots for the automotive industry. As a matter of fact, studies done by the International Federation of Robotics have indicated that automakers have made more than half of the purchases of industrial robots in North America through the recent years. However, this trend is slowly changing.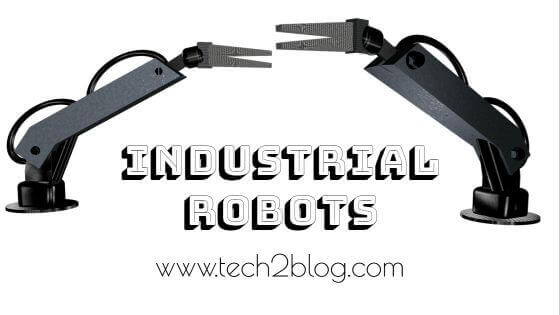 Using industrial robots for non-automotive sectors
The use of industrial robots has stagnated in the automotive sector for a while now. During the world war 2, there was a need to increase the level of output in manufacturing companies, and this began the widespread use of industrial robots. During the 1980's, companies all over the world would spend billions of dollars on these industrial robots, in order to have the basic tasks in their assembly plants automated.
Since then, the robotized automation system went down quite a bit, but it is now doing well thanks to the milestones that have been achieved through innovation. Other companies have come to the realization that it would be much easier for workers to work with industrial robots.
Using industrial robots introduces a faster way of getting profit
Industrial robot manufacturers aim at making jobs in factories easier, and therefore faster to complete. By creating smart machines, it is now possible to cut production time by half or even two thirds. This means that the cost of production also goes down since the need for workers is reduced to a bare minimum.
The best thing about putting industrial robots in use for big businesses, is that they offer an opportunity to save money and make more money over a shorter period of time than before. This means that there will no longer be a need to hire experienced personnel in robotics, which is quite expensive.
Because of the newly developed solutions which include software, interfaces and control units, it is possible for different complex tasks to be undertaken even by personnel who lack sufficient experience in the area. And as a result, new companies in different types of industries can be up and running without the need of a lot of initial capital as is the norm.
Introduction of lightweight robots boosts growth of industrial use
Despite the obvious advantages that come with putting industrial robots in use, we cannot deny that human labor is equally important and cannot simply be done away with. Having to choose between man and robot to work in a manufacturing company would therefore not be a viable option. It is for this reason that robot manufacturers have been focusing on creating more human-friendly robots.
Where there is an option to have collaborative robots, it would be much more preferable. Collaborative robots, or cobots in short, have been created for the sole purpose of enabling humans and robots to work in the same environment without having to put in place measures to ensure the safety of humans. Not only are cobots meant to work in the same environment as humans, but they are also reliant to some extent on the presence of humans.
Great potential for the future of industrial robots
Now that the sector of automotive manufacturing through automation has been mastered, there are greater possibilities for development in the areas that have been left neglected, and therefore undeveloped. Even though the automotive sector of manufacturing takes the lead when it comes to the number of robots that are put into use, there are high chances that other sectors will pick up in the near future.
According to the World Robot Statistics done in 2014, the use of robots in the area of auto motives is seven times greater than any other area, and the demand is most likely to treble in the next seven years according to a report by the Grand View Research. This growth will however also affect other sectors according to the researcher, so automotive industries will no longer have the spotlight as far as industrial robots are concerned.