Where to Find Best Free Zoom Background for Video Call
Hope you are staying at home safe and sound. If you work from home or currently started working from home, then you must be attending Zoom for video calls. Zoom is one of the standard software for most business meetings and video calls. In this article, I will tell you where you can find the free background for Zoom, how to upload a background on zoom, and what are the image requirements.
Nower days you can also generate images best upon text using AI art generators like DeepAI, Midjourney, etc.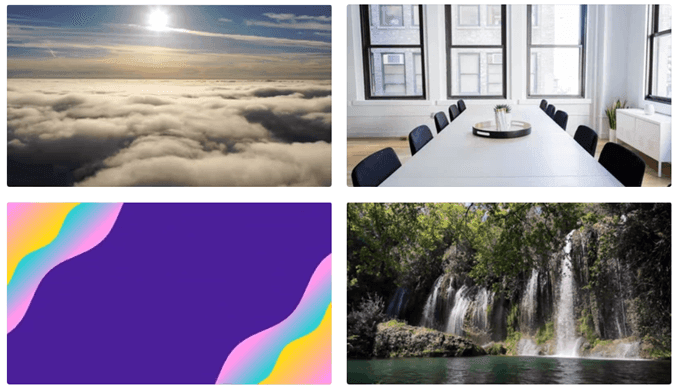 Zoom Background Requirements
First of all, let us see what are size and dimension requirements for the Zoom background so that you don't see any error while uploading an image.
Minimum dimension: 960px
Maximum dimension: 1920px
Recommended dimensions: 1920px by 1080px (16:9 aspect ratio). If you don't use an image with an aspect ratio of 16:9, you may see black bars beside the background image.
Maximum file size: 5 MB
Format: GIF, JPG/JPEG or 24-bit PNG (no alpha). Any transparent areas of PNGs will be shown on a white background.
Source: https://support.zoom.us/hc/en-us/articles/204674889-Zoom-Rooms-Customized-Background
Resources to find Background Image for Zoom Video Call
Basically, all the websites which allow you to download a wallpaper or offer free creative commons zero photographs can be a good source for Zoom background. But just for convenience, I am listing a few websites which I have personally used and has very good image options.
1. Pexels
Pexel is an awesome website to find free images for your needs without giving any attribution to anyone. I mostly visit this website if I want copyright-free images for my blog post. They also have a very good collection of background images that you can use as a Zoom background, so do check them out and let me know which one is your favorite picture.
2. Canva
You must be already be knowing about Canva as it is one of the most popular websites for online image editing, designing templates, posters, flyers, postcards or social media posts, etc. from scratch. It only charges for premium elements. If you want to get credit for the premium element, you can join using this link.
Along with a variety of templates for background, Canva also allows users to download video background and GIF. Video backgrounds are supported in Zoom, I have tested .MP4 format, though GIF was not working properly. Do check out this website.
3. Pixabay
Another popular image-sharing website that you can use to download the background for Zoom. There are thousands of pictures to choose from for the background and that is for all for free.
One feature which I like the most about this website is that it allows you to download picture in different sizes and dimensions, so suppose you don't want to download a 3932×2599 image, you can choose different dimensions.
Zoom Background Settings
Once you have downloaded your favorite image, using them as a background image is a very easy and simple process. You just have to go to Zoom preferences and then select Virtual Background. There you will get the option to add an image from a local drive, just like the below screenshot.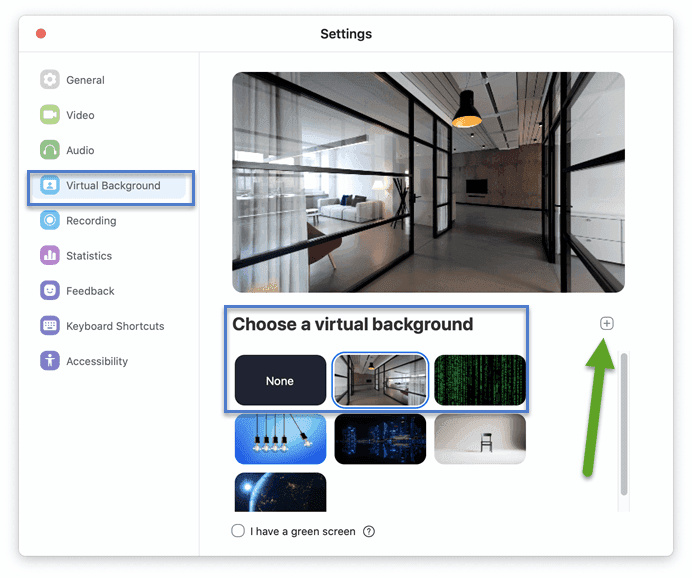 I really like the office background that gives the feel like I'm currently in an office or open workspace.
---
In this article, I have only mentioned a few sources as I don't want to overload you with all the websites where you might end up wasting your time. The above websites are sufficient to download and create a background for your Zoom call. In case I find any other website, I will update this article.
I hope you liked this article and if you do, don't forget to share this article with your friends and colleagues. In case you are interested in more articles from us, please consider subscribing to our blog.