Why Is 2016 The Year Of VR (Virtual Reality)
Virtual reality disappeared from the public eye in the mid 90's. Twenty years later, it's making a powerful resurgence. And 2016 is going to be the year when it breaks its shores and floods the world in pixels and immersive experiences. But what exactly makes 2016 the year of VR triumph?
"Hardware" is the easy answer. You can't immerse yourself in virtual reality with your old desktop or your regular laptop. You need more, you need a VR headset. And the titans of the industry are happy to oblige. This year has already seen the price announcements from some of the biggest names.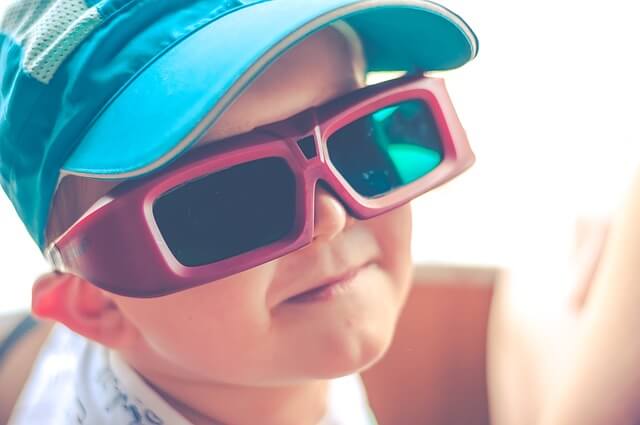 Facebook-owned Oculus will cost about $600 and is already accepting orders. Think it's pricey? HTC Vive has just been announced to retail at about $799. The market was so shocked that 15,000 headsets were ordered in the first ten minutes. And we still have ways to go: Sony is still pretty hush-hush about their PlayStation VR (previously Project Morpheus) headset. Razor OSVR is even planned to be open source both in software and hardware!
There are cheaper options out there, too. The most democratic choice is Google Cardboard, which is a cardboard headset that can use any Android phone to let people at least catch a glimpse of the VR experience. A more solid offering is the Samsung Gear VR, which is compatible with top-of-the-line Samsung phones and offers advanced functionality. I should I know, I tried it!
But why are we rushing headlong into the virtual reality? Video gaming, of course! You can already experience the early (and numerous) projects with Samsung Gear. Eve Online developer CCP Games has created Eve Gunjack, a game where you man a turret to defend a station from attacking space craft. The game is wonderfully detailed, with even the menu providing immersive, 360 view that makes you feel like you are inside a cockpit. There are multitude of other games, from shooting to racing to puzzles. You have never flown a dragon before you've flown one in VR.
And that's just the tip of the ice berg. Oculus Rift and other high end headsets will both need and benefit from beefier hardware than you can find on a smart phone. This opens a wide of possibilities for AAA game developers. The same CCP is developing Eve Valkyrie, a bone fide space fighter simulator. There are at least two more space games, Star Citizen and Elite: Dangerous, who also want some of that VR action. Hundreds of games, both in development and already released, plan to use VR capability.
Many of them are developed on Unity 4 or Unreal Engine 4, some the market's most open platforms, so VR game development is as open as it can be.
It's not just headsets and videogames. Vive does not only have the most responsive controllers – extremely useful in their painting killer app Tilt Brush – but sells with sensors that you'll hang in the room so they can register your movement. Others are catching up, too, with Oculus controllers slated to for release later this year, and a lot of smaller companies cropping up, offering solutions that encompass vests, omni-directional treadmills and more.
On the software side, YouTube announced that all of their videos can be viewed in VR, as well as support for 360 VR videos. Netflix is already supported by Samsung, giving you that individual theater experience (no, you can't walk into episodes of Friends), so you can watch movies completely isolated from the world. And that is just the beginning! The before mentioned Tilt Brush will let you draw on air and walk around and inside your drawings, making corrections using the amazing HTC Vive controllers.
Without a doubt, 2016 is the year when VR will take the world by storm. It will invade our living rooms the same way it will invade and take over our entertainment. It's a good time to be on the bleeding of technology development – you just need your idea. Start thinking in VR! And while you're doing so, consider saving time and money by furnishing your game or app with stock 3D models – model markets like CGTrader will be more than happy to oblige.