What Do Software Developers Study in School?
As smart devices like tablets and phones become more popular, data-centered programs are more in demand than ever. If you're interested in an exciting career in developing new software, then you might be wondering how to get there. Both bachelor's and graduate-level degree programs focus on preparing you to work with technology. You could study information or computer science, but you can also get a degree in software development itself.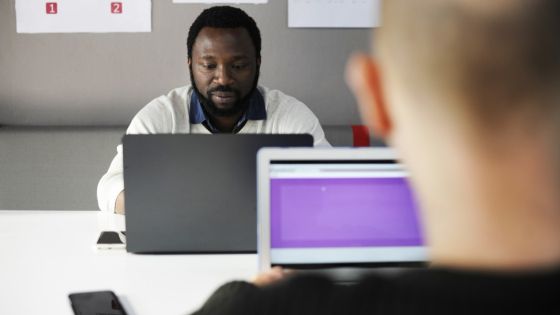 How Do You Become a Developer?
Some sectors that need developers include medical insurance and health industries. These industries need new programs to manage changes in health policies and digitally administer the existing guidelines. More products today rely on software, making this degree worthwhile. But it will also give you a chance to work in cybersecurity and protecting programs from attacks. Today, you can find cheaper digital products online. As a developer, you can create your own business and offer customized, budget-friendly services for your clients, no matter where they're located.
With so many opportunities available, you might be wondering how to get started in this exciting career. Many people choose to get a graduate degree in a technological field. That can open up many doors for you. Of course, paying for graduate school is a challenge for many students. But taking out student loans is a great option for attending school now. If you didn't get the funds you needed, you might not be able to get your degree and start your career for several more years.
Learning the Basics of Development
People who create computer operating systems do everything from creating mobile applications to developing systems to control networks. This career field is growing quickly, meaning you are likely to find a well-paying job soon after you graduate. The primary reason for this exponential growth is that mobile software is in high demand.
What are the Educational Requirements?
Depending on where you'll be working, you will likely need a bachelor's or a graduate-level degree in an area such as software engineering, mathematics, computer information systems, or information technology. Since the two fields are related, computer science might work for you. But you'll want to focus on classes in software building. That will give you a much-needed stepping stone to your desired career. Code writing isn't an essential skill, but you'll need to know the ins and outs of computer programming.
It'll take time to learn this, and you will learn it through your program. You'll probably need to have additional skills related to your career field. Because technology is constantly changing, you'll want to stay abreast of new programming languages and tools. If you'll be working in the banking industry, you'll want to understand the basics of finance.
What You Will Learn in Class
This program will equip you with a range of skills. Besides creating programs, you'll also be able to participate in extracurricular activities. That might include learning programming languages such as Python, C+, C++, and Java. You'll likely take IT classes and keep up with new coding techniques.
Do let us know what are your thoughts about this article and what you think about Software development as a career option. If you like the article, do not forget to share this article and subscribe to our blog.