3 Intelligent Ways to Improve the Website User Interface (UI)
User Interface is actually one of the most important parameters of a successful website. If you glance at the top websites with best SEO ranks, they pay a lot of attention to the user interface. On the other hand, most website owners do not have any idea of user interface components. They do not know how the user interface of the website can be taken to a higher level. It is a fact that users judge a website on the basis of content published. However, before the user has a look at the content, he goes through the interface of the website. In addition to that, a lot of content enriched websites lose visitors because of a poor user interface.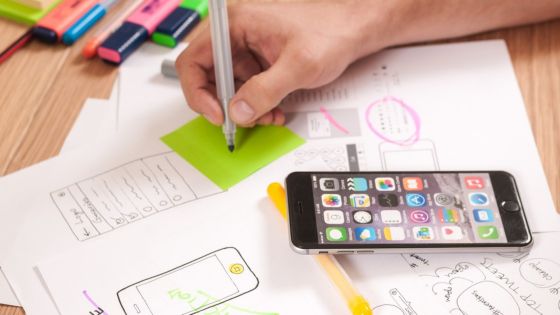 With a good user interface, website owners do not need to think about generating sales online because they have a good rate of traffic. If you are lacking visitors and regular potential buyers, the user interface of the website can be improved by working on the following areas.
3 Intelligent Ways to Improve the Website User Interface (UI)
1. Easier page layouts with connected sections
The page layout is an important part of the overall user interface process. In case of a complicated user interface, most users simply click the close button without even checking what the content is offering. Hence, one can say that a user interface decides whether your website would be getting traffic or not.
The features should be easy for users to interpret and understand. At times, people do not understand the concept of a website when they visit it. This is where the problem starts for website owners. A good user experience is actually the beginning of a trustworthy relationship between the customer and the website. Always remember that most users visiting websites are not technical and they do not have enough knowledge of checking interfaces.
Recommended Article: Graphic Designer at Affordable Price | Get $5 FREE for Testing
Every web page is divided into several sections or content areas. Users start reading a web page from the top and then gradually scroll down to the lower sections. If the sections are not connected to each other, it would become a problem for the user to comprehend what the website is offering. Professional websites always have a well-designed layout and all the sections are connected to each other. This practice helps them in getting good user feedback producing the best SEO performance.
On the other hand, some websites have distorted sections and there is no connection between different areas of the page. This bally has a negative effect on the user perception. When there is no flow between different page sections, usually mostly skip websites and look for websites with properly synchronized pages.
2. Avoid irritating images and sharp colour combinations
A lot of factors decide whether the user would spend his precious time on your website or not. Today, most online visitors are very selective about the websites they pick and the time that they spend on them. The use of irritating images can ruin the expectations of the customer. People simply do not spend money if an irritatingly vibrant image explodes on their screen. This irritates the customer instead of impressing him.
To start with, the use of images has to be decided. You should only use images when the need is there so that the written text can be supported. Images should not be used only to cover space on the web page. Stuffing is what serious buyers do not acknowledge at all. Images should be used to further elaborate the points that are being explained through text and not to present a different angle.
A bad colour scheme presents an unprofessional appearance of a website. It makes the customers think that the website has not been designed by a professional company and the brand is not experienced. Such websites are a sign of poor user experience and get ranked low. You need to understand that sharp colour schemes do catch the attention of the user but in a negative manner. It should be avoided so that customers get an overall soothing experience.
3. Broken links and their hazardous effects
Website owners should be absolutely sure that all their links are in perfect working condition. Broken links can eliminate customers forever. You can online broken link checker to remove dead links from the website. The mind-set of the customer is very different from the one that website owners have. On a website he wants things to be very easy and convenient to use.
From a customer's perspective, a website that has broken links and non-responsive pages is not worth visiting. Hence, even if you have any technical updating process going on, make sure that there are no broken links. The moment a customer sees that an "Error 404" is being displayed, he would skip the website and probably not make a return.
A non-responsive page spoils the customers' expectations as well as the rate of conversions. If your website is new and in the process of building a reputation, it takes time to get conversions. People would only spend their time and money if they are 100% satisfied that the website is highly professional. A powerful user interface helps in getting business and appearing among the top SEO positions.
Conclusion
In simple terms, the user experience is a part of website presentation and it really matters a lot. The content on the website does not matter or make a difference is users are unable to access it comfortably. Hence, designing a state of the art user experience is absolutely important. Use the correct colour combination to equip your website with a professional look.
Are the components of each page connected to each other? This is a very important perspective as well. Each page of the website should make a flow. The user should not feel lost when he browses a web page and starts scrolling down. In terms of technical functionality, a website should be up to the mark as well. All links should be 100% functional and users should be able to access them without any ambiguity.
Websites do undergo a process of updating but an alternate page has to be provided for the users. Visitors should be able to access the alternate link when the actual page is under construction. Make sure that users do not come across any page that does not respond.