Types of POS Systems for Retail
A retail store owner or manager has to analyze sales, track inventory, make sure customers are happy and manage staff among other things. You need a retail POS system to help you do all this and keep your business successful. One isn't pressed for choice, but the retail POS system you choose depends on the type and needs of your business. There are quite a few good retail POS systems, which will be reviewed in this article.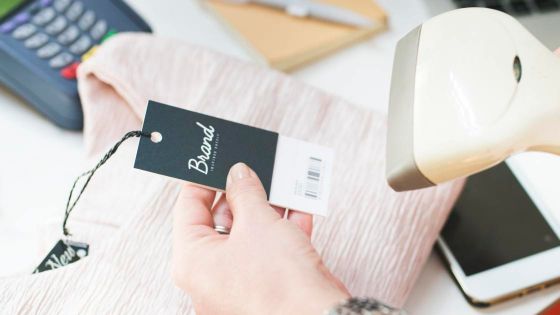 Retail POS system types vary based on the company size they serve. Some are best for small companies, others for medium, and still others for large enterprises. Some are great for all three. We'll tell you all about them and give examples of all the types in this article.
Vend
Vend is great for retail stores of all sizes. Its features an enterprise plan, purchase ordering, cloud-based system that works on Google Chrome web-browser, omnichannel sales, inventory management, and integration with eCommerce and accounting. The offline cache capabilities of HTML5 were first used by Vend. This system is used in over one hundred and fifty countries, is user-friendly and intuitive, and as long as you're using Chrome, it will work on practically any system.
Revel
Revel POS is another type of POS system for retail. This type is best for mid-sized to large retail stores. Its specific features include:
Quote-based pricing
Robust purchase order functionality
Open API and myriad integrations
Hybrid system for Apple hardware
Extensive reporting
Kiosk functionality
Revel has a very robust set of back-end features. This POS system used to focus mainly on the restaurant industry, but now it can handle mid-sized to large retailers too. It is intuitive with real-time inventory management, highly advanced customer management, loyalty rewards, extensive marketing and email campaign possibilities and more.
Revel is a complex, feature-rich system that also makes employee management easy. You can run reports to assess your best-performing employees and control scheduling and permissions from the dashboard or remotely.
Shopify
This POS was originally designed with retailers in mind. It is best for web-based retailers of all sizes. You get web store functions when you sign up for Shopify regardless of which plan you get, unlike with some other POS systems.
There is a "buy button" for clients to buy your products online, but it's not hard to link a traditional store with this system either. You can sell through social media like Facebook, Twitter, and Pinterest. You can link online ordering with the POS system. It's also possible to generate discount codes for customers to use as online coupons while shopping in your online store.
RetailEdge
This POS is an on-premise, retail solution that's best for small and medium-sized businesses. It offers mobile POS, multi-location support, website integration, gift card management functionalities, and credit card processing. Its suite runs on both Mac and Windows operating systems.
Users can synchronize data between RetailEdge and their e-commerce solutions because RetaiEdge offers integration with e-commerce solutions such as Modern Retail and Shopify. This way they have an accurate view of inventory stock and sales data.
Among the benefits of RetailEdge are a perfect front end register, detailed reports and customer management, and easy to track gift card issuing. What is more, individual user IDs enable sales tracking. On the downside, the annual support plan is not free, and some extras are not available with the basic package.
Features
RetailEdge features a loyalty program management, which allows businesses to offer rewards programs targeting customers. The loyalty reward filter lets users create rules for gift card redemption such as maximum allowed discount percentage, promotion codes, and types of payments.
RetailEdge works with Vantiv, PayPros, and Merchant Warehouse. All of these payment gateways offer a way for software to communicate with the backend processor. They also offer additional services and features that customary back ends don't, like gift cards, loyalty programs, or recurring billing programs. RetailEdge works with these gateways mainly because they offer a simple way for them to interact with the backend processors.
What is more, they allow RetailEdge to accept credit cards, resulting in a seamless checkout process. This is becoming very important as new technologies like Apple Pay and EMV are getting more and more widespread. Soon, almost all retailers will need a customer facing device on the counter.
Many gateways are being purchased by back ends ex. Global acquired OpenEdge, and Mercury became Vantiv. Consolidation is a positive phenomenon because by getting closer to the back ends, these enterprises might become able to offer more services, better AMEX rates, and consolidated MasterCard, AMEX, or Visa statements.
ShopKeep
This is the simplest retail POS system of all those we've looked at so far. What is more, it is relatively inexpensive, and with around 30,000 retail clients, it seems we're not the only ones praising its benefits. With respect to features, users report being very impressed with the wide array of staff and inventory management options and myriad front and back end features.
It is easy to add modifiers, ring up items, give refunds, or accept payment. You can offer discounts at item and order level. Detailed, elaborate worker shift reports indicate which staff is selling what and how much. Users can set staffing schedules depending on which hours are the busiest in the week.
ShopKeep's inventory and analytics functionality are very helpful. The analytics show which of your items are selling well and which aren't selling so well. This way it's easier to make a decision what to replace or reorder. The inventory functionality feature generates reports, sets reorder points, and tracks quantities of each item. It's possible to import inventory item by item or in bulk.
Conclusion
Reliable POS systems for retail stores usually offer capabilities and features to manage or provide up-to-date reports, multiple product variants, scalability to the size of the operation, robust integration, support for all necessary hardware, extensive customization, payment processing, and mobility and cloud technology. This makes them indispensable to a retail business.