5 Tips for Marketing Your Small Business in 2019
Marketing a small business is tricky. There is usually a limited marketing budget which restricts how heavily you can invest to find new customers and drive sales. To help you out, here are five tips for marketing your small business this year.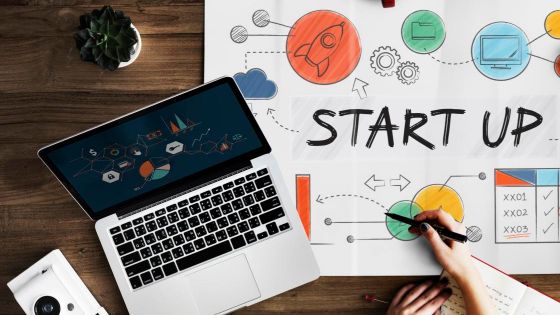 5 Tips for Marketing Your Small Business in 2019
Digital Billboards
When you want to market your business locally and affordably, then a digital billboard is effective at attracting the eye of a passersby. Unlike with static billboards, the digital displays are capable of showing interactive elements like video content that is far more impactful.
Marketers must consider that even with the moving image, it's back to the silent world of film where there's live action but no audio. Therefore, marketing messages must be visual enough to be well-understood and consumed in just a few moments as drivers go by or people walk past on the sidewalk.
Company Lapel Pins for Staff
Lapel pins fit neatly on the lapel of a business suit. They are available with lots of design choices to choose from, so go with one that will look appropriate in your industry and for your brand message. Your company logo should be displayed in rich colors and stand out on traditional business attire.
While staff could wear the lapel pin when going to work, it's also a good promotional tool at expos, speaking engagements, and sponsored events. Anywhere where staff is being observed while mixing with industry types or prospective customers or suppliers is an excellent chance to wear the lapel pin to get the logo seen and talked about.
Speaking at an Event
Speaking at an event gets your face and brand in front of other business owners or people in a certain industry. If you're chiefly marketing to other companies, then speaking is recommended to give your smaller company more exposure within the industry.
You'll need specialized knowledge in a certain area that's of interest to other people. If your company can become the go-to source for information on a certain topic – perhaps by starting a blog and writing knowledgeably about it – then booking speaking gigs will become far easier.
Facebook Advertising
Facebook has over 2 billion users and is still growing. Soon one-third of the world will be using the online service. Along with this level of access is a deep knowledge about each user. They have a good idea about a user's age, location, job type, and a host of other demographical data points. This is drawn from the information shared in user's posts on their Facebook page, from Facebook groups they've joined, and other sources too.
With all that demographic data, Facebook can offer advertising that reaches people within a certain demographic group. Therefore, if you only want to have your company's ad seen by people within a certain city or state, or who have shown an interest in a certain industry or product category, that's perfectly possible. By hyper-focusing on your target market, it's possible to make every dollar spent on advertising deliver a far greater ROI.
Becoming a Guest on a Podcast
Being a guest on a podcast is another way to make a small company seem bigger through sharing knowledge. Podcasts are always looking for interesting guests to have on. Booking on a podcast is easier than getting a first speaking gig because they're often needing to fill up their roster of guests for the upcoming month.
Think outside the box with podcasts. Some will be business-focused in a broad sense; others are dealing with marketing locally online or a single topic. Look at how you can personally provide knowledge and experience that will be interesting to their respective audience. Also, when you cannot book onto the podcasts with the largest audiences, don't discount smaller, more niche ones too.
---
There are many approaches to take with marketing. The trick is to pick a small collection of marketing methods that you feel will work best with your target audience. Then craft your message accordingly.