Personal Tips from Adsense Experts to Increase Earnings
All bloggers and webmaster wants to increase their online earning and are always in search of good tips and tricks to do so. We all know that Google AdSense is the best Paid Per Click (PPC) ad network in the market and all bloggers want to have an Adsense account for their blogs, though getting one is difficult these days. Today through this post I want to share some the Adsense tips to maximize your Adsense earnings which I specially got from Google AdSense Optimization team Gurgaon.

A few months back (late November 2012) I was very lucky that I got invite from Adsense Optimization team to have face to face with Adsense experts to give tips to increase Adsense earnings from Google office Gurgaon. As I don't want to miss this opportunity I quickly responded to the invite and registered myself for 30 minutes in person session. I was lucky to get a confirmation email from Google Adsense Representative and details of the meeting. Below is the 1st paragraph of the invite, which I got from Adsense team.
Dear AdSense Publisher,

The AdSense Optimization team is organizing some face to face time with a selected group of publishers from November 26 – 30 in Gurgaon. You'll get an opportunity to meet with AdSense experts in person for 30 min anytime between 10 AM to 7PM within the above mentioned dates, and we'll provide you with customized suggestions on improving AdSense revenue over coffee.
I replied to the confirmation email & scheduled the meeting with Adsense expert and visited Adsense Office as scheduled before time and was very pleased to see Google office for the first time. The security team was very friendly and guided me to right direction.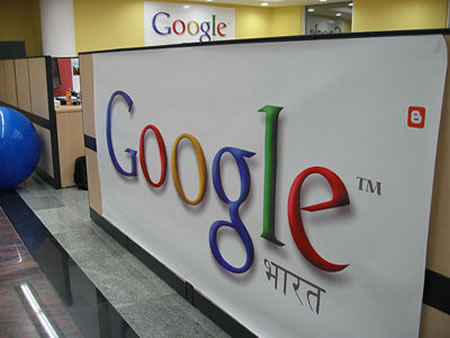 Note: Above picture shown is not Google Gurgaon office.

When I meet Google Adsense expert "Neha", she asked me the address of my primary website, which was performing low in Adsense. I gave one of my highest revenue generating website (not Tech2Blog.com, as it was not launched that time) for analysis.
Recommended Article: Essential WordPress Plugin for Affiliate Niche Website
After a quick analysis of my websites, she advised me and gave me some tips to place Adsense ads for maximum earning and exposure. The main question in my mind was, how to place Adsense ads for maximum CTR and maximize my earnings and I got the answer well. Though this session only last for 30 min due to time constrain, but I was benefited a lot from the session and therefore sharing my tips with you.
Tips from Google Adsense Experts
1. Proper placement of Ads : The site I gave for analysis was having a right sidebar website theme and I have placed two 300×250 ad units one by one vertically and one 468×60 unit above post.
On seeing this, she quickly advises me that placing one ad immediately above another is a bad idea and there are low chances of getting it clicked and so I should remove that and advised me to put that ad unit separately.
2. Ads Optimization : Adsense expert also suggested me to use proper color and font combination at my site to increase click through rate (CTR) and earnings. She also advice me to experiment with my color combination and I should rotate Adsense ads periodically to notice changes and thus choosing best color combination for my blog.
Recommended Article: How to Predict PageRank (PR) of Website
3. Right size at right place: In terms of Advertising, size does matter and big advertisements are always performs well and pays maximize your earnings. As I was using one 468×60 unit above post, she advised me to use one big 728×90 ad unit below my header, just above post body.
I must tell you that after using 728×90 & 970×90 Adsense ad units above fold, my CTR increased by 50%, which was a big deal and result in boosting my Adsense earning too. Currently Google has introduced 970×90 Adsense ad unit, which I think should be used in place of 728×90 ad unit now to increase Adsense earnings or you can use both at different positions.
4. Experimenting : Experimenting with your ad placement, color codes, fonts while following Google Adsense Ads policy, can be one of the key points in choosing right ad unit for your website and maximizing your Adsense revenue.
Note: Always use image and text ads both to maximize Google Adsense earnings.
---
One night before meeting, I have created some of the questions which I want to ask from Adsense expert but due to time limitation I was only able to ask a few. So above were the tips which I exclusively got from Adsense experts, though the tips are very few but are very effective. I am damn sure that you will be also thinking to get a chance to meet Adsense experts as other publishers, then don't worry just subscribe to Tech2Blog.com by Email to get free alerts when there will be next Adsense optimization meet. If you like the post please consider sharing it with others on Google+, Facebook and other social media.