5 Things Do Right in the Early Stages of App Development to Guarantee Its Success
Have you ever come across a scrappy business with a remarkable mobile app?
They may be working in the backyard of their house and making sales higher than an internationally-recognized business located in the commercial hub. The reason?
Grit, knowledge, and luck!
It is like that. The digital world is full of surprises.
People decide to download an app within seconds. And delete them at an even higher speed. This is because of the broad spectrum of options available. A combined total of more than 4.5 million apps are available in the Apple and Google Play Store. Who has the time to wait for a developer to remove the flaws?
A rather simple solution is to try out the next one in the grid.
According to Quettra, about 60 percent of the apps that witness a decent number of downloads see an 80 percent drop-off rate in the first week. It is, thereby, essential to get it right the very first time.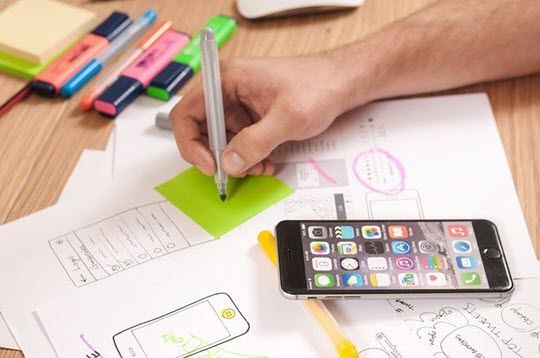 Below, we have rounded up a list of 5 things you should act on in the early stages of app development. Let's take a look:

5 Things Do Right in the Early Stages of App Development
1. Thorough Market Research
Every app has a primary motive. It is essential to address that idea in the initial stages and conduct rigorous market research. It will allow you to understand if you are offering a new solution to the problems faced by the users.
The initial analysis includes demographics, behavior patterns, motivations, and goals of your prospects. And once you have pinned down the characteristics of your buying persona, you should focus on the market factors. Such as,
Who is your competitor?
What is their strategy?
What are their strengths and weaknesses?
What is unique about their product/service?
When you have answers to these questions, you can now lay the foundation of your app.
Intensive market research helps you to steer clear of the mistakes made by other developers. You have to find out a unique solution to the problem and make sure you highlight that in the description. For example, if you are making a productivity app for Android, you should check the best productivity apps available in the Google Play Store. Then, curate a unique and valuable design for the users.
2. Technical Feasibility Assessment
An app requires a comprehensive evaluation of its technical requirements. It includes an assessment of its implementation, company and customer readiness, as well as legal issues. This research allows a developer to understand the feasibility of a proposed project.
The five areas of feasibility analysis examine:
Technical feasibility – evaluation of the technological resources available with the company
Legal feasibility – finds if there are any legal factors like data protection or social media laws, etc.
Economic feasibility – checks the viability, costs, and benefits associated with a project
Operational feasibility – tries to understand if the company has enough capabilities to fulfill this app
Scheduling feasibility – decides the time duration it takes for the company to complete the project
According to the Standish Group Chaos Database, 69% of mobile projects finish on time, on budget, and with a satisfactory outcome. Feasibility Analysis Report, therefore, provides a blueprint for how the app has to be designed and supported.
3. Device Orientation
YouTube's mobile app is a brilliant example of a device orientation feature. Its portrait mode offers a feature-rich interface for navigating the videos and user accounts. The landscape mode, on the other hand, offers full-screen video player and playback options.
With the splurge of gadgets, it has become necessary for all developers to focus on device orientation. Some users jump directly into the landscape mode while others prefer watching it in a portrait. If you do not pay attention to varying directions, it may result in the text being crunched up beside the text. It is troublesome for the users to get the hang of it.
These days we have an accelerometer embedded in the mobile devices. Its typical use is to align the screen according to the orientation of the device. This is an incredible opportunity to create better experiences for users. It offers an additional layout with a quick tilt of the device. When you design for orientation, you are making the app responsive to the users.
4. Testing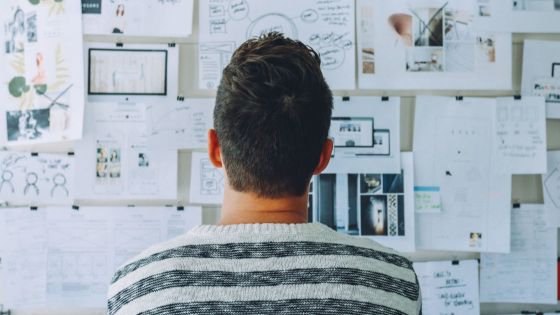 Testing your app on real users before launch is crucial. Perhaps, it does not solve the problems intended, or the interface is understandable for the target market.
This phase also helps you to determine the exact needs of the prospects. You can point out the needs of the context of use and update accordingly. Remember, a customer will most likely examine the reviews of an app. Research by Brightlocal reveals that 91 percent of the Millenials trust online reviews as much as they believe family and friends. So, if, for instance, a person finds AirG Lifestyle Chat App in the marketplace, they will check out the word around it. They will study the app metrics and overall AirG Reviews to make the decision.
Hence, the testing phase is of substance. It allows for:
Bug fixtures
Future prediction
5. Marketing Strategy
Regardless of how flawless and streamlined an app design is, it cannot suffice without adequate marketing. It is erroneous to think that you have to promote it once it is in stores. A rather wise move would be to create pre-launch buzz. It builds anticipation for your app and then allows for the right kind of push before launch.
It includes the following:
Bonus
Get organized
Milanote is a tool for organizing your creative projects into beautiful visual boards. Created to replicate the feeling of working on a wall in a creative studio – visual, tactile, and sometimes a bit messy – Milanote is a great fit for freelancers in both the marketing and design spaces.
Milanote has heaps of built-in templates to help you get started with a variety of different projects, from creating a moodboard to set out the visual direction for a project, to writing that perfect creative brief. Its sharing features make it a great option for those who regularly provide work to clients for feedback.
Final Thoughts
Better to be safe than sorry!
Your application has the best chances of success if it caters to all the initial requirements. The early stages of mobile app development are critical. Just as a child. Those first years can tell you a lot about what the future holds. Fortunately, you can take the necessary steps to mold the later results.
With the right strategy and insight, you will eventually reach the top of the ladder.
If you want to know more about the process of building a mobile app, check out other blogs on our platform.
Author bio
Andrea Bell is a blogger by choice. She loves to discover the world around her. She likes to share her discoveries, experiences, and express herself through her blogs. You can find her on Twitter:@IM_AndreaBell