Does Smart Technology Increase Your Home's Value?
The desire for smart home technology is at an all-time high, and it's not just among the younger generations and techies. Older generations, including baby boomers, use smart home devices frequently too. That can be seen in the statistics that have found many homebuyers are searching for smart homes, finding extra value in those that already have smart home technology built-in.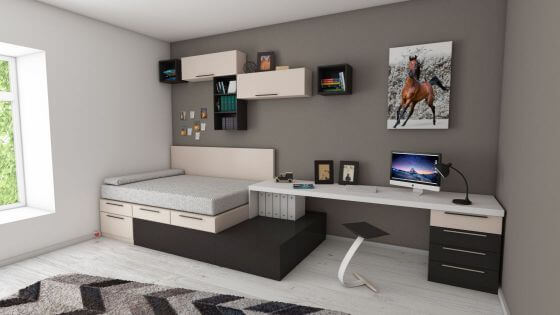 The cost of selling a house is fairly minimal, with the exception of realtor fees and commission, which are often covered anyway through a higher sales price in the end. If you plan on making a lot of upgrades to your home in advance, however, such as integrating smart technology, you'll want to make sure what you'll get back will be worth the money and work you've put in.
Depending on your particular housing market and how many and which smart devices are in your home, it could increase the value by as much as 11 percent as SafeWise notes.
Know Your Market
If you're selling an older, outdated home that you don't plan on remodeling prior to sale, integrating smart technology probably won't help your home's value all that much. Considering the buyer will likely make the upgrades themselves after purchase, installed lighting, temperature controls, and locks, among other things, will need to be reinstalled after the updates are made.
Choose the Right Devices
Of all the smart devices available today for the home, potential buyers will find the most value in a smart security system. Other highly sought-after devices include smart thermostats, lighting, locks, smoke, and carbon monoxide detectors as well as large appliances, like a refrigerator or an all-in-one washing machine with a dryer. Choose what makes the most sense for your home and your budget.
If you already have an advanced security system or new stainless-steel appliances, you probably want to focus on devices such as motorized blinds, thermostats, and lighting.
Feature Your Home's Smart Technology
When you're ready to put your home on the market, be sure your realtor knows about all your home's features. You know your home best and, obviously, you should highlight the smart technology, but it's important that your agent be aware of each and every positive aspect, and anything you might think is unique that potential buyers should know about too. This will allow your realtor to list it at the most appropriate asking price, emphasize the upgrades in their advertising and be sure potential buyers are aware when open houses and private showings are held.
If you plan on taking any of your smart products with you to your new home, it's also important to make your realtor aware so that they let those potential buyers know which features are and are not included in your asking price. Usually, smart home hubs and entertainment devices are not left inside the home in a sale, but what's included is really up to you.