4 Secrets of Successful Businesses Revealed
Running a business requires more than just having a brilliant product or service to offer your target market. Preparation plays an important role, as even in a blossoming industry, not every company survives in a volatile market. Forbes states that at least 90% (nine out of 10) of startups fail due to lack of preparation.
In this post, we'll list down four secrets of every successful enterprise in keeping their business running and looking at the long term.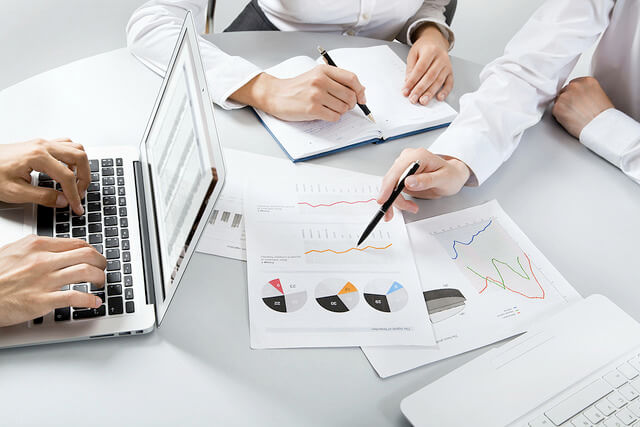 Photo Credit: iComputer Denver
1. Focus on customers rather than the brand
Businesses know the importance of their brand to their overall success, but the relationship they build with their customers is the most vital aspect of their success. Word-of-mouth marketing strategies, where the recommendations come from friends and family, are still some of the top marketing tactics for companies especially small startups.
By giving customers and clients a great lasting impression, businesses are able to get the trust of their target market that helps in expanding their reach. For additional tips, I previously posted article on how to build better relationships with customers which provided effective tips.
2. Analyze competition
Analyzing your competitions' success rate and their marketing tactics will also be necessary to know your success level. As a company, you must not be afraid to learn and review other businesses to yield the best results in terms of building an effective marketing approach.
After all, if they are doing something effective and right, then your company can implement it immediately to gain more profit. This approach is also apparent in online marketing.
3. Provide secure and fast payments
Apart from accepting cash, businesses must be able to accept other modes of payment, such as credit and debit cards, contactless payments, and cryptocurrencies such as Bitcoin. By far the most widely used method of commercial payments are those collected by using countertop card machines. According to payment processing company Worldpay, countertop card machines work for most types of businesses, especially ones that feature contactless payment systems, which helps reduce customer waiting time.
Today, most handsets are now able to work with this type of payment terminal using a specific app or via the built-in ePayment systems that use NFC (near field communication) terminals for quick and secure peer-to-peer money transfers
4. Don't be afraid of risks or failure
As mentioned previously, not all businesses are able to blossom, as some aren't adequately prepared for the challenges of building their own company. The best motto is to only to take calculated risks. Also, it should be clear by now that gaining a profit isn't something you should expect straight away. Stay focused on your short and long term goals, and be patient.
Do you have other successful tips you want to share with our budding entrepreneurs? Share your ideas with us via the comment section below.