Role of Technology and Innovation in Modern Offices
Nowadays, modern office technology has made the office's facilities less important as it increases the scope and efficiency of Internet access. The modern office atmosphere is more about what you can do than where you can do it.
Modern technology is changing the reach of what is called a workplace. Offices increasingly embrace innovative technologies like what Microsoft Teams offer, which allows more work to be done with fewer people, and there is a challenge to retain a fresh, professional image by remaining on top of the latest technological trends.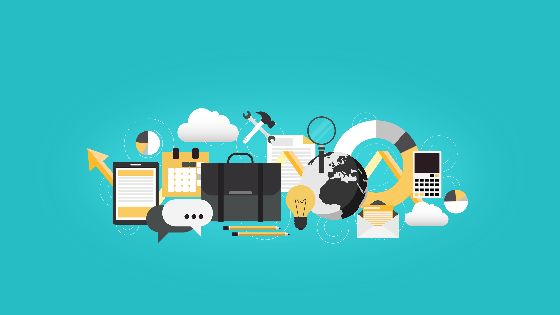 Save time with performance and automation
Computer-savvy workers are embracing methods of computer automation, reducing time spent on routine, repetitive tasks. Workers spend less time on routine tasks using modern office technology which frees them for additional projects. For example, workers are saving time using templates to customize documents. Someone can increase efficiency significantly by exchanging a blueprint with other staff via remote site access, cloud storage and email from anywhere with wireless services.
The place is insignificant; benefits are exchanged
Usually, jobs concerning a person seated all day at a computer terminal do not need to be done at a specific location. New communication techniques make it possible not only to work from home and the road but also to work seamlessly.
Tools for communication keep developing
Lags, pixelated internet video chats are a thing of the past in the conference room: cable and mobile Internet networks are powerful enough to accommodate video streams concurrently without linking people to physical locations. Tools for videoconferencing work well to hold meetings without getting people in the same room.
Practical Redundancy of data
Earthquakes, hurricanes, Office fires, and hard drive crashes will wreak havoc on the records of a computer. Data backup via cloud services and remote storage can save a lot of money and heartbreak for a company.
It also allows storing data on a remote server possible for staff to exchange huge amounts of information regardless of the location. Health practitioners can, for example, use large medical history databases to study illnesses and create new therapies.
Technology forms used in the business
Organizations in this digital era have access to modern client service, financial, networking, and mobile software designed to automate their daily operations.
Communication Technology
There are endless examples of communication technology, from social media to email, smartphones, messenger applications and team sharing devices such as Microsoft teams. Users will share information, receive input and provide access to documents to other members of the team-all on one site.
Information technology
Worldwide, companies rely on information technology to generate, store, share, and process data; this sector involves thousands of providers and software applications that streamline connectivity, boost customer retention and increase security.
Management Technology
New technology helps corporate managers and executives to work more efficiently and to make better decisions. For example, database management systems provide consumers with a systematic way of collecting, storing, reviewing, and producing data. It helps to ensure that the information is maintained correctly and is available if appropriate. The new programs include advanced features such as auditing of operations, retrieval of data and automatic rollbacks.
By providing new technology or professional development programs, you send the message to your staff that you are involved and committed to providing them with optimum learning opportunities for educating them for future career opportunities.
This guest post is written by Carmel Isaac.
Author's Bio: "This is Carmel, a full-time professional blogger. He also loves to write on trending ideas on various topics that prove useful to one's personal and Business life."