[Review] Artensoft Photo Collage Maker
We all love to play with our photos and try different options to make them look good or also make a collage out of it. Making a normal collage can be done very easily with any software, but if you want to make a collage such that it represents some master image then you will need special software. Today I am going to review Artensoft Photo Collage Maker which makes your job very easy.
Making a photo collage is one of the most used activities of every person. We always love to take photos and share it with our families and friends. Sometimes when you give someone a collage of photos, they are very happy and if you give collage of photos taking any master photo for reference then it is amazing.
Let me explain what I mean by saying "collage of photos taking master photo", which is also popularly known as Mosaic photo collage. A mosaic is simply a collection of images consolidated together to render a single larger image.
Suppose you want to make a photo collage which should represent your own photo. Such type of collage you must have seen in advertisements or movies, where famous actor or actress photo collage is made from their own hundreds of photos. It is called Mosaic.
Confused??
See the below image and you will get an exact idea of what I am talking about. This Mosaic I have created using this software.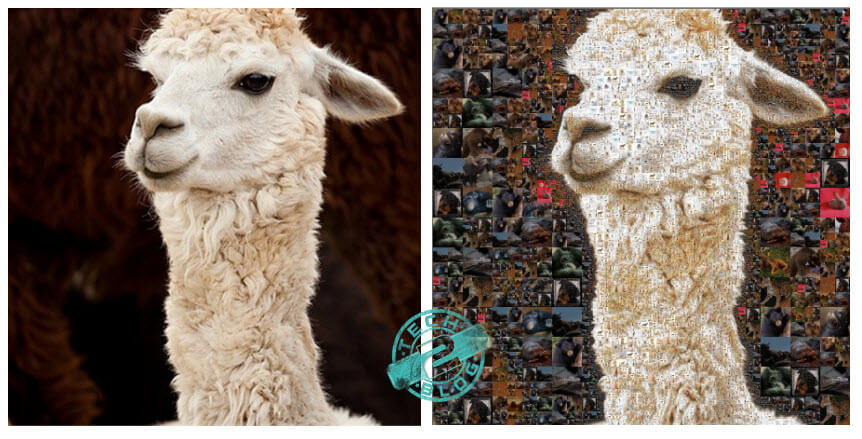 I hope, you have got an idea of what I want to say by seeing the above image. The above image is made from 600+ small animal photos. So to make such a beautiful photo collage, you can use software to make your work easy and today I am going to review Artensoft Photo Collage Maker, which do exactly what I said above.
Features of Artensoft Photo Collage Maker
Easy to install and use
Small in Size
Real Mosaic Photo collage
High quality output file
Can remove background
How to Create Mosaic Photo Collage using Artensoft Photo Collage Maker
There are only 5 simple steps to create beautiful mosaic photo collage.

1. Select your master photo.
2. Select your base photos. It will take some time to index the photos. More base photos mean, more awesome and beautiful photo results.
3. In this step, you can choose some settings like collage nesting level and then you can click on "Create Photo Collage".
4. In the forth steps, you can do some correct your mosaic. In this, you can replace photos of cells with the matching one if you want.
5. After you are satisfied with the photo collage, you can save it to the desired level of pixel and size.
Note: It may take some time to process your output, depending upon the size you choose.
The output result is totally based on your settings, so try different settings and use, which gives you a perfect mosaic photo collage.
Price of Artensoft Photo Collage Maker
You can buy this awesome software under 3 license categories which are Personal, Business, and Service License. A personal license is available for $79.95, a Business license is available for $149.95, and a service license can be bought at $495.95.
---
I hope you will give a try to this software and will use it to create an awesome mosaic. Let us know what are your thoughts about this software and if you are using it already do provide its feedback.
Artensoft Photo Collage Maker is an awesome software for creating photo collage called Mosaic. It is a must try software.