Powerful Bitdefender Antivirus Free Edition
With the increase in the use of the internet worldwide, threat of virus attack & phishing has increased a lot. Sometimes it happens that due to virus in our computers, we have to re-install the operating system and all other essential software's, which is a very time consuming process and may also lead to data loss on the OS drive sometimes. So we want a program that saves or personal computer from all unwanted foreign attacks. In this article I will review Bitdefender Antivirus free edition which solves the above problems efficiently.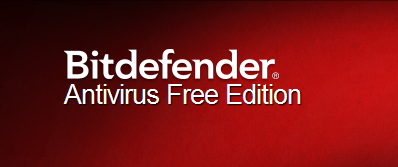 We have today many antivirus available in the market, which are both paid and free, so it becomes very difficult to choose which antivirus is the best for your computer and laptop. If you are looking for a free or paid antivirus for your PC, then I recommend you take a look at what Bitdefender Antivirus has to offer.
Features of Bitdefender Antivirus [Free Edition]
1. Real-time Shield
2. Fast & Light
3. Unbreachable security
4. Active Virus Control
5. Intrusion Detection System
6. B-Have, HTTP Scanning & Anti-rootkit
7. Auto Scan
Download Bitdefender Free Version Now
Bitdefender is a very trusted company when it comes to your PC protection from viruses and giving its solution for many years. Bitdefender has also won many awards for its advance antivirus & protection service.
As mentioned above, even free antivirus of Bitdefender comes with lots of features which are rarely seen on any other free antivirus available on the internet. This antivirus has an advance system for scanning. With its real-time shield, files are scanned whenever they are accessible or copied, so there is no other requirement to scan your files.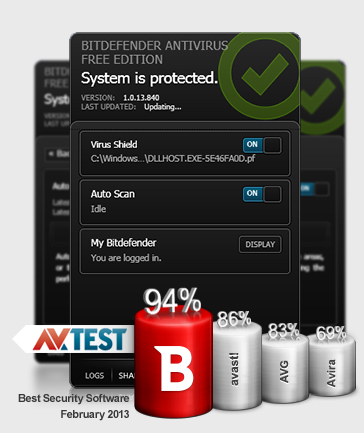 Its Anti-rootkit & B-Have technology always protects you from malicious code & software and before staring any application it checks for suspected behavior and if found, it blocks them.
If you are running Windows 8 operating system, then also can install Bitdefender antivirus as it is fully compatible with Windows8. When I installed this new Bitdefender antivirus on my Windows7 laptop, setup was really very fast and started showing its work just after install. Even booting was smooth.
The main feature which I like the most, is its decision taking ability. Bitdefender AV will take self decision and will only scan the system when it is idle to give best performance.
It may happen some time, that you installed some creepy software which automatically connects to the internet to steal your data, in that case you must have some powerful antivirus software which block all this. A powerful intrusion detection system of Bitdefender free antivirus handles it all and your important data is always safe.
Apart from many features discussed above, what makes Bitdefender unique from all other free antivirus available in the market ?
Let me tell you that this free version of Bitdefender is able to scan all your internet links which you are accessing from your browser and thus reducing the chance of any SCAMS or debit/credit card phishing attempts. It right away block those links.
Currently if you are using any other free antivirus, I would suggest you to use Bitdefender free antivirus and see the difference. Bitdefender is really a powerful antivirus with lots of features. If you like this antivirus, you can always buy Paid version of Bitdefender for more security. You can also recommend it to other if you found it useful. Let me know what was your experience with Bitdefender free antivirus through your comments.