Polar M600 – Sports Watch Powered by Android Wear
There is a good news for all the sportsperson and fitness conscious people, as Polar, the leader in heart rate sensors, activity trackers, and wearable sports technology, announces the Polar M600, a waterproof sports watch powered by Android Wear™. This is not just the smart Android watch, it is the smartest sports watch.
Keeping track of your daily activity, heart rate and location is one of the major concerns and getting all these features in one device seems impossible until now. But, now Polar has made this possible with their new sport watch Polar M600 which even have 4GB inbuilt storage for music.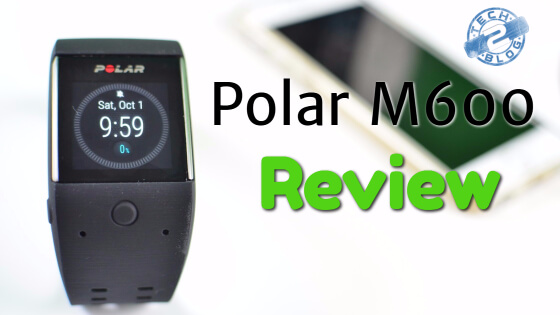 In this post, we are going to do hands-on review of Polar M600. I will tell you about its features and walk you through its specifications.
Key Features & Specification of Polar M600 – Sports Watch
Wrist-based heart rate monitoring with 6 LEDs
Integrated GPS
2-day battery life when connected to Android devices
24/7 activity tracking
Changeable wristbands
Smart Coaching
Waterproof
4GB of onboard music storage with 512MB RAM
Android Wear operating system
Battery 500mAh
Before we start reviewing the device, below are some of the unboxing pictures of Polar M600 which we received for review. Do check our affiliate policy.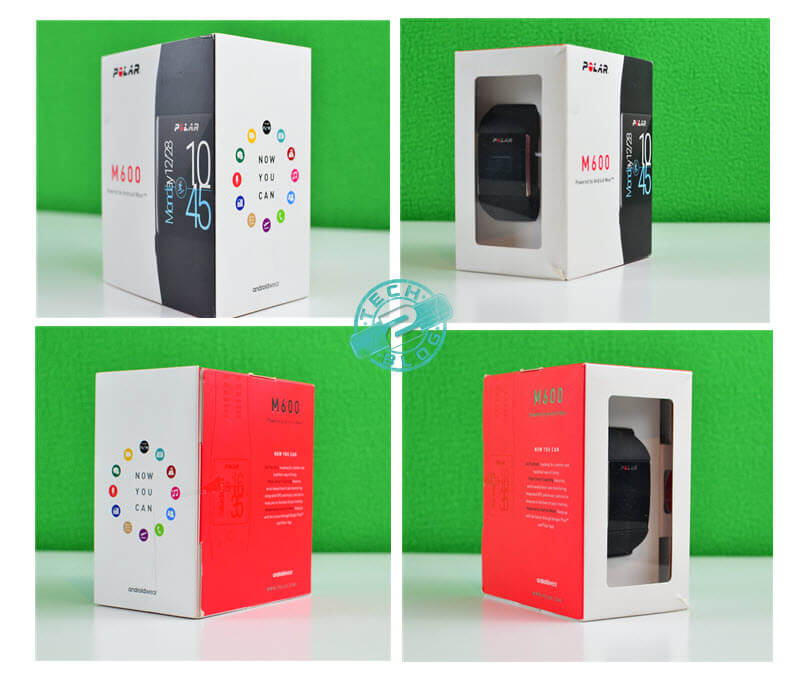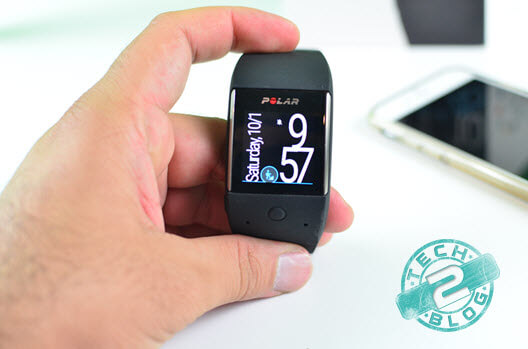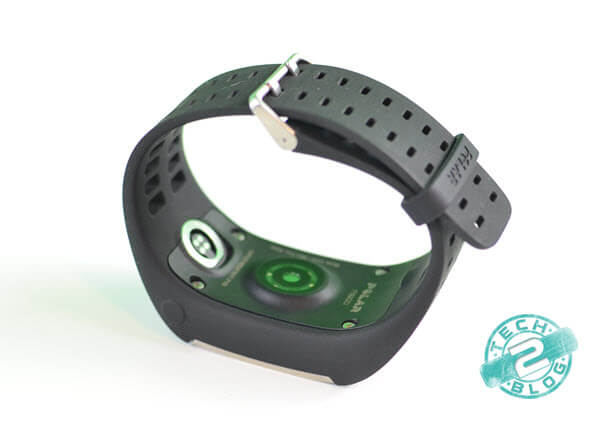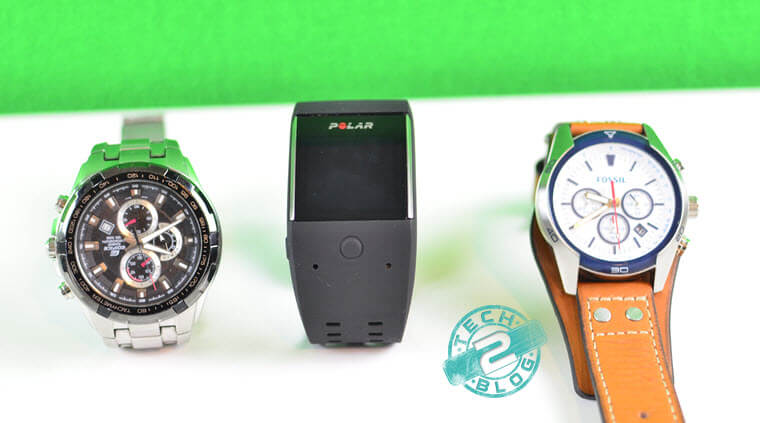 Designed for active training as well as a stylish accessory for a connected lifestyle, the Polar M600 is waterproof and boasts a high quality, sleek design with a 1.3 inch Color touch display with resolution of 240X240, a dedicated front button for quick and easy training control, and a battery life of more than 48 hours when connected to Android devices. The soft, comfortable silicone wristband is available in black, white and red.
Polar M600 is powered by Android Wear™ and comes with Bluetooth 4.2, Wi-Fi 802.11b/g/n, for connectivity. It comes with 4GB internal storage where you can store your favorite workout music and thus you don't have to even carry your Smartphone or music device.
Activity
It comes with lots of fitness features which you will love to use. With M600, you can easily track your daily activity at five intensity levels for 24 hours a day, seven days a week. It also provides a complete picture of all of your activities. It counts your active time, daily burnt calories, steps, distance from steps and sleep. Isn't it WONDERFUL.
If you are LAZY like me and need some motivation, then this device can help you as it tells your daily activity goal and provides guidance to achieve it.
Polar M600 helps you to reach your daily activity goal by giving practical guidance like ´walk for 50 minutes or jog for 20 minutes´.
Apart from keeping track of your daily activity, steps count, etc. it also stores all daily physical activity. You can easily follow your daily and long-term physical activity in the Polar Flow app and web service.
Heart Rate Measurement
One of the other noticeable features of this device is its "Heart Rate Measurement". Its hear rate measurement is very accurate and reliable due to its 6-LED optical heart rate sensors. It also provides tips to train at the right intensity depending upon heart rate.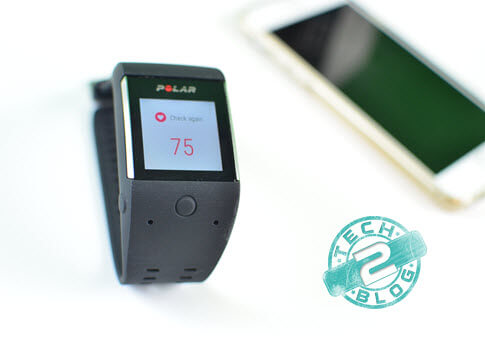 Polar wrist-based heart rate measurement is based on Polar's proprietary optical heart rate algorithm to give the best possible results, with an emphasis on both design and functionality.
Best for Swimmers and Sports Person
Polar M600 is a waterproof device, so it is the best fit for swimmers and sports persons encountering water every time. This is also one of the reasons I will go for this fitness device.
Some of the other notable features which I like are smart coaching program, different sports profile for your training, feedback on your training, accurate route recording through GPS and many others which you will know after using this product.
Your training data and activity can be easily exported as TCX, GPX or CSV files for 3rd party Apps like with Apple Health Kit, Google Fit, MyFitnessPal (iOS users) and MapMyFitness.
Price of Polar M600
Currently Polar M600 is available on Amazon in two colors i.e. Black and white. The price of M600 is $329.95 USD.
So, if you compare features and prices, you won't have difficulty in choosing Polar M600 for sure. It is an added advantage to your fitness lifestyle.
---
I hope you have liked our review of Polar M600 sports watch and would certainly like to wear it and stay fit. Let us know what are your thoughts or feedback about this device and do not forget to subscribe to us.
Polar M600 is one of the best sports watch which provides many features such as GPS tracking, 4GB internal storage for music, accurate heart rate measurement, etc. It is a must have device at that price.