Why Do People Love Using The Uber App On Their Smartphones?
There is no denying more people are making the transition to smartphone ownership. Various statistics prove that more of us are upgrading to such devices each year. The need for on-demand information is part of the driving force behind such decisions.
Many people have smartphones such as the Apple iPhone. For those on a budget, there are plenty of cheaper alternatives that are just as good. Now one has no reason not to upgrade to a smartphone!
With literally millions of apps available to use, we are spoilt for choice. One of the top apps that many of us have on our handsets is the Uber app. In case you didn't know, Uber is an online taxi dispatch service. What is it about the app that makes people use it so often?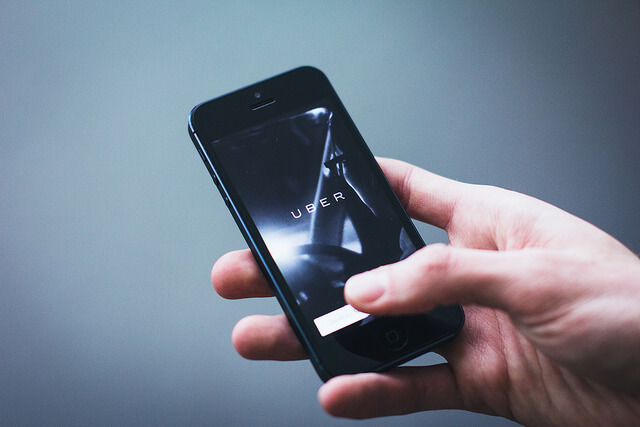 Photo Source
There's always a driver available to pick you up
When you need a taxi to go somewhere, there are two conventional ways people could select from. The first is by hailing one in the street. A disadvantage of that choice is you're not always likely to find an available taxi. The other option is to phone up a taxi firm and book one.
If you contact a private hire company in a local area, they might not have an available car to pick you up. Uber is transforming the private transport sector with its simple to use smartphone app. The company has a vast network of drivers, and there's always one available near you.
When you need to get somewhere in a hurry, you will no doubt use a taxi. Uber makes it easy to achieve that goal.
You'll save money on your first fare
One thing I love is how new customers can use an Uber coupon the first time they use the service. It's a brilliant marketing idea, but it also means new users can get peace of mind.
If you're planning a special trip out somewhere, you can save money on your transport costs there!
It's a cashless way to pay
The main bugbear of using a taxi is that you'll always need to have the right fare on you to pay for your trip. That can be a real pain if you need to first visit an ATM to get some cash. Of course, some taxis will accept debit and credit card payments. But, that isn't always the case.
Uber is the ultimate cashless way to travel in a taxi in 2016. The company keep your card details on file. That way, you can book a taxi when you need it and not even have to worry about finding your debit or credit card!
The cashless nature of Uber means that one doesn't have to carry any money around with them. All they need is their smartphone and the Uber app to arrange the booking.
No arguments over fare costs
Last, but not least, you won't have to worry about haggling over fare prices with taxi drivers. The fares are set, and you pay for them before you travel via the Uber app. Both you and your driver know exactly what the fare will cost.
---
These were the reason why people love using Uber app on their smartphones. If you have any other reason to add, please let us know through your comments. Don't forget to share this article with your friends and family.