OnePlus 3 & 3T Finally Gets Android O (8.0 Oreo) Update in India
Posted on

November 25, 2017
In OnePlus
Good news for OnePlus 3 and 3T owners in India as OnePlus has finally released Android O (8.0 Oreo) update. It is a major upgrade which will require you to download 1489 MB of data. OnePlus is doing a great job by bringing the latest Android updates to its devices so fast.
OnePlus has named this new OS version as Oxygen OS 5.0 and comes with the latest features of Android Oreo (8).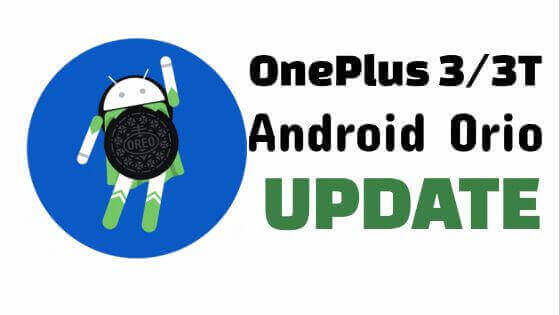 Key Features of Android O (8.0 Oreo)
Added Picture in Picture
Added Auto-fill
Added Smart text selection
New Quick Settings design
Added Parallel Apps
Updated security patch to October
Added notification dots
New app folder design
Now able to upload photos directly to Shot on OnePlus
In Android O (Oreo), "Picture-in-Picture" allows you to see two apps at once, and you get more multi-tasking power with this new Android OS. With "Notification Dots", you can quickly see the new update and clear them easily by swiping them away.
This new update also has "Autofill" feature and with your permission, Autofill remembers your logins to get you into your favorite apps at fast speed.
Other notable features of this update are new security patch to secure your device, new application folder design, parallel application support, smart text selection, etc.
Below is the screenshot of our OnePlus 3 device, showing Android Orio update.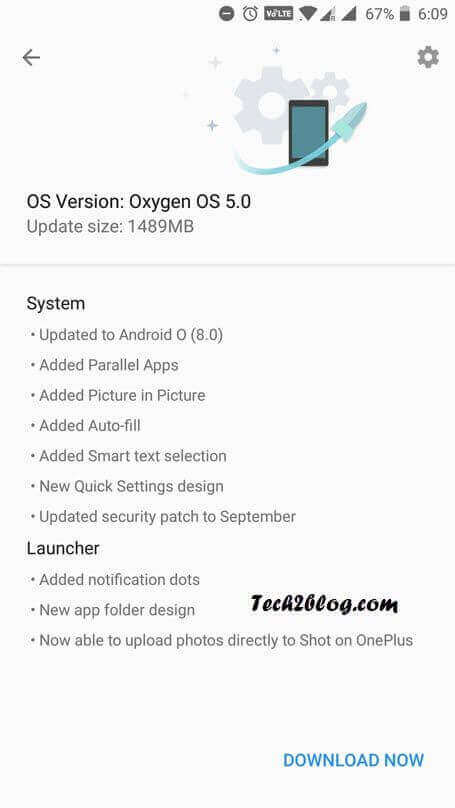 Note: Currently, the download of Android O (8.0 Oreo) update on OnePlus 3 device is very slow and same is under discussion in the OnePlus Forum. You can connect to VPN on your phone and can download at greater speed. I connect to Canada region and speed increase dramatically.
So, do not wait, just update your OnePlus 3 device and enjoy seamless Android O (8.0 Oreo). Once you have update do not forget to tell what feature you like the most and also if you face any issue or something is broken. Big thanks to OnePlus team for providing the Android Oreo update to us.
Do not forget to subscribe to our blog for more updates on OnePlus devices. If you like the article, do not forget to share it on your social media.