Newly Introduced Features in Windows 10, You Shouldn't Miss??
Microsoft has unveiled the new build of Windows 10 to the computer world on 1st October 2014. It was a technical preview of this desktop operating system. Microsoft has developed Windows 10 with enhanced security and control with multiple devices support. You can download this technical preview for Enterprise to know about the new features and looks. If you are the one who keeps looking for the latest technical stuff then this Technical Preview could be just for you.
Let's take a look at the new features in the Windows 10:
This latest build of Windows 10 offers some noteworthy changes and features. Microsoft has announced that several of these changes were directly affected by the 'Windows Insider program' user feedback.
Recommended Article: How to Blog using Microsoft Office365
Ability to Hide Task View and Search icons from taskbar
This new Windows has the ability to remove the Search and Task View Items from the taskbar. To do this, you'll only have to right-click on the icon you want to remove from the taskbar and uncheck it. Or, you can uncheck both the View button and a Search button to get a cleaner area on the taskbar next to the Start menu. However, by pressing keyboard shortcut Alt + Tab, you can still search via the Start menu and use Task View.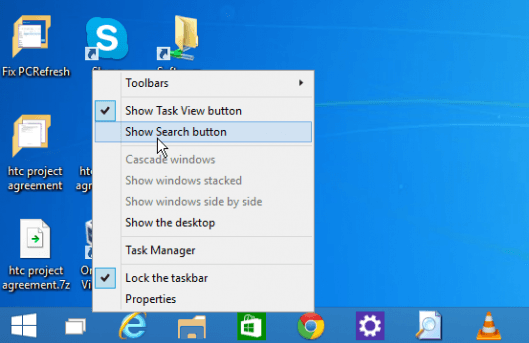 Start Menu is back!
This is the most noticeable change the developers have done with Windows 10. This looks like old start menu with some included features of Windows 8.1 Start Screen such as live tiles and resized feature.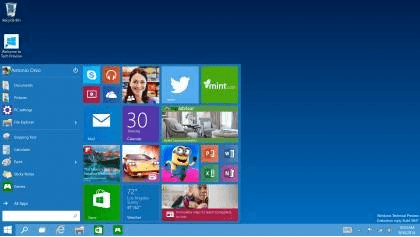 Support for MKV video files
Now, this latest version of Windows officially supports MKV video files. Nowadays, all the latest gadgets and desktop apps provide MKV support. These files display their metadata as a thumbnail in the file format. Now you can play your MKV videos to the big screen through DLNA devices with the help of Windows' "Play To" wireless technology.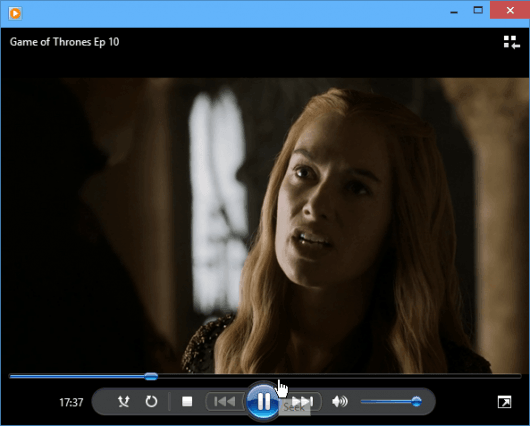 Continuum – The fresh Feature
This is the newly developed feature of Windows 10. Continuum is an on-the-fly mode for 2 in 1 device. This feature automatically changes the mode if it detects that no keyboard attached to the system. For example, if the keyboard is removed from the desktop then a back button appears to help you navigate the screen with the touch.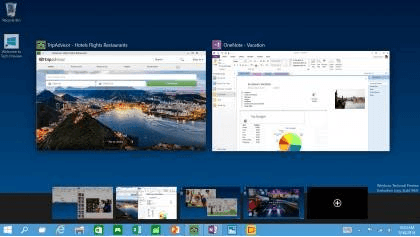 OneDrive changes
OneDrive now provides a selective sync feature, which allows you to choose the files to be synced or not to the cloud and the PC. Now, you can manage your OneDrive data via File Explorer.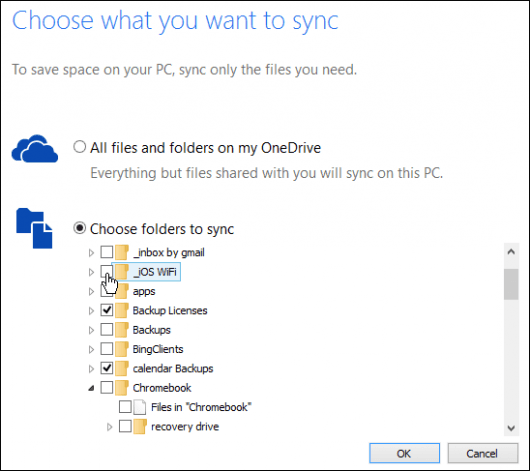 File Explorer improvements
In this latest version, you can also pin your favorite folders to the Home section. Now, the new icons are available to show the stored content in a folder. You can see the following screenshot to see the new look of the new styled folder icons.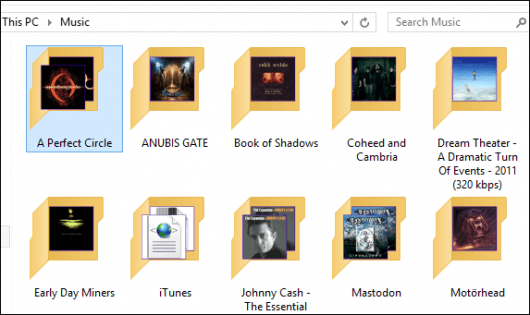 The Command Prompt
The command prompt users now got a new keyboard shortcut. Now the users will be able to copy and paste their commands, which is actually a very useful and exciting thing for many users.
Supports Universal apps Model
Windows 10 supports a new app model called Universal Windows apps. This newly developed operating system will be able to run on all the devices from phones to servers. Additionally, there will be a single app store all across and all older Windows Store apps will work with Windows 10.

Modern or Universal application support for Desktop

'Windows 10' introduces the compatibility of new Universal apps with the desktop. These apps 'float' in their own Windows. With these new features the company tries to remove the difference between the Modern UI and to the Desktop. These 'modern' apps having their own icons with more options on the desktop.
Developed with a wide range of Business and Enterprise
Microsoft has announced that this new version of Windows will be more appealing for the business in comparison to the Windows 8. With Windows 10 release, the company wants to show the capability of an OS to the enterprise.
Conclusion:
Windows 10 is developed with plenty of features that can initiate a resolution in the business and enterprise world. If you really wanted to be updated with newly developed technologies you must try this version of Windows. However, once you have updated your current version of Windows with Windows 10, you are not allowed to restore it to any of the older versions. Therefore, it is better to take a complete backup of your data before any update. You can use Windows 8 Data Recovery Software in case, you have already lost your data during the Windows 10 upgrade. There are professional tools available to help you recover your lost data without any hassle, so don't worry.