My Blogging House on Cloud with Office 365
Blogging, the word which has now become a very well known and respectable name in the online world, has also emerged as a full time business and a profession for many individuals and bloggers. 4 years ago, when I started blogging as my hobby, I never knew that it will become a passion for me and like many other bloggers I too wanted to start my online business like a professional blogger. Blogging is not just a 8 character word for me and thus taking blogging to the next level for me is my dream job.
From a quite long time, I have always had a thought of having my own blogger team, who are independent and working for their blogs and website according to their interest from one place. For that I was also planning to have our own office. Though I have not rented office yet but I have named it already as "Blogging House". As a professional blogger it is good to have an office, if you are going to offer your services and commitment to clients.
Few days back I attended Microsoft #Office365 IndiBlogger Meet at New Delhi, which was a very awesome experience for me and there at I came to know more about Office 365 features in through Microsoft Office presentation. Though as a technology and cloud computing lover, I already knew about Office 365 but after seeing the live demo and power of Office 365, I was amazed !
In brief, Office 365 is a new product from Microsoft, which offers many services including Microsoft office applications like Excel, PowerPoint, OneNote, Word and more all in the cloud & Offline too.
How I want to Utilize Power of Office 365 in my Blogging House

We all know that Microsoft is a very reliable company, when it comes to operating system, office suites, cloud computing and long list to go. We all use Microsoft office and operating system in our day to day life and are now used to it. After knowing the features of Microsoft Office 365, I thought from blogger and an investor point of view that why we are wasting money in renting an office, when we can build our office right from our laptops or tablet devices ?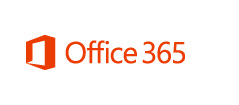 Yes, you heard right, now office 365 gives us the capability to do all our work from one platform. Now you can directly work from your home in pajamas and can organize meeting with your fellow workers, bloggers, client in just a click.
In the blogging scenario, publishing our articles and post effectively matters a lot and with Office 365, it is possible to write our articles easily and directly publish it to our blog. The Popular blogging platform which includes in MS Office 365 are WordPress, Blogger, Typad etc. Now working on any article, we can easily save it to cloud and from their also share with our co-authors, as SkyDrive is also integrated with this great product.


SharePoint Online is also now the part of office 365, which lets you easily share documents, build cloud apps, build a website, keep projects organized etc. and most importantly it reduces the infrastructure costs, so it is very important for our business to keep it running very smoothly in a cost effective way. There are many other benefits of SharePoint which can be read at Microsoft website. Also one subscription of Office 365 can be used on up-to five Mac or PC computers or devices and thus saves money.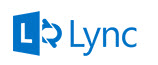 Microsoft Lync is another great application which is included in Office 365, which is now more powerful and lets you connect with others anywhere with ease and is available for Windows PCs, Windows Phone, iOS, and Android Smartphones.

Now with Lync, we can easily start our meeting and discussion. This will be very beneficial to our blogging business, as we can easily have a video discussion about our blogging strategy and can share SEO tips and tricks. This will be also helpful in having meeting with our client as Lync also supports browser based access. In short and simple words its your virtual office.

Don't think that you will always have to connect to the internet to use Office 365. You can always work offline and after you become online all your data is automatically synchronized to the cloud.
Another great feature of Office 365, which is beneficial for my dream blogging business is, its Social sharing and collaboration feature. With Office 365, you are always connected with your social networks and can easily share your thoughts or can view your friends & colleague updates directly from inside this wonderful app. Also now our blogger team can easily edit any document simultaneously in real time, which in return will increase our productivity and definitely will save time. I would surely love to have such virtual Office one day.
---
Office 365 is having more lots of features and this can't be explained fully here. This whole new Office 365 now provide me more safety and even if my data is corrupted or my laptop or device is lost, all my data is safe in the cloud and I can start my work from where I left it. It also automatically adapts itself to internet connection and is fully optimized application. If you also want to see what Office 365 can do for you and your business, then you can avail free one month trial offer from Microsoft. MS Office 365 is for all type of business, whether it is small or big. I would love to hear your feedback about my Blogging house idea through your comments.