Media.net: Maximize Revenue of your Website
We always look for new ways to monetize our website and blog. And I am sure must have got a lot of them. There are many platform for publishers and advertisers now with lot of competition and choosing best one for yourself if very important. Today, I'm going to review and discuss about Media.net (Yahoo! Bing Network) which is the good alternative of Google Adsense and can help you earn good money from your website.
Making money from your website becomes difficult if you don't choose right publisher network for your website. Google Adsense is the most loved platform but you should not refrain yourself from trying other contextual ad networks as well.
One such good earning platform is Media.net which is also known as Yahoo! Bing Network and is also one of the world's largest marketplaces for advertisers and gives good opportunity to publishers for earning.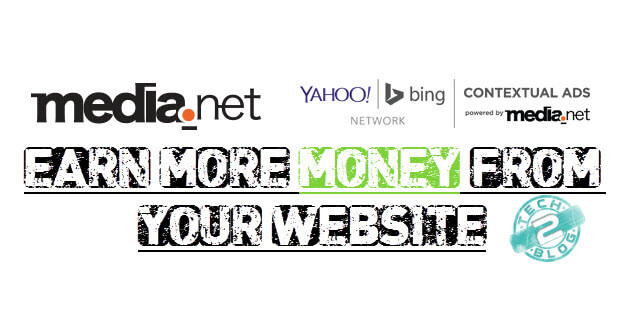 What is Media.net?
Media.net is an industry-leading technology company that develops innovative digital advertising products for both publishers and advertisers.
So, advertisers get more exposure and potential publishers earn revenue from their website. It is a good way to utilize your website space and monetize it.
Features of Media.net
Strong Advertiser Base
Robust Targeting
Unique blend of technology and human intelligence
Custom Ads, you can pick your preferred ad size
Dynamically generated ad units
Control over your ad targeting
Responsive Ads
Real-Time performance tracking
How to Join Media.net
This is now quite an old platform and many bloggers and webmasters are earning good money from their websites, but still this platform is not open to all and is only available on invite or if their team directly contact you.
If you think your website has decent traffic you can apply for them by filling the simple form here.
Creating Ad Units
Creating ad units in Yahoo! Bing network is very easy task, once your website is approved you can go to the Ad Unit tab and click on "Create ad unit" which will give you the option to create a new ad unit like below.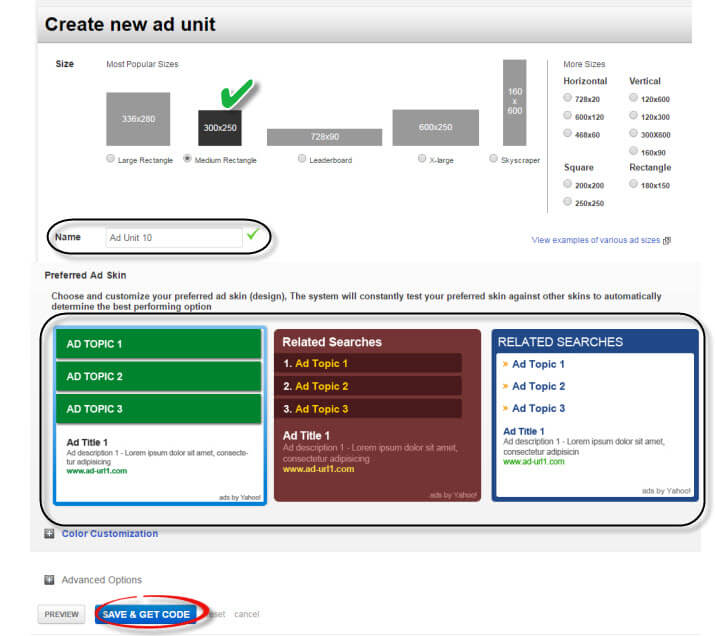 As you can see above, you just have to choose the size of your ad unit, give name to it, select the preferred colors and get the code.
Once you have the code, just put it on your website. The code start working instantly and you can see your ad unit running on your website just after you have implemented it.
My Experience with Media.net
Till now it has been a very good journey with Media.net. In the starting, I refrained to use them as it was new to me and used it only on a few website with low traffic to test but then also it performed quite well for me.
But after sometime, I implemented the code on one of my high traffic website and the results were very surprising. Till now I was loosing potential earning from not using Media.net network on my websites.
Below is the performance graph for my account. In the mid January 2016, I added one Media.net Ad unit on my high traffic website and it gave great result with good revenue and within few weeks only I was eligible for payment as my revenue increase steadily.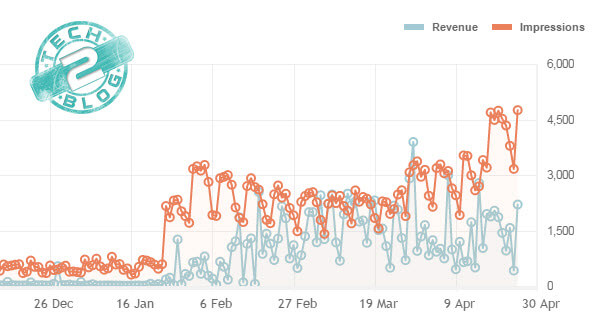 Media.net Support
What most I like about them is the dedicated account manager, which keeps in-touch with you time to time and you can also directly email them for any query and concern. Till now all my query has been resolved over email, so I can say that their support is quick and helpful.
Media.net Payment
The Payment threshold for Media.net is $100 and once you have reached that mark you will receive your money if you have filled "Payout Settings" details. It's not a hoax as they really pay you money. Below is the payment proof of Media.net from my February 2016 earning.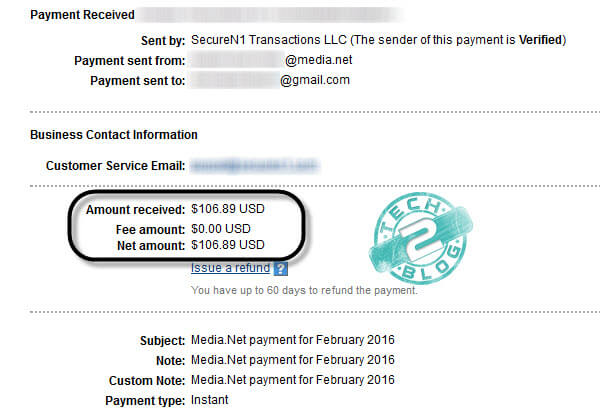 You can receive payments through PayPal and wire transfer easily. Also, if you need to change your payment method just contact your dedicated account manager and he/she will help you out.
---
Hope you like our review of Media.net and will give it a try to increase your website revenue. If you have any doubt, please contact us through email or by commenting below. Do not forget to share this Google Adsense alternative platform with your friends.
Media.net is a very good platform for publishers as well as advertisers and with them, you can earn good revenue from your websites.