How to Launch an Agriculture Blog
Posted on

September 19, 2019
In Blogging
Launching an agriculture blog is a superb idea as there aren't many informative agriculture resources online. The key aspects to take into account are the issues you are going to cover, the ways in which you plan to reach your target audience and available monetization options (the latter does not have to be a part of the equation, however).
These days, having an online presence is vital as it helps you reach a new audience. If you are a farmer, having a blog and a website will help you reach that goal. The subjects farmers study at college are typically related to the field of agriculture. Therefore, it is not surprising to come across a farmer who is not tech-savvy. If that is the case with you, choose such platforms as WordPress or Medium for your blog. Launching a blog on these platforms is easy and free of charge. Besides, the interface is very understandable, so it won't take you long to set up your blog.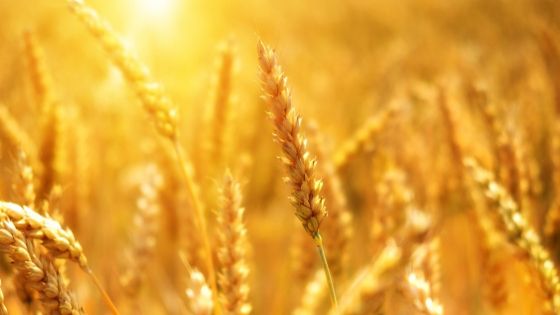 Deciding what your blog is going to be about is the first and most important step. If you are an organic farmer, you can focus on that. Dwell upon the reasons why you have decided to grow organic products, how one can get a certificate to grow and sell organic produce, how long it takes to organize this whole process and so on. Such articles will be particularly useful to those who study agriculture but have not decided what area they want to focus on. To make your blog more effective, create a content plan and a posting calendar to grow your online presence and reach a new audience. Choosing a niche area to write about in your blog typically works better than trying to cover everything.
Apart from that, you can focus on providing help to agriculture students. During the course of studies, they deal with lots of different agriculture essay topics, and it can be quite difficult to find reliable resources. Students desperately need tips on how to write essays about agriculture these days. You can share your expertise on agriculture essay writing and help them complete their assignments on time. For instance, you can write posts in which you will explain how to write an essay on agriculture or which credible resources to use as a theoretical background for a research study. Dealing with agriculture essay writing tasks can be very overwhelming, so having a blog that is dedicated to essay writing about agriculture can be a real lifesaver.
What is more, you can help students decide which issues to research in their agriculture essay writing tasks. In case a teacher gives a student an opportunity to choose the topic they want to research in their essay about agriculture, it can easily turn into a problem. The thing is that one should aim for an under-researched topic to impress a teacher but make sure they will find enough resources to study. As you can see, focusing on agriculture essay writing in your blog can become that niche area you are looking for.
Promoting your blog on social media is the most effective way to reach your target audience. Before you start promoting your content, make sure you have written enough posts. Start with writing an introductory post in which you explain who you are and why you have launched this blog. Having five or six more posts is enough to start promoting your blog on various social media platforms. If you already have a website, a client base, and an email newsletter, use this channel to inform your clients that you also have a blog now.
Setting up a blog is easy. Making it popular is way more challenging. That is the reason why it is vital to cover unique or rather unconventional subjects in your posts. The best way to get noticed in the internet era is to stand out from the crowd. Luckily for you, the field of agriculture blogging is not very competitive. Use this chance to share your expertise in the field of agriculture and become a useful blogger.